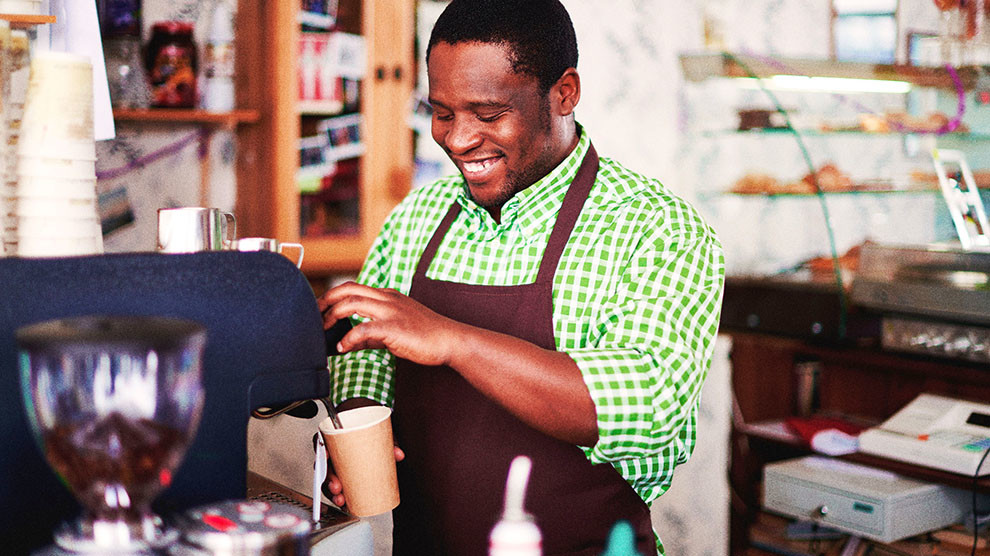 If we're honest, it's pretty easy for us to think of work as a chore. It's just another thing that has to get done. But the Bible says we were always meant to work. Need some proof? Well, just take a look at Genesis 2:15–18 (NIV):
The Lord God took the man and put him in the Garden of Eden to work it and take care of it. And the Lord God commanded the man, "You are free to eat from any tree in the garden; but you must not eat from the tree of the knowledge of good and evil, for when you eat from it you will certainly die." The Lord God said, "It is not good for the man to be alone. I will make a helper suitable for him."
Now, we all know the part about God telling His creation not to eat from the tree . . . but did you catch the first and last sentences? God placed Adam in the Garden to work and care for it, and He created Eve to help him.
It sounds like God always intended for us to work! That means what we do for a living matters. Sure, our jobs provide a paycheck so we can take care of our families, but our work is so much more. Work fulfills our God-given calling and gives us a chance to serve other people. It's not just a routine we go through from 9 to 5 each day. It's a chance to use our gifts and live with purpose!
But sometimes we get caught up in comparisons. We look at what we do and measure that against what we see others doing—and usually come out feeling like we're on the short end of that stick. Suddenly, we're discontent with our work and we wonder, Does what I do matter at all? And if we aren't careful, we start to believe our job title, salary, or sales numbers define our self-worth . . . especially when we feel like other jobs are "more important" than ours.
But here's the thing: What you do for a living doesn't count nearly as much as who you do it for.
When Christ died for us, it had nothing to do with our accomplishments.
So . . . who are you working for? You might be surprised. It isn't your boss, your company—or even yourself. Colossians 3:23–24 (NIV) says, "Whatever you do, work at it with all your heart, as working for the Lord, not for human masters, since you know that you will receive an inheritance from the Lord as a reward. It is the Lord Christ you are serving." Wonder why every job matters? Because we aren't working for humans—we're working to honor our Creator.
So at the end of the day, it doesn't matter if you're a middle school teacher, a barista, or a stay-at-home parent. You can be a firefighter, a corporate CEO, or a cashier. As long as you're doing your job with an attitude of humility—seeing it as a chance to serve the Lord through your actions—you're on the right track.
We have to remember that when Christ died for us, it had nothing to do with our accomplishments. Ephesians 2:4–5 says, "But because of his great love for us, God, who is rich in mercy, made us alive with Christ even when we were dead in transgressions—it is by grace you have been saved." If we forget that, we exhaust ourselves trying to earn His love.
So the next time you start comparing your job to someone else's or feeling like your work doesn't really matter, remember this: Your work matters, but it doesn't determine your value. Only Christ can do that.

And He's already said you're worth dying for.