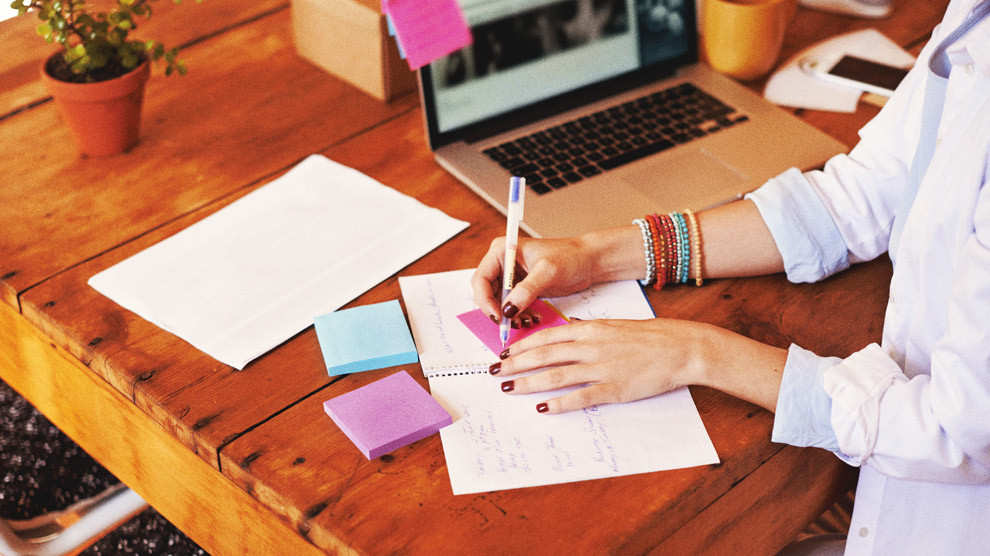 Our culture loves to-do lists. And we put so much on them that they usually end up resembling short novels. If that isn't enough, we download productivity apps to our phones and read self-help books on how to get more done in less time. We cram everything we can into each and every 24-hour period.
Now, we can go ahead and admit that we all like to check items off our list. It feels pretty good, right? You finish a project, check it off, and feel this crazy sense of accomplishment—maybe even like you've conquered the world (or at least the never-ending pile of laundry).
But here's a question for you: Have you ever made a to-be list?
For those of you who love your to-do lists, don't worry. You don't have to throw them out the window. After all, getting things done is important. And God made it very clear in the Scriptures that work is good for us. But check out Colossians 3:23 (NIV), which says, "Whatever you do, work at it with all your heart, as working for the Lord, not for human masters."
That verse makes it sound like God had a little more in mind for us than just checking things off to-do lists, doesn't it?
Related: Looking for encouragement? Advice? Sign up for the Stewardship.com newsletter!
To-do lists are great for helping you get things done. But they aren't meant to really impact who you are. If you just go through the motions to check another box off your list, you miss out on the chance to grow your character and become a better spouse, friend, and coworker. But if you can focus on that, you'll start approaching your to-do lists with fresh eyes and a better attitude. After all, your being defines your doing—not the other way around.
It's a lot to think about. And it might be something you've never even considered before. But if you're up for the challenge, give this a try. Take some time this week to set aside your to-do list and create a to-be list.
Emphasizing who you are instead of what you do can be a tough transition. It takes a little bit of mental gymnastics to make sure you're focusing on the right thing at the right time. To help you out, here are three questions you might want to ask yourself:
1. How do I want to be remembered?
2. What are my values?
3. Who is God calling me to be?
There aren't right or wrong answers for this, so don't get too bogged down with finding the perfect response. Honestly think about who you want to be as a spouse, as a son or daughter, as a parent, as a friend, and as a coworker. Work toward imitating the character traits you want other people to see in you when you're in the checkout line at the grocery store or the car rider line at school.
Another great place to find some ideas is Galatians 5:22–23 (NIV). This passage tells us: "the fruit of the Spirit is love, joy, peace, forbearance, kindness, goodness, faithfulness, gentleness and self-control." You can't go wrong there.
Give yourself time to really think through what you want to put on your to-be list. Once you've done that, it's time to get to work. You won't simply absorb the behaviors just because you wrote them down. And it won't happen overnight. You have to intentionally work at cultivating those traits over time.

In the grand scheme of things, doing comes pretty easily to us. Being is much harder. But if you want to steward every area of your life, it's important to think about. And that's exactly what makes it one of the most valuable things you can put on your to-do list.