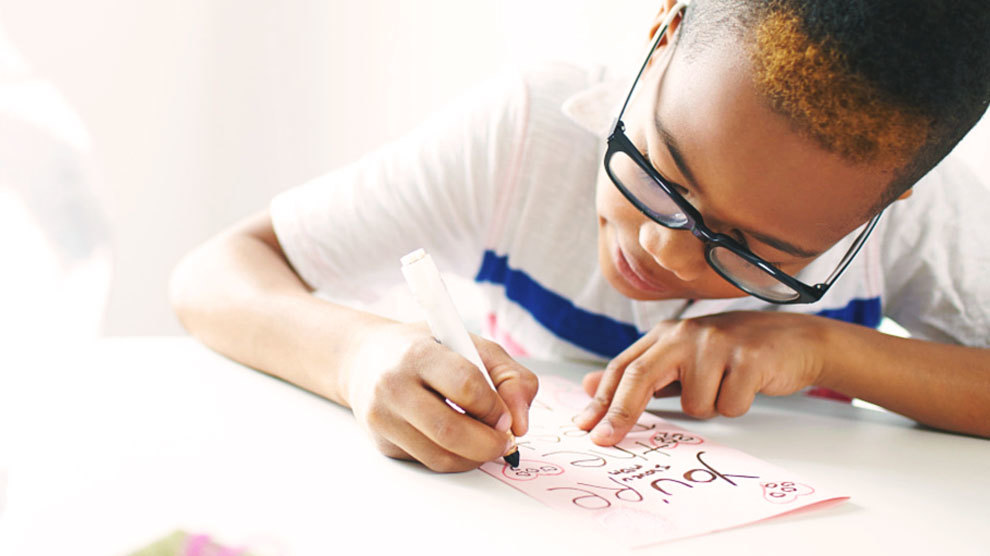 Here in the South, no one has to tell us to say thank you. We say it all the time.
Thanks for holding the door. Thanks for going to lunch with me. Thank you for pretending not to notice when my kid whines through our entire phone call. Thanks for being you. Thanks so much for all you do.
Thank you rolls off the tongue as easy as please. It just can't seem to find its way to pen and paper anymore. Thank-you notes are a lost art. That's something we aim to change starting with the handy little guide below.
When to pen your appreciation
Most of the time, thanks can expressed in person, with a quick text or email, or even through a post on social media. Some occasions, though, warrant a handwritten note. You should pen your appreciation for each of the following: gifts, job interviews, free overnight stays in someone's home, free help from a friend or professional, and any relationship moments that are especially meaningful to you.
Related: Show gratitude to the teachers in your life by encouraging them to enter Dave Ramsey's Teacher Appreciation Giveaway!
Why writing is better than saying
Writing a thank-you note takes a little bit of time. It requires getting a card, grabbing a pen, and processing your thoughts. That's probably why most stick with a verbal thanks—it's quick and easy.
The very act of sending a thank-you note acknowledges that the person you're sending it to sacrificed time for you. Your note makes the warm fuzzies they felt when picking out your gift or lending a helping hand come full circle.
How to keep it simple
If you're really going to start sending thank-you notes more regularly, you've got to make it easy on yourself. You can do that by having a set of thank-you cards on hand at all times—in your purse or stashed in an easy-to-grab location at your house. Then as soon as one of the occasions mentioned above takes place, grab a card and get to writing. Keep your message simple and don't overdo it. If your gushing sounds like too much, it probably is.
A few etiquette tips and tricks
1. Challenge yourself to begin the note with anything but "Thank you." Instead use words that express the why behind your thanks. You might start with "We had such a wonderful time staying with you and your family" or "How did you know that dark chocolate is my absolute favorite treat?"
2. Be sure to appreciate the person—and the time you spent with them—not just the material items you received.
3. Have your kids participate in sending thank-you notes for birthday gifts. Depending on age, this might mean they write out the entire card or just sign their name. For kids who love art, a drawing is a perfectly acceptable way to say thanks.
There is, of course, one exception to all of these rules: If you have a new baby and a friend tells you you're off the hook for sending her a thank-you card, by all means, please take her up on the offer.
For the rest of us, there's no excuse. Jotting a quick note of gratitude takes time but not much of it. Keep thank-you cards nearby and be on the lookout for a reason to write.