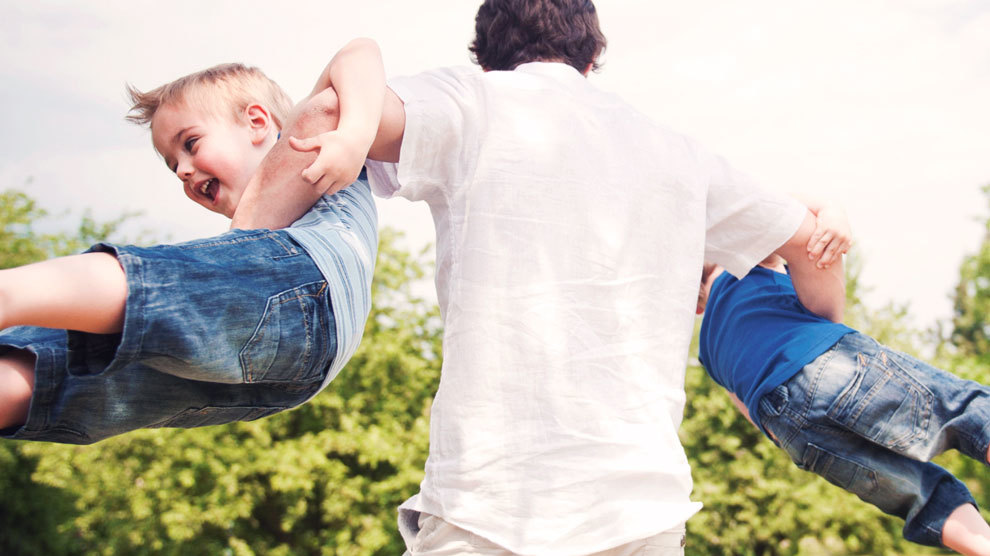 My real dad deserted me.
After decades of dealing with rejection and looking for his replacement, I'm no longer hoping to find a father figure. And honestly, I'm okay with that. Why?
Because God tells me in Psalm 68 that He is a Father to the fatherless.
He steps in and fills the role when our real dads can't or won't. He tells me He is proud. He sits with me in quiet conversation. He's there on difficult days. He helps me through tough situations and creates opportunities for me that I never would have dreamed of on my own.
My Dad owns the cattle on a thousand hills. The heart of every king and leader in this world is in His hands. I have no fear of poverty, rejection or abandonment because I know my Dad's got me.
My Dad cleaned up the mess in my heart and healed the pain my real father left behind. He's a better Dad than any man walking this earth.
Now, I'm a dad.
A dad who knows what it feels like to be abused, abandoned, rejected, destitute and lonely. That's why I'm modeling my relationship with my kids after the one I have with my heavenly Father.
No, I'm not looking for a father figure anymore, but I will be a great dad to my children.
No, I'm no longer waiting at the window for my dad to pick me up, but I will show up for my kids—every single day.
No, I'm not longing for a father to tell me he is proud of me, but I will tell my kids I am proud of them each chance I get.
No, I'm not waiting for the encouragement of a father, but I will be there to reassure my kids in their darkest hours.
No, I'm not hoping a father will step in and pull me up when I risk too much, but I will help my kids through their shameful moments.
No, I'm no longer wishing a father will take me fishing and spend hours chilling with me in quiet conversation, but I will be all-in for those special moments with my kids.
For all of my fellow dads out there who are leading, loving and supporting your family, I stand on my feet and say, "Thank you."
Thank you for getting in the car every day and going to work, and for coming back home at night. Thank you for getting on the floor and wrestling with your children. Thank you for tucking them in at night. Thank you for bending a knee to pray over your kids. Thank you for doing the routine and not allowing yourself to be lured away by the false promises of thrill and adventure. Thank you for staying the course.
You will unleash into our world a child who knows what it's like to be loved—who can hold his head high and walk confidently toward a great future. You are giving your child what so many kids only dream of alone in bed at night.
You're not just a hero to your kid. You're a hero to our world.
Billy Graham said it best: "A good father is one of the most unsung, unpraised, unnoticed, and yet one of the most valuable assets in our society."
For you dads who are walking it out, we say, "Thank you." And for those of us without earthly fathers, we say, "He is a Father to the fatherless." And a pretty good one at that!
Happy Father's Day.