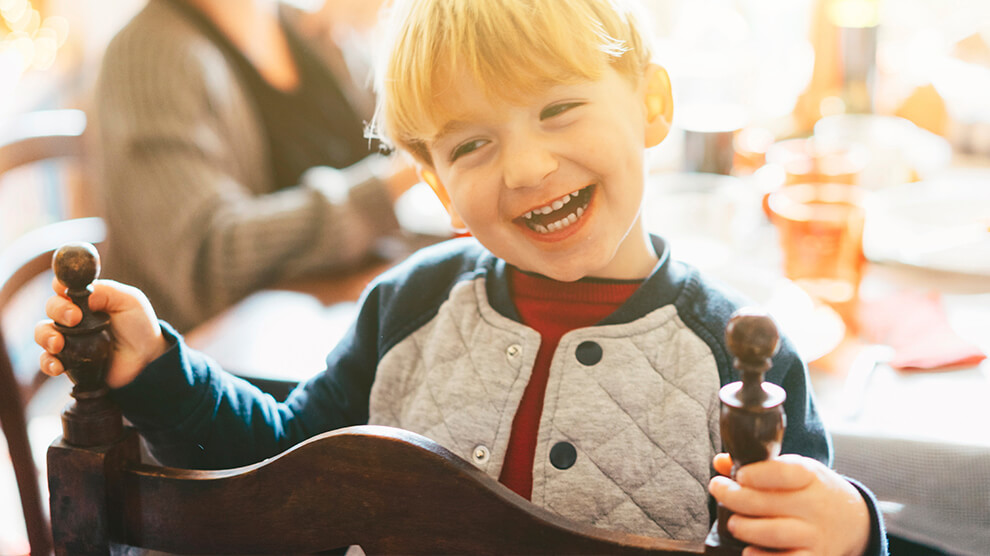 So the parade's over, and football is on hold for a little while. Now the turkey is on the table and your family is gathered for the annual feast. But one question keeps nagging at you.
Do your kids really understand why you're celebrating Thanksgiving?
Originally, Thanksgiving challenged people to focus on thanking God for all of His blessings. But today it's better known as the kick-off to the Christmas shopping season—Black Friday, here we come!
While there's nothing wrong with Black Friday—you know we love a good deal—it's easy to get caught up in the retail frenzy and forget to teach your kids the true meaning of the day.
Related: Learn How to Teach Your Kids the Meaning of Giving and Generosity this Holiday Season. Order Smart Money Smart Kids Now!
These days, it may seem countercultural, but Thanksgiving is the perfect time to help your family focus on gratitude and contentment.
Here are a few ways to get the conversation started in your home.
Discuss the true meaning of Thanksgiving.
Thanksgiving isn't about Black Friday. It's not even about the turkey dinner. It's a day of giving thanks for the blessings in our lives. So, talk with your kids about the importance of gratitude, contentment and serving others. Remind them that God owns it all—everything from their toys to their hearts.
Psalm 24:1 tells us "the earth is the Lord's, and the fulness thereof" (KJV). Helping your children understand that they are stewards, not owners, will set them up to lead content and generous lives.
Talk about all that your family has to be thankful for.
It would be easy to list the obvious things you have to be thankful for—family, friends and good health. But challenge your children to think outside the box. Ask why they're thankful for things like recess at school or family game nights. Depending on their ages, dive even deeper by pointing out how many kids don't have as much "stuff" as they do.
Talking through your family's blessings will help your children understand gratitude. And when we're grateful, we focus less on what we want and more on the needs others.
Explain that we're blessed to be a blessing.
Once you've discussed the true meaning of Thanksgiving and talked through your family's blessings, teach your kids that God blesses us so we can be a blessing to others. Work together as a family to figure out how you can put those words into action.
You could volunteer at a soup kitchen or perform random acts of kindness in your neighborhood. You could pay for a stranger's coffee in the drive-thru line or visit patients in the hospital or nursing home. Pop your kids' bubble by showing them that not everyone lives with the same luxuries and comforts as they do.
Experiences like this will give your children an even greater understanding of how much they have to be thankful for.
Over the next few days, your mailbox will probably burst with sales catalogs. Every TV commercial will try to convince you to buy the latest and greatest gadget. But be a little weird this Thanksgiving and talk to your kids about what really matters—thanking God and serving others.