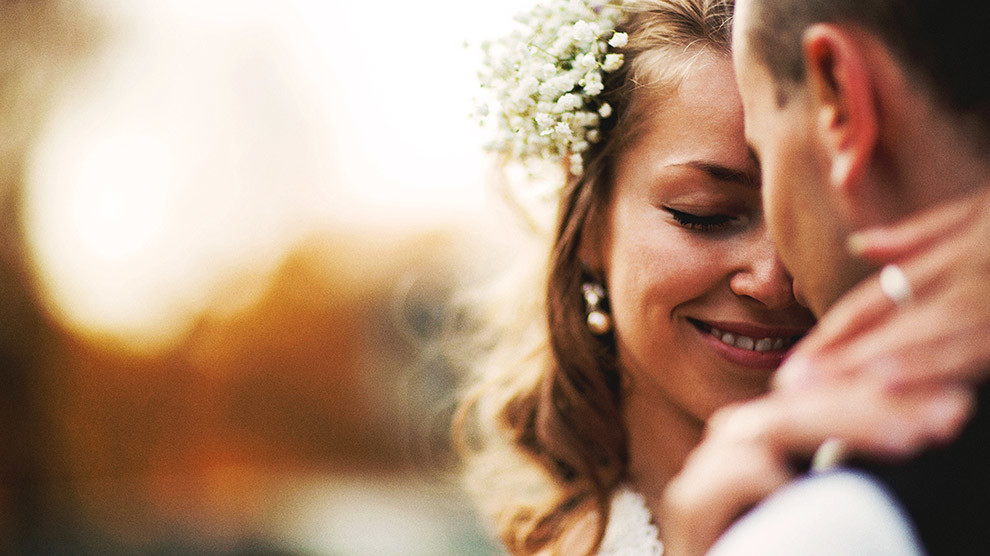 People choose to renew their wedding vows for a number of different reasons. Perhaps you couldn't afford the wedding you wanted when you were younger. Maybe you've had children and want to include them in the special ceremony this time around. Or you and your spouse may have overcome some difficult emotional hurdles or financial hardships and want to celebrate by recommitting to one another.
No matter what gets you there, renewing your wedding vows gives you a chance to steward your marriage on a whole new level. You not only have the opportunity to show your spouse that you would choose them all over again, but also to recommit your marriage to God.
If you're thinking about renewing your vows—or maybe you and your spouse have already decided it's something you want to do in the future—check out these three things you can do to make your vow renewal extra special.
1. Remind your spouse why you fell in love with them.
When you first get married, you're head over heels in the "honeymoon" phase of your relationship. Your spouse is your favorite person in the world. You can't wait to spend time together, hold hands, and say you love each other seven times a day. But over time you can get so used to each other that you let some of those things slip. It isn't that you don't love your spouse. Maybe you've just grown so accustomed to one another that you've stopped reminding the other person why you chose to marry them.
Remind yourself why you fell in love with your spouse. And don't just keep the reasons to yourself! If your husband's love language is words of affirmation, write him a note that details some of your favorite things about him. Or, if your wife really loves quality time, take her out to dinner and spend an uninterrupted, distraction-free evening together. It's the little things like these that can help you keep your marriage happy and healthy—and it's a great way to prepare for a vow renewal!
Related: Read more about ways you can love your spouse well.
2. Reflect on your original vows.
What better way to recommit to your spouse than to revisit your original vows? Spend some time together looking over what you first promised each other all those years ago when you first said, "I do." And keep in mind: This is supposed to be a happy, positive experience. Don't use this as a time to shame yourself—or your spouse—if things haven't exactly been smooth sailing. No marriage is perfect, after all.
If you want to make this really fun, consider dressing up and going out to a nice dinner. Use your date night to look at your vows and reminisce about all the things you've learned and how you've grown over the years as individuals and as a team. Maybe you can even laugh over some of the things you agreed to do when you were young and didn't fully understand how hard marriage can be!
3. Rewrite—or revise—your vows.
If you could go back to your wedding day knowing everything you know now, would your vows be a little different? The answer is probably yes! That's because if you've been married for more than a minute, you've experienced the highs—and the lows—of such a deep and intimate relationship. It isn't easy, is it? What you understood about marriage as a newlywed pales in comparison to what you've learned since tying the knot. You're allowed to take what you've learned over the years and use that to rewrite, or add to, your original vows!
Get on the same page with your spouse about how you're going to approach your new vows. You can make them as playful—like promising to binge-watch each other's favorite shows together—or as serious—like vowing to trust each other with your deepest insecurities—as you want. And remember that this doesn't discount the original promises you made to each other. It's just adding another layer to your relationship.
Going out of your way to make your spouse feel loved can be done in so many different ways. But renewing your vows says something special. It can be a great way to deepen your relationship with your spouse—and point the two of you back to God, as individuals and as a strong and unified couple.