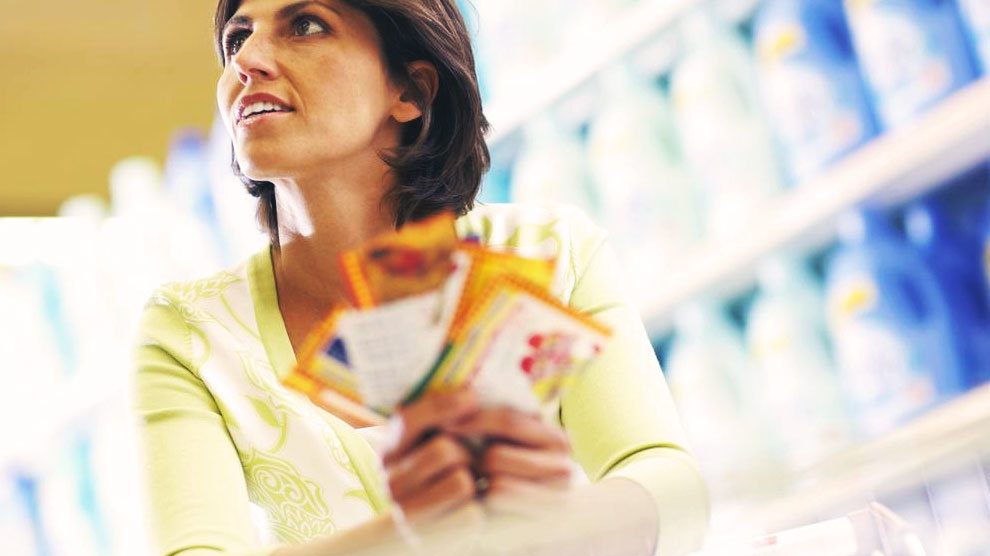 Frugality has been my way of life for as long as I can remember. I've always been a bargain shopper. I've always shopped the clearance racks. I've always rummaged through thrift stores. And hitting garage sales is one of my favorite ways to spend a Saturday. I've always managed to stretch a dollar as far as it would go then squeeze out a little more.
Then, I married my husband and quickly realized that I had hitched myself to someone who was even more frugal than me. I had to take it up a notch. So I started couponing. I learned how to save 50% off groceries and household items. I learned how to get stuff for free. I learned how to get things better than free. Now I wasn't just frugal; I was a coupon queen.
Related: Find Practical Ways to Communicate With Your Spouse About Money. Order Financial Peace University
What started as a way to save money for my family and impress my husband quickly led to a very chaotic way of life. I found myself spending hours and hours each week on shopping. I would shop while the kids were in school and go out again at night after they were in bed.
I would sit for hours, poring over the sales flyers, trying to figure out the best scenarios to get the most for the least. I was stockpiling left and right. Even when I had no more room to store anything, I still bought more. I couldn't walk away from a hot deal.
Then, as He so often does, God gently opened my eyes to the truth.
So often I viewed addiction in the light of substance abuse or pornography. I saw greed in extravagant houses, expensive cars and designer clothing. Webster's dictionary defines addiction as "when a person surrenders habitually or compulsively to something". It defines greed as "the desire to acquire more than one needs or deserves".
There I was, in the spotlight. I was habitually and compulsively shopping for deals (addiction) out of a desire to acquire much more than I needed (greed).
It took a while to wrap my mind around all this because, first of all, I wasn't going over budget and, secondly, what I was doing was good. Bargain hunting is a good thing. Being a wise steward with the money God has given me is a good thing. Stretching my resources so I have more to share with others is a good thing. Planning for the future is a good thing.
But here's the rub: Many times we allow the good in our lives to take over. We lose balance, and we miss out on God's best.
Where have you lost balance? Are you settling for good and missing out on God's best?
There's good news! Here are four tips for regaining your balance and claiming God's best for your life:
1. Pray. Ask God to show you His priorities for your life. Ask Him for the strength and wisdom to regain and keep your balance. Seek Him in the weak moments when you feel like you might be going down that road again.
2. Set limits. Set boundaries for yourself. Ask someone close to you to be an accountability partner.
3. Learn to let go. Ask yourself, "If I were to die tomorrow, would this matter? How would people remember me?" This kind of perspective helps us strive for God's best in our lives.
4. Take a break. Set aside time on a regular basis to reevaluate. Ask God to renew your vision and show you His best.