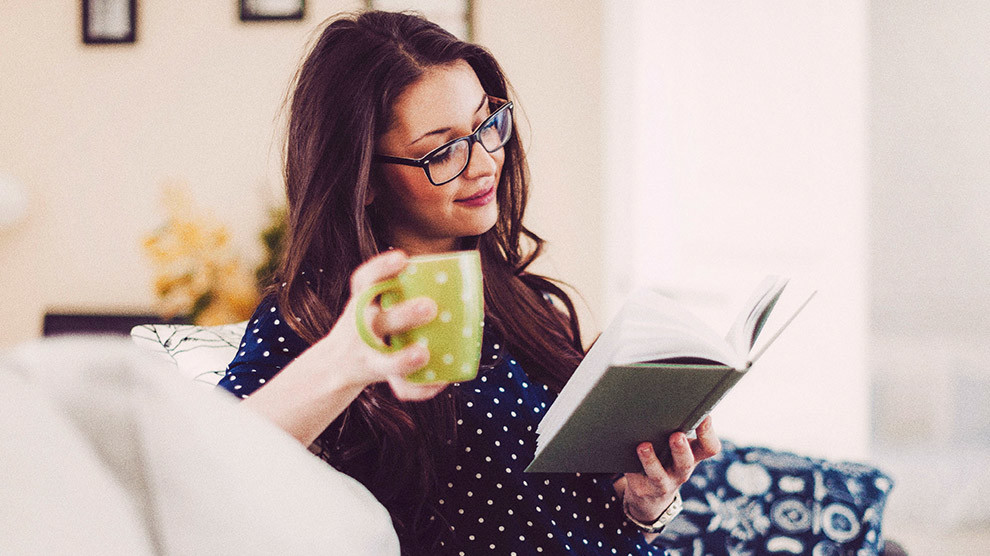 Dave always says that leaders are readers, but reading takes time and commitment. It also means knowing which books will entertain you while still feeding your heart and mind.
So whether you're trying to keep up with a New Year's reading goal or just looking for a good page-turner for the beach, here's a quick list of books that can make a difference in your life this summer. They're divided across four categories so you can focus on the area that means the most to you. Even if you can't read them all in the next 100 days, you can learn a few things and refresh your batteries for the rest of 2016.
Relationships
Smart Money Smart Kids by Rachel Cruze and Dave Ramsey
If you're a parent, you're responsible for teaching your children how to handle their money wisely. This book is filled with tools and tips to help make that happen. Plus, you get a free e-version of Smart Money Smart Kids by preordering Rachel's new book, Love Your Life, Not Theirs.
Boundaries by Henry Cloud and John Townsend
This is the classic work on learning how to set proper limits in your life. If you have trouble setting reasonable boundaries—or struggle with friends and relatives who do—this is a great resource to start doing things differently.
Honorable Mention: Strong Fathers, Strong Daughters by Meg Meeker
Personal Development
Retire Inspired by Chris Hogan
Financial expert Chris Hogan believes that retirement really isn't an age. It's a financial number—a number that determines whether you get to realize your dreams for those golden years. Remember, you're not going to work forever, so the time to start planning for your post-career life is today. Hogan shows you how.
The 21 Irrefutable Laws of Leadership by John Maxwell
Leaders answer to all kinds of names. But whether you call yourself a boss, parent, teacher or coach, some characteristics are vital to your leadership path. Using a mixture of real-life illustrations and the wisdom that comes from four decades of experience, Maxwell shares practical truths that will help you reach your potential as a leader.
Honorable Mention: The Go-Giver by Bob Burg and John David Mann
Business/Money
The Total Money Makeover by Dave Ramsey
More than two decades ago, Dave Ramsey decided to put the lessons he learned from bankruptcy and financial redemption down on paper. Since then, his story, along with the principles that brought his family back from the edge, has inspired millions of readers to pursue financial peace of their own.
The Ideal Team Player by Patrick Lencioni
In this new release, Patrick Lencioni brings his unique parable style of teaching basic business principles to the areas of teamwork and hiring. If you're in a position that brings new people into your business—or just need to know what it means to be a great team member—this book gives you more than a little food for thought.
Honorable Mention: The Go-Getter by Peter Kyne
Biography
Team of Rivals by Doris Kearns Goodwin
There's no shortage of Abraham Lincoln biographies, but this insightful work from a Pulitzer Prize-winning author looks at Lincoln's life and presidency from a different perspective. Goodwin focuses on the unusual supporting cast Lincoln chose for his Cabinet and how those leaders helped him guide the nation through one of its darkest periods.
Unbroken by Laura Hillenbrand
If you've only seen the movie, you really only know half the story. Hillenbrand's biography of Louis Zamperini certainly weaves the details of his troubled childhood into his rise as a world-class runner and World War II prisoner. But she also shares "the rest of the story," including Zamperini's intense struggles after the war and the amazing victories that turned him into a new man.
Honorable Mention: Decision Points by George W. Bush