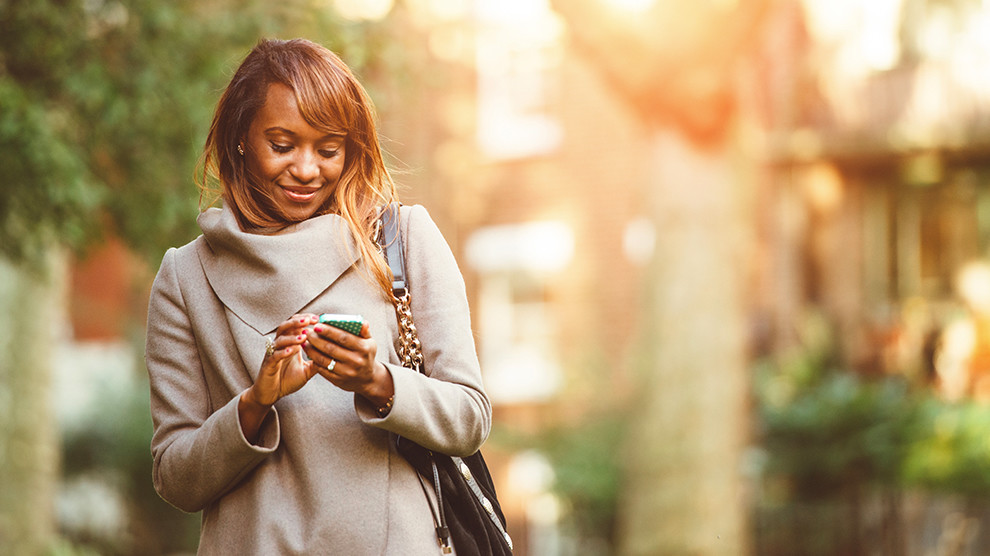 Recently, my 7-year-old daughter Annie joined me on a speaking trip in Phoenix. We stayed at the nice hotel where the event was held, and when I wasn't speaking, we had fun! We swam, hiked in Sedona, rode horses, shopped, and enjoyed a couple of nice dinners over those few days.
At the end of the trip, I felt overwhelmed with gratitude for the time I got to spend with my daughter. As I sat in my aisle seat on the plane back to Nashville and looked at her in the window seat next to me, I noticed the sunlight bouncing off of her smiling cheeks.
There was only one way to express myself. Being a lover of social media, I took to all of my accounts to share pictures of our adventures with friends and family. I wanted to let them know how #blessed I felt!
Now, social media is an awesome tool for expressing our gratitude. When we see God moving in our lives, what better way to give Him the glory than by sharing our faith with everyone we know?
Related: In Episode 143: Choose Gratitude of Chris Brown's True Stewardship, Chris teaches on living generously. Listen now!
In fact, right now there are more than 50 million posts on Instagram alone that include "#blessed."
The danger comes when we default to social media and never take our faith any deeper. Was I grateful to be able to spend an amazing daddy-daughter weekend in Arizona? Of course! Is it okay to share that on Facebook and Instagram? Sure!
Gratitude Goes Far and Wide
But gratitude isn't as simple as optimism, and it isn't measured by your state of mind when things are going right. It's a spiritual discipline that you have to practice every single day, in your private conversations with God, in your praise and worship, in the way you love His people—even when your life feels like the pits. Why? Because God is good all the time, and He calls us to steward the lives He's given us with gratitude for His blessings. A life lived with gratitude is praise for the gift of God.
The Bible makes it clear: "Rejoice always; pray without ceasing; in everything give thanks; for this is God's will for you in Christ Jesus" (1 Thessalonians 5:16–18 NASB).
So while it's fine to share your gratitude for God on Facebook alongside that shot of your toes in the sand, keep that same perspective all the time.
Gratitude Replaces Pride With Humility
There's something pretty awesome that happens when we maintain a spirit of gratitude: It keeps us humble. When we feel grateful to God, we're reminded of our dependence on Him. Because of Him, we have everything. Without Him, we have nothing.
This is important because the Bible tells us in James 4:6 ESV that, "God opposes the proud, but gives grace to the humble." In fact, our pride needs to be rooted in Christ, and when that happens, gratitude is abundant. Pride and gratitude are foundationally linked:
"Therefore as you have received Christ Jesus the Lord, so walk in Him, having been firmly rooted and now being built up in Him and established in your faith, just as you were instructed, and overflowing with gratitude" (Colossians 2:6–7 ESV).
Talk about a whole new definition of #blessed!
So how's your life looking right now? Whether circumstances are good or bad, remember that being grateful all the time will take your faith deeper. So go be #blessed on social media! Just remember to carry that with you beyond your Instagram feed and into all areas of your life.