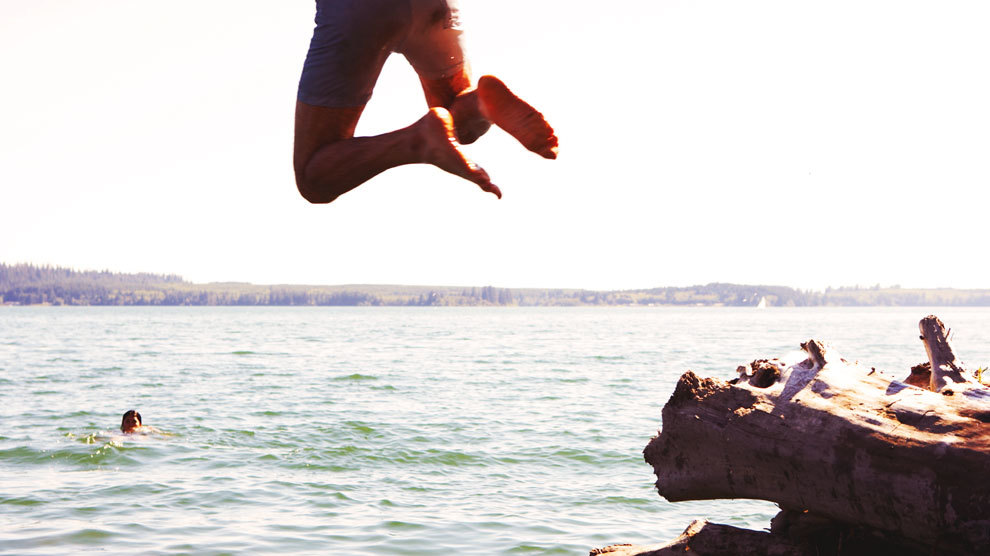 The person of our intentions is a wonderful person.
She's the gal who sends care packages, goes on morning runs, and reads books more than she watches TV. He's the guy who really knows his kids, shows up early to work, and thinks before he speaks.
The person of our actions is . . . maybe not so great.
Somewhere between intention and action, we find ourselves sighing over the shoulda-coulda-wouldas. It can even feel like we're destined to be this way—always falling short of who God calls us to be.
Thankfully, we have control over our actions. With Christ's help, we can change. Check out our tips below for getting started in the right direction.
Related: EntreLeadership- Everything You Ever Wanted to Know About Building and Growing a Business. Order Now
1. Whenever possible, do it now
To move from intention to action, you've got to talk less and move more. Before saying, "I really want to . . ." or "We should . . ." ask yourself a question: Can I just do it now? If so, go for it! Words often fall flat, but movement takes you somewhere.
The next time a thought of intention crosses your mind, act on it. Mail the thank-you card, pick up the phone, go outside, place an order . . . Do what you can to set things in motion. You'll be surprised how easily a do-it-now attitude leads to results.
2. If you can't do it now, write it down
Sometimes we have to go old school. Sure, you've got an online calendar and a better-than-elephant memory. But if technology and a great brain were all it took to get stuff done, you wouldn't be reading this article. If you really want to show you're serious about a goal, you've got to write it down.
Place a notepad and pen in a prominent spot in your home or office. When an idea comes and you can't immediately address it, write it down. Then you can focus your mental energy on the tasks at hand without worrying about future to-dos.
3. Prioritize the important over the urgent
When all of your to-dos are noted, you can tackle them efficiently.
A fair warning though: As your look at your list, a weird thing may happen. You might see some items jump off the page in 3D, screaming for your attention, complete with exclamation points and stars. That's the call of the urgent—and boy does it get us into trouble.
So often, what's important is overshadowed by what's urgent. If you want to be the man or woman God is calling you to be, you must prioritize appropriately. Schedule time for urgent tasks, but pay close attention to things of importance.
4. Give yourself grace
Remember our goal here. It's to move from intention to action, not intention to perfection. This, friends, is where grace comes in. Grace allows for mistakes.
Perfection says if you can't do it right, don't do it at all. Grace encourages us to get up and try again. Perfection is focused on the details. Grace has the big picture in mind.
So the next time a task goes undone for an embarrassing number of weeks, remember to give yourself grace. Then move forward by doing it now or writing it down. With proper prioritization you'll be well on your way from intention to action.