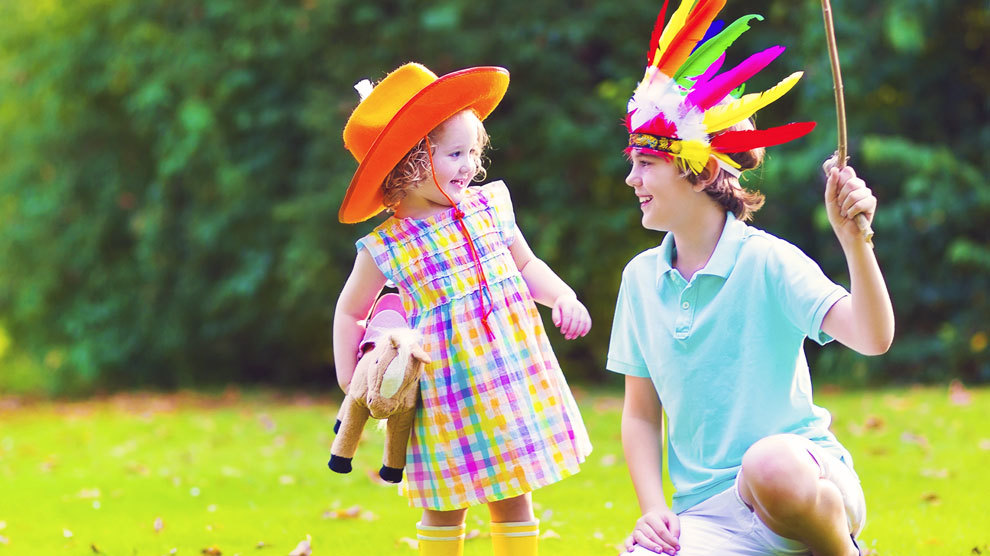 Close the Pinterest tab. Set aside your family's Christmas wish lists. Put down your coffee. And listen up.
Halloween just ended, so we'd like to congratulate you. You survived the "But, mom, I was born to be Elsa!" discussion and endured the "Leonardo is the only costume I'm going to wear" demand. Never mind whether you gave in or not. You survived.
You helped your kids find and gather loads of candy, and you probably helped them eat it too. After all, you're a sacrificial mom.
Well today, moms, we've got a special after-Halloween treat for you. This little idea will put you over the top. It's got oodles of potential and will cost just a bit of your time and money. We're talking about an after-Halloween mom hack. You ready?
Here goes: Drive on over to your local Halloween pop-up shop, consignment store or retail establishment. Take advantage of deep discounts on costumes, and rack up for the year ahead.
Sure, plenty of other moms will buy next year's costume today. It's smart . . . we'll give them that. But this idea is about more than just saving on Halloween 2015. This is about bringing home 365 days of fun for the kiddos at a fraction of the original cost.
Take a look at your budget to determine how much you can spend. Then, round up costumes in the right sizes for your little ones. Depending on the store, you may save anywhere from 75 to 90%!
Grab a plastic bin with a lid, toss the costumes inside, and surprise your kids with a year's worth of dress-up adventures!