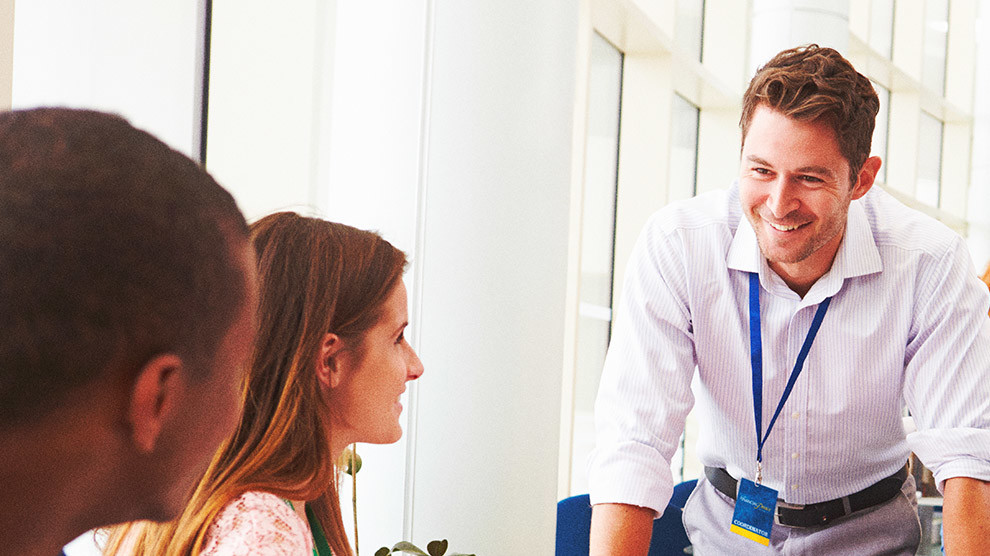 Broke is normal in America today. In fact, about 70% of Americans are living paycheck to paycheck—regardless of their income.
That's an epidemic! But that's also what fuels the mission of Financial Peace University (FPU). For more than two decades, people have used FPU to rediscover hope and take control of their finances. They've decided to be part of the solution instead of wallow in the problem.
And, if you have the heart of a teacher, you can make a difference in the lives of hurting people as an FPU coordinator.
Over the years, coordinators have shared their time and talents to help others find hope. And each of them wrestled with the same two questions running through your head right now: How and why?
How It's Done
Believe it or not, the how is not nearly as complicated as you think. You just need to start by working with your church leadership. They can help you determine a time and a place for your class. Once those details are set, you can start working with one of Dave Ramsey's stewardship advisors to start promoting the class.
Your advisor can post your class on the FPU Central site, where you will also find helpful resources for promoting your class to friends, family, and fellow church members. And don't be afraid to talk with folks face-to-face. Your personal invitation might just spell the difference between them signing up and skipping out.
Once your class is posted, you'll receive an email with a unique class link. That link is another tool you can use to promote the class effectively.
From there, just order your FPU Leader Membership, which offers everything you need to lead a class in one box! You don't need any special training or experience. If you have a heart that cares for people, you're ready to go.
Related: Join the Movement that's Changing the Nation! Become a Coordinator Today!
Why It Matters
FPU coordinators lead classes for any number of reasons. But here are three really great reasons for you to consider joining the ranks of class facilitators.
1. God will use you to make a difference. As an FPU coordinator, you get to be God's hands and feet. You get to see people's lives healed right before your eyes. And you'll get to see family trees changed forever—marriages saved, kids encouraged, and legacies built.
2. You can be an agent of hope. Jesus brings hope to the hopeless. That's part of the power behind FPU as well. This ministry lets you share a message of hope with folks who really need it—including many who haven't felt it for a long, long time.
3. You become part of a revolution. We don't just see FPU as a product or a class. We see it as a crusade. We know it's changed lives for more than two decades, and we believe it will continue to make a difference in the lives of hurting people. But we need coordinators to help. You can join the team—and have a whole lot of fun along the way!
Being an FPU coordinator does require some investment on your part. But like any good investment, the payoff is more incredible than you can ever imagine.