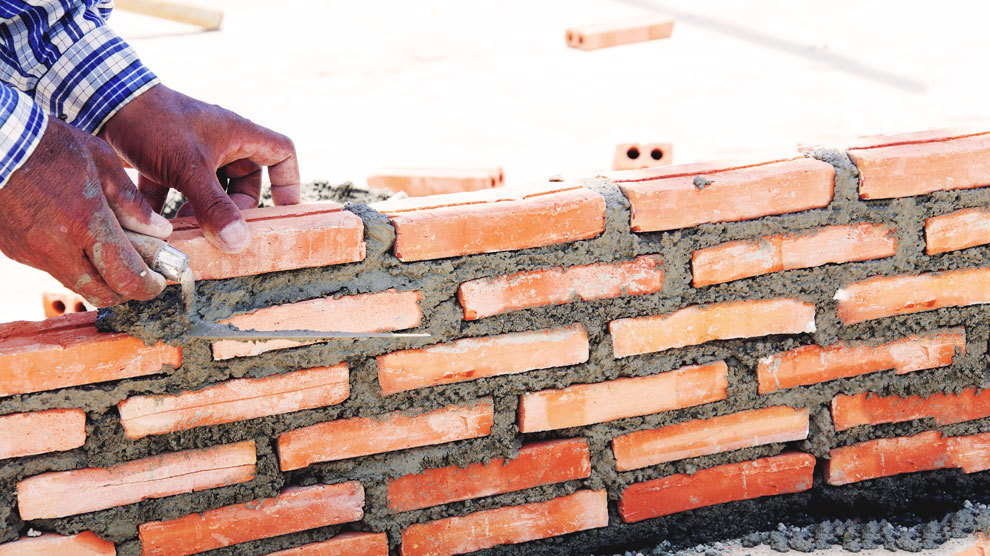 Did you know that roughly 35% of New Year's resolutions are broken by the end of January?
Knowing that statistic, why even bother making resolutions at all? After all, you're probably pretty focused on building up an emergency fund or plowing through your debt. You're busy working because you want an abundant life.
Well, abundance is about more than finances. In God's economy, diligence leads to success (Proverbs 13:4) and discipline produces big results (1 Corinthians 9:24–27). If you desire true fulfillment and joy, you've got to be living intentionally in all that you do.
That's why, around here, we don't mess with resolutions. We set goals. We aren't simply daydreaming, either—we're putting pen to paper on our potential.
Are you breathing? Then you've got potential! Now is the time to tap into it. Thankfully, goal setting doesn't have to be a stressful process. Keep reading for a few simple tips.
Related: Learn Practical Ways to Take Control of Your Money. Order Financial Peace University
Study the Wheel of Life
As unnatural as it may feel, you've got to look past the day-to-day so you can get a handle on the big picture. A great way to do that is to study the Wheel of Life, a simple illustration that highlights seven areas of possible improvement: career, wellness, parenting, personal, marriage, money and leadership.
The writer of Proverbs 29:18 pointed out that without a vision, people perish, so spend some time building a vision for each of these areas in your life. Reflect back on the past year, five years or 10 years. Then, think ahead. Have fun imagining what life might look like if you grew in each of these areas. Identify what you want to accomplish and who you want to become in the days ahead.
Answer a Few Questions
Trying to conquer seven things at once is overwhelming, so just start with one for now. Once you reach that goal, you'll have some motivation to take on new and greater challenges in the other areas.
For direction on the best place to start, answer the following questions:
When reading the list above, note your physical reaction. Which areas cause you the most anxiety, peace, fear or joy? Which of those feelings would you most like to enhance or change?
Which area has the opportunity for the quickest turnaround? How?
Which area would have the greatest return on investment of your time and effort? Why?
If you are honest with yourself in answering these questions, you probably know where to focus your goal. So go ahead and write it down, keeping in mind that it should be specific, measurable, time-sensitive and personal.
Pick Your Approach
If you're going to realize your goals, you've got to avoid a "set it and forget it" mentality. Decide ahead of time how you'll maintain focus throughout the year. You can pick one of the plans below or create your own.
Revisit your goal monthly. Select a date to evaluate your progress each month. Consider your success so far and think of ways you can move forward in the weeks ahead. Journal your ideas as a way to stay on track.
Invite a friend along. Pair up with someone else who is intent on reaching their own personal goal. King Solomon once wrote, "as iron sharpens iron, so one person sharpens another" (Proverbs 27:17). Making yourself accountable to someone else is a powerful tool. As you do, be vulnerable and encourage one another through regular check-ins. It's okay to be casual, staying in touch over coffee, through email or by phone.
Reduce your goal to a word. Keep your fully written-out goal handy but sum up its essence in one word. Display the word in a prominent place and keep it at the forefront of your mind. Then, as decisions arise in the area of your goal, let that word guide your actions.
Tapping into your potential requires looking at the big picture, yes, but it's ultimately achieved in the day to day. That's comforting knowledge because it gives us a sense of control.
As author Paul Tripp explains, "Every day we lay little bricks on the foundation of what our life will be. . . . The bricks of words said, the bricks of actions taken, the bricks of little decisions, the bricks of little thoughts, and the bricks of small-moment desires."
Over time, as we add layer upon layer of these so-called little things, we reach our goals. It's the little things, done with intention, that create a form of ourselves often unrecognizable as the person we used to be.
Will you choose today to take that first little step toward a new you?
Tell us what your goals are for the future and what you'll do to achieve them.