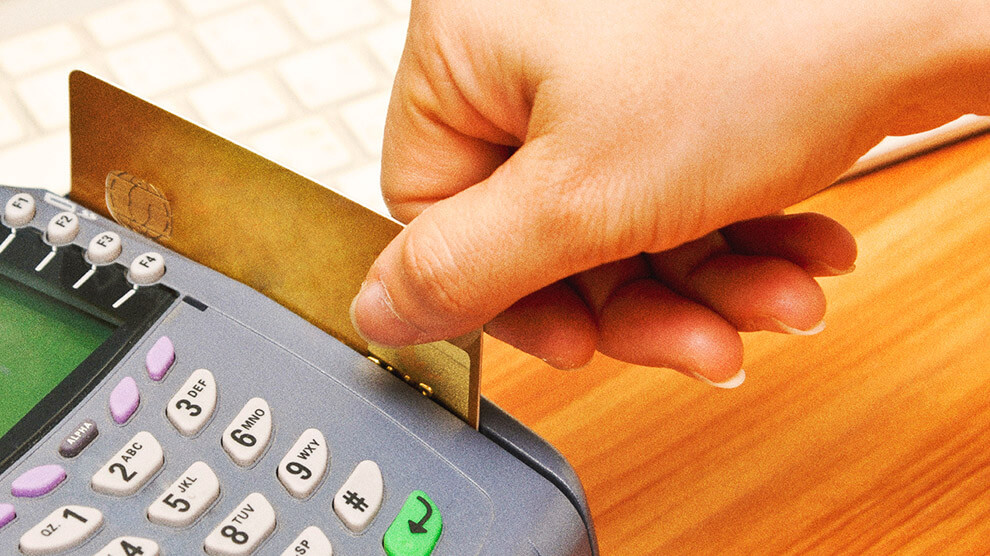 If you have debt, you know it's the Debbie Downer of your finances—okay, of pretty much every part of your life.
Know what we mean?
You want to take a weekend getaway with your sweetie. Then debt swoops in with a credit card bill to remind you that you can't afford the gas or hotel costs. Womp womp.
Your best friend asks you to be in her wedding this summer, but you're ashamed to tell her you can't. You're putting every last dime of your paycheck toward your student loans and you don't have the cash. Womp womp.
Your wife loses her job, and you're terrified how you'll make ends meet when so much of your money goes to your auto loans. Womp womp.
Debt keeps you broke and living paycheck to paycheck. It sucks all the joy out of everything you do. It takes a huge financial, emotional and even spiritual toll on your life. It's the pits.
There's no way God intended you to live life this way. He makes that clear countless times in the Bible.
"Owe no one anything except to love one another," Paul tells the people in Romans 13:8 (NKJV).
Or in Proverbs 22:7 (NIV): "The rich rule over the poor, and the borrower is slave to the lender."
Clearly, debt is good for no one. It's tough to get rid of it, but it's possible, and the reward of financial peace is so worth it!
According to Hebrews 12:11 (NIV): "No discipline seems pleasant at the time, but painful. Later on, however, it produces a harvest of righteousness and peace for those who have been trained by it."
So, are you ready to give debt the boot?
The key to keeping debt out of your life for good is learning to budget your money. That way you don't have to stress when the car breaks down or the roof springs a leak.
But learning how to take control of your money is tough to do without a little guidance. Luckily, we have the answer.
1. Take Financial Peace University
Financial Peace University (FPU) classes take place in churches around the country, and they'll teach you how to get out of debt and win with money. We understand the fear and worry that debt brings, and FPU will give you a plan to kick it out of your life for good.
When you purchase a membership, it's for life. That means that you can attend FPU as many times as you want, forever, and at no additional cost! So if you need a refresher course, want to brush up on a specific lesson, move to a new city, or get married down the line and want to bring your spouse, you can attend again!
Are you ready to take control of your money? Order your FPU membership today to learn how.
2. Attend a Smart Money Event
Dave Ramsey and the Ramsey Personalities are traveling the country this season on the Smart Money Tour. During this one-night event, Dave and the Ramsey Personalities will take you through the basics of personal finance, like budgeting, dumping debt and planning for retirement. Millions of people have used this advice to eliminate debt and retire with dignity.
Wherever you are on your money journey, the Smart Money Tour is for you. Do you feel overwhelmed? Are you looking to take control of your money? Do you need motivation to stick to your current plan? Do you want to make sure you're on track for financial success? If this is you, we encourage you to find a Smart Money event in your area today!
We understand the fear and worry that debt brings, and FPU and the Ramsey Solutions team will give you a plan to kick it out of your life for good!