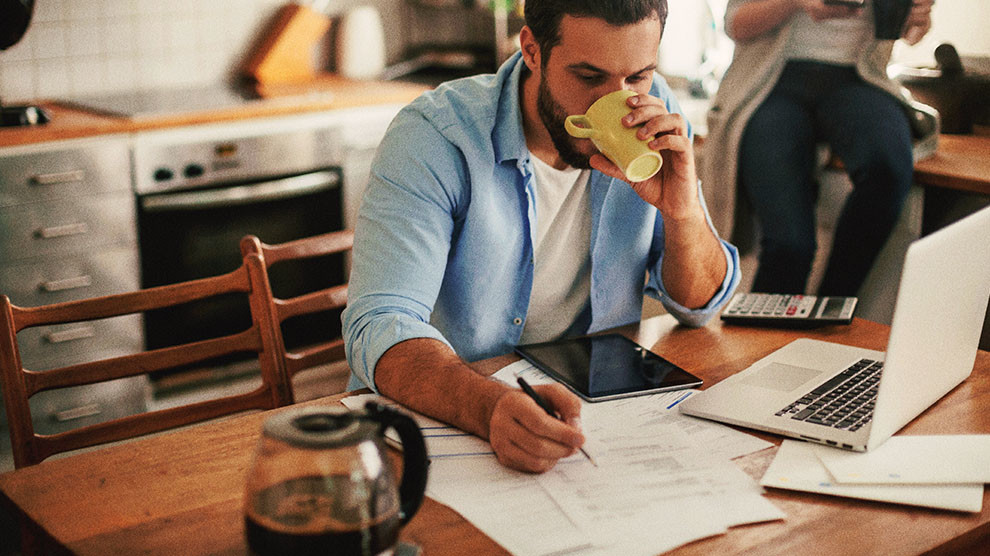 If you're exhausted, it might be affecting you more than just physically. It might be draining you financially as well.

You know what happens when you spread yourself too thin. You start buying coffee at the drive-thru on the way to work instead of brewing it at home. You're too tired to cook, so you pick up dinner on the way home. You definitely don't have time to balance your checkbook.
When you cram too much into your daily schedule, you lose sight of the big picture. You get tunnel vision. The month isn't quite over and your bank account has already dropped to zero. And you're left wondering when you started living paycheck to paycheck.
The last thing you want is to be drained and broke. The good news is you can kick that way of life to the curb. But you need a plan. Get started with these three steps.
1. Give yourself permission to dream
Step one: Intentionally make time to create a list of goals and dreams. What do you want to accomplish this year? What about five years down the road? Think through these things—short term and long term—and write them down.
Don't skip this step! Thinking about the future is important. You've got a better shot of making your dreams a reality when you can visualize them actually coming true. This gives you a chance to not only think about what you want to accomplish, but how much it's going to cost.
Related: 4 Tips for Sharing a Retirement Vision Together
2. Schedule a monthly budget meeting
Now that you can see your dreams, it's time to develop a road map to get you there. It's called a budget. You may have one already, but it won't do you any good if you're too busy to stick to it.
If you're new to budgeting, don't get discouraged if it isn't perfect at first. It takes about three months to figure it out.
Let's say that you decide you want to go to the beach in July. The trip is going to cost $800, and you have four months to save. That means you need to set aside $200 a month. Sure, you'll have to make sacrifices to reach your goal. But now you've got a road map! Trust us—you'll be less tempted to order takeout if you're counting down the days until your toes are in the sand.
Related: How to Make a Zero-Based Budget
3. Create a list of annually recurring expenses
Christmas is on December 25 this year . . . and next year . . . and the year after that. And unless you're planning to trade in your car for a horse and buggy, you'll always have to renew your tags. There are some expenses that will show up every year—and you can prepare for them to keep panic away and keep them from derailing your dreams.
Grab a calendar and make a list of all the dates that will cost you: birthdays, anniversaries, graduations, car registration fees, insurance premiums, membership dues and homeowners association fees. If you know when the bills are coming, you won't be caught off guard.
Your busy schedule can quickly poke gaping holes in your budget. But stick to your guns! You might feel like finding margin in your time is plain impossible. But nothing is going to change unless you have a plan for how to turn things around. Following these three steps will help you prioritize what's important and give you the road map to get there—stress-free!