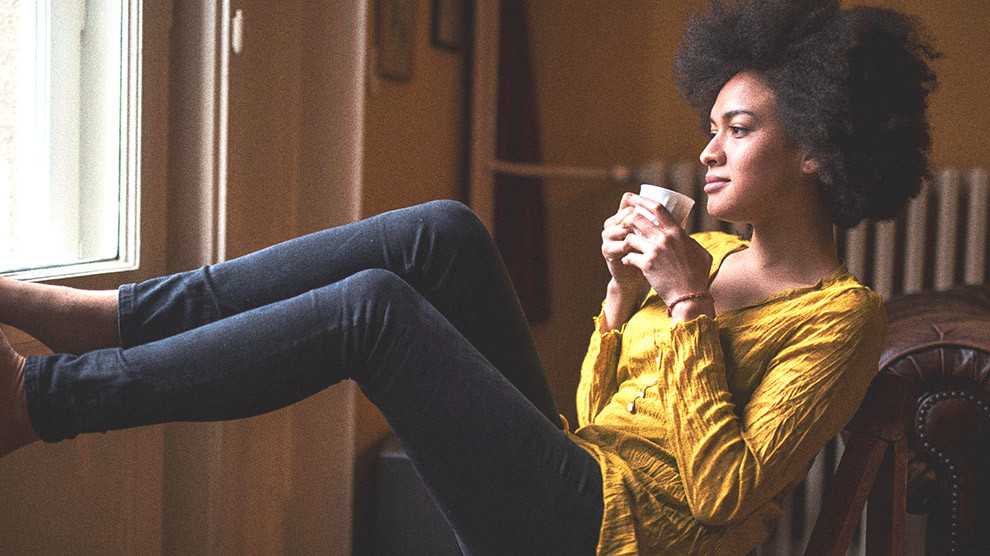 In the beginning, God created the heavens and the earth. He called light into being. He made the sky and dotted it with stars. He created the sea and filled it with animals. He fashioned every living thing. And then, as Genesis 2:2–3 (NIV) tell us, "He rested from all His work . . . blessed the seventh day and made it holy."
Did you catch that?
God rested.
We live in a culture that praises busyness and shames those who show any sign of slowing down. Rest isn't something we put a lot of value on these days. It's like we're on a never-ending search for fulfillment in our packed schedules and long to-do lists.
But we're created in the image of God—and He intentionally designed and practiced rest. There's a reason He took a break from work and made that rest day holy. He knew rest mattered; it provided a chance to enjoy creation. That's why He created the Sabbath. Taking our foot off the gas pedal gives us a chance to clear our heads and concentrate on what truly matters: Him.
Here are three basic, but necessary, steps to take to make rest a priority in your life.
1. Pick your day of rest.
Many Christians choose to rest on Sunday since it lines up with church. But if you're in a profession that requires you to work on the weekends, just pick another day. It's more important to understand the why of Sabbath rest than to get caught up in the when. After all, Jesus called out the Pharisees for being too concerned with the law (Mark 2:23–28). The Sabbath was made for people, not the other way around.
2. Set some boundaries.
We talk a lot about how your money will run away if you don't tell it where to go. It's the same way with taking a Sabbath rest. Just because you mark down a day on the calendar doesn't mean you're automatically good to go. It's smart to set up some guardrails to keep you on track.
Create a list of things you will do on the Sabbath. Maybe you'll focus on reading Scripture or spending time in prayer. But you also should make a list of things you won't do during this time: answer your work emails, find busy work, or watch hours of mind-numbing television. Think about activities that will strengthen your relationship with God and focus on those.
3. Put the plan into practice.
In the first few weeks, you might be tempted to answer an email here and there or zone out with the entertainment channel. But stick to your guns! The only way the Sabbath will start to take root in your life is if you put your plan into action.
Make sure your family and friends know what you're doing, too. You don't want to brag about how holy you are. But you're less likely to be derailed if you keep your tribe in the loop. Plus, those healthy relationships in your life can serve as great accountability and encouragement as you make resting a habit.
If we try to keep up with a 60-mph society, we're going to end up more than physically exhausted. We'll be emotionally drained, mentally scattered, and spiritually bankrupt. But God knew that would be the case! And that's why He created the Sabbath.
But unless we're diligent about participating in this holy activity, the Sabbath will pass us by week after week. We aren't going to stumble into obedience. We have to make a plan and rest—on purpose.