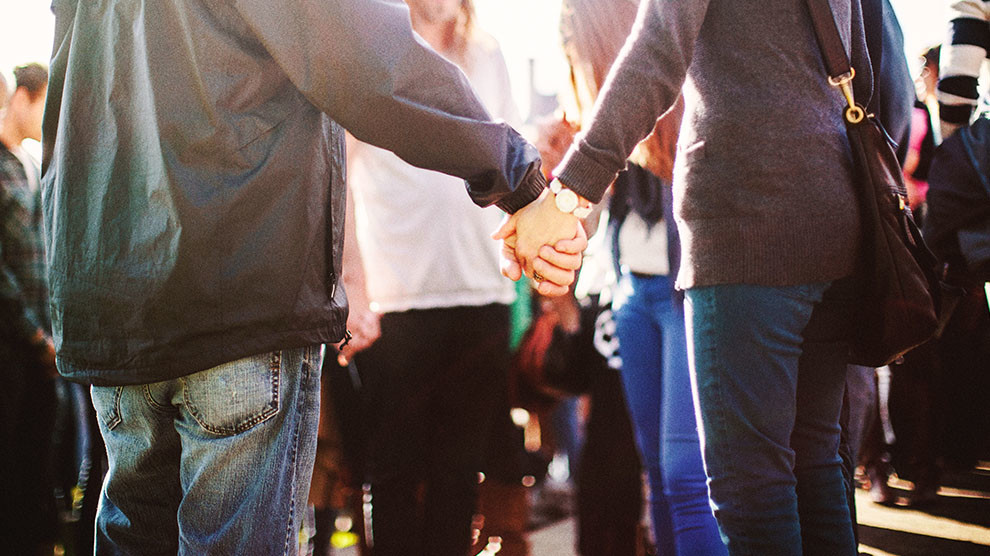 No matter where you've been over the last several months, you've probably caught wind of the presidential race. That might be because this year's election, more than any other in history, has stirred up a great deal of fear in the American people.
But, as believers, we have to remind ourselves fear doesn't come from God.
When was the last time you read John 14:27 (NIV)? That's where Jesus said, "Peace I leave with you; my peace I give you. I do not give to you as the world gives. Do not let your hearts be troubled and do not be afraid."
Whether the candidate you voted for won or lost, this remains true: God never gave us permission to embrace fear—much less let it reign in our lives. He is greater than all our circumstances, no matter how great or small they seem.
Instead of giving in to fear, God wants to cover us with His peace. The good news is that His peace doesn't come with specific conditions or with any strings attached. And it definitely doesn't depend on who is sitting in the White House.
The good news is that God's peace doesn't come with specific conditions or with any strings attached. And it definitely doesn't depend on who is sitting in the White House.
Now that the election has passed and a new president is preparing to take office, Christians need to remember we have a specific responsibility, found in 1 Timothy 2:1–3 (NLT):
I urge, then, first of all, that petitions, prayers, intercession and thanksgiving be made for all people—for kings and all those in authority, that we may live peaceful and quiet lives in all godliness and holiness. This is good, and pleases God our Savior.
Depending on who you voted for, this might be a hard pill to swallow. But regardless of the outcome, the Bible makes it clear we are to pray for all those in authority.
1 Peter 2:13–14 (NIV) even says, "Submit yourselves for the Lord's sake to every human authority: whether to the emperor, as the supreme authority, or to the governors, who are sent by him to punish those who do wrong and to commend those who do right." For us, that includes our new president.
Keep in mind, submitting to an authority isn't the same as agreeing with everything they stand for or the policies they want to implement. You can disagree with them, but your responsibility to pray for them does not waver just because you don't see eye to eye.
We see accounts throughout the Bible of radical change that comes about through the power of prayer. And while it may be an easily discounted spiritual weapon, prayer is still one of the most powerful tools we have as Christ followers.
Starting now, use your quiet time to not only pray for the people in your life, but also to pray for the leaders of our country. Pray that God will lead them where He will, whether He chooses to use circumstances, other people or world events. Pray that God will soften their heart and allow grace, mercy and wisdom to seep in at every possible opportunity.
And pray for yourself, too. It's all too easy to let fear slip in and start to impact your thoughts and decisions. Dedicate some of your prayer time to asking God to take the burden of your fears, the uncertainty of your hopes, and your anxiety about the future into His hands.
You may have to pray for Him to give you peace more than once. You very well might have to set your fears down at the cross every single hour. And that's okay. God isn't going anywhere, and His love, peace and rest are abundant.
So regardless of whether your candidate won the election or not, make it a resolution to pray for our new leader while they are in office. God gives us prayer for a reason, and He expects us to use it. He's listening. But it's up to us to take the first step . . . and actually pray.