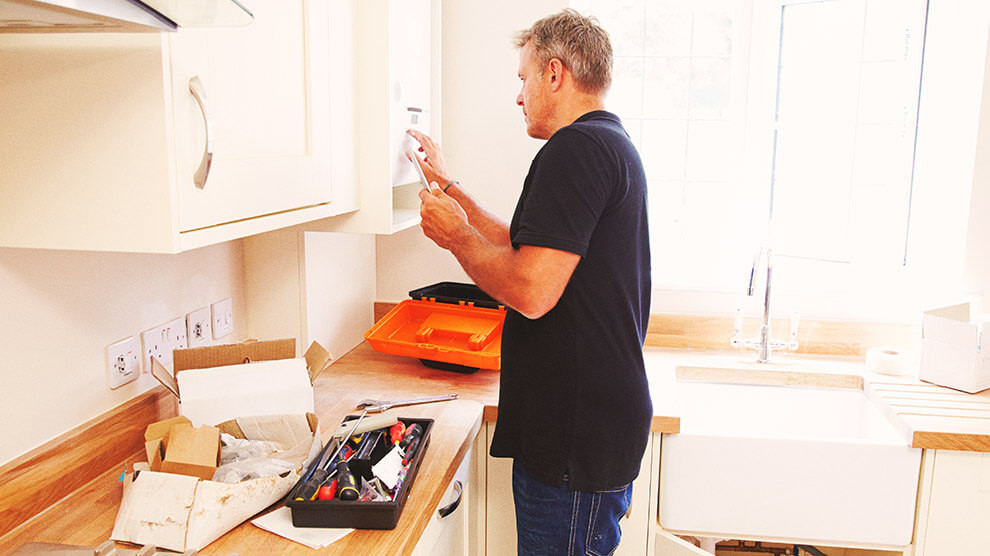 Of all the things you own, your home probably stirs up your emotions more than anything else.
The day you bought it, you felt happy and relieved and pained all at once—you loved your new house, and the search was finally over, but wow, that was a lot of money! When an appliance died or the roof sprung a leak, you felt frustrated. The compliments you received on your redecorating made you proud.
And the day you decide to sell, you feel every emotion under the sun.
Chris Brown helps callers work through those real estate-related emotions all the time on his radio show and podcast, Chris Brown's True Stewardship. Here's how he explains the source of those emotions—and how to keep them from killing your sale.
Related: Listen to Chris answer Molly's question about her home sale
As a home seller, you try your hardest to be practical and see your home through buyers' eyes. But let's be honest—that probably stings a little bit! What you call charming quirks they call imperfections in need of repair. And then your emotions surface.
Practical, shmactical—you're feeling sentimental, darn it!
Here's what's going on: A lot of those emotions can be traced to pride. You've grown attached to your home, no matter how much you're ready to move on. It's a reflection of you, after all! You've spent years making memories in it and decorating it in a way that expresses who you are. And to you, those things are priceless. So it's easy to take criticism personally.
But Proverbs 3:6 (TLB) reminds us that like everything in life, the home-selling process is not about us: "In everything you do, put God first, and he will direct you and crown your efforts with success."
So if the Lord is leading your family to a new home, you have to steward the process for His glory. That means setting aside your pride and focusing first on what He wants. And if what He wants is for your family to be somewhere else, then you have to focus on getting your home sold.
Here's how to make that happen:
Know that it's normal to feel some attachment to your home, but don't allow that attachment to lead to overpricing. An overpriced home will turn away buyers before they even have a chance to look at it. And those who do like what they see will probably put in a more reasonable offer anyway. Instead of overpricing, focus on bringing out the best your home has to offer to get the best price possible: Make simple repairs, clean it until it shines, and stage it well! Then work with a real estate pro to find an asking price that's fair.
When the criticism starts rolling in, remember that it's not personal. Lower-than-expected offers and contract negotiations that request repairs are normal, so don't take offense or assume those offers aren't serious. If you hold out for a higher offer or one that doesn't ask for as many concessions, you might be waiting forever! A real estate pro can help you navigate stress and negotiate a deal both you and your buyer can be happy with.
A successful home sale means you and your family can get on with answering God's call for your life—in a new house that you can make your home.