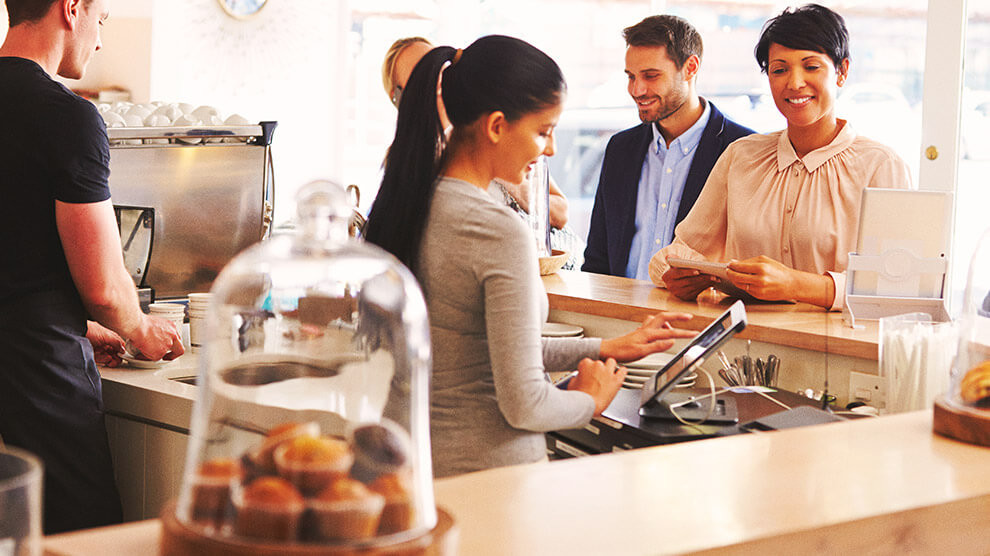 Any time an event like the Smart Conference comes to an end, people have a lot to say about what they experienced. And a lot of that conversation happens on social media. People typically leave the Smart Conference on fire and ready to change their lives! The conference speakers spark passion and emotion in them, and they finally have hope that their dreams in the key areas of life can become reality.
One particular comment really sticks with me. It came after Smart Conference in Denver, Colorado, October 2015. But first, you have to understand the back-story.
Let's take it back to that fall day in Denver, when I was speaking on generosity. I was recalling a time when I found myself in the middle of a "pay it forward" drive-thru line at Starbucks.
I'd slept poorly the night before, got stuck in traffic, and spilled my home-brewed coffee on my pants as I was driving to work. It wasn't even 7:30 yet and I was frustrated. I pulled into the Starbucks drive-thru to order a new drink (and get extra napkins).
When I got to the window, the cheerful barista greeted me with a smile. "Here you go!" she said as she handed me my $4 drink. Then the most amazing thing happened. Right as I handed her my money, she said, "Actually the car in front of you paid for your order, so you're good to go!" What? I was immediately shaken out of my frustration.
How thoughtful and kind and generous it was! It moved me so much that I paid for the customer behind me: $8.59. I paid more than my own drink cost, but I left happier than when I pulled up. (It didn't hurt that I paused long enough to watch the woman in line behind me do the Whip/Nae Nae right there behind the wheel when she heard the news.)
That's what giving does! It gives rise to gratitude, which inspires more generosity. It's an awesome cycle. And it's biblical. I bet you didn't know it, but the Bible talks about Starbucks! I'm not kidding—it's right in Proverbs 11:25 (NIV): "A generous person will prosper; whoever refreshes others will be refreshed." Ha!
So that's the story I shared at the Smart Conference that day. A pay-it-forward drive-thru line isn't that unusual, right? But after I told about my own experience, the generosity bug bit again.
Here's a tweet that came through that night from an attendee: "Everyone was paying it forward with the garage parking. The attendant acted like we were crazy!"

The audience was already putting into practice the things they learned that day, and they hadn't even left the parking garage yet!
James 1:22 (NIV) tells us, "Do not merely listen to the word, and so deceive yourselves. Do what it says." And these people were doing it! They were actively giving because they already felt grateful—definitely something God encourages us to do!
The ultimate compliment to a speaker is not applause. It's doing something with what that speaker has shared. And that day, I was so humbled by what happened.
My goal as a communicator is to give to my audience—to inspire them, to encourage them, and to cause them to take action to change their own lives. And in that moment I realized that it had happened. God had used me to contribute to thousands of people living smart, generous lives and inspiring others to do the same. It doesn't get any better than that.
Being a part of Smart Conference has been such an incredible experience for me. I know that I am blessed to be a blessing and to influence others like I was influenced. Join me at Smart Conference this April in Phoenix and San Antonio!