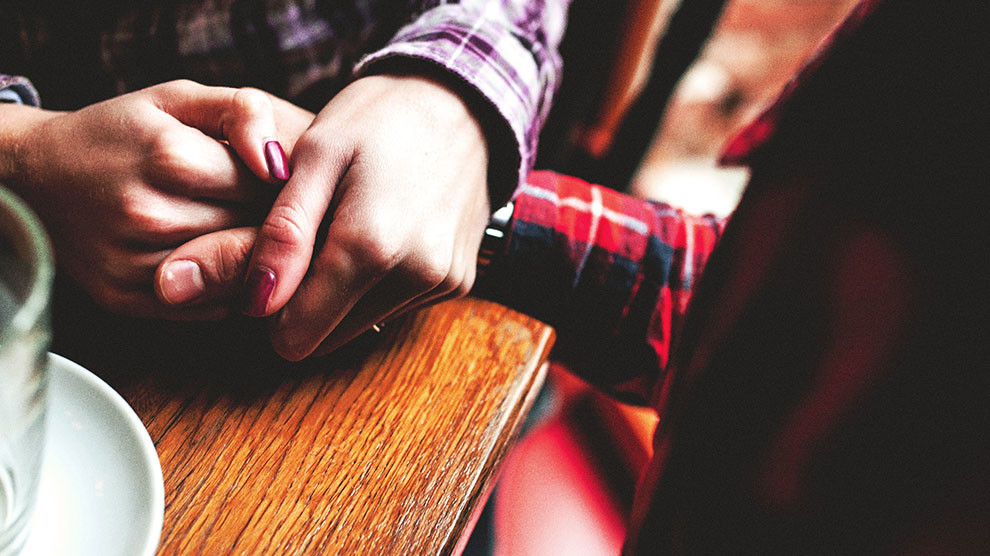 For Louie and Maggie Christensen, small victories, daily encouragement and a new perspective on biblical stewardship were just what they needed to change their financial future.
The couple, newly married and fresh out of college, was feeling discouraged. They had pretty average jobs with pretty average pay to match—and $80,000 in debt. They kept hearing about people becoming debt-free, but those people were doctors or engineers making six figures. They weren't just starting out.
"Maggie was hesitant at first because getting out of debt as fast as she would have liked seemed unattainable," Louie says.
They'd been through Financial Peace University, so they knew what they needed to do. They began throwing any additional cash—$50 here, $25 there—at the smallest debt, a credit card. Then one day, the couple realized they were a few hundred dollars away from paying it off.
"We budgeted extra tight that month," Louie says. "Maggie sliced the card in half and immediately asked me, 'What's next on the list?' In that moment everything changed. She became a woman possessed."
Louie and Maggie were off to a good start. But in early 2016, they began listening to the Chris Brown's True Stewardship podcast. The radio show offered another element of encouragement, especially for Maggie. Chris supplies the day-to-day motivation Maggie needs during each budgeting period, Louie says, and he's helped them both reframe their understanding of stewardship.
"I always knew that whatever I have is obviously not mine," he explains. "So I think for Maggie and I, the big stewardship shift wasn't necessarily that this is God's money. It really was a heart shift. You can tell yourself it's God's money all day long, but is that actually going to help if your heart's not in it?"
Getting that right crushed any pride and caused them to be prayerful about how they would use the money God had put into their lives. That encouraged them to trust God with their circumstances and count on Him to meet their needs.
That also helped them overcome their frustration about not being able to get out of debt quickly.
"We now understand that we're doing as best we possibly can with what God has given us, and that's stewardship for us right now," Louie says.
For Louie and Maggie, that means living according to Luke 16:10 (NIV): "Whoever can be trusted with very little can also be trusted with much."

So they tithe and continue to throw as much money toward their debt as possible, with just a car debt and a portion of the student loans left. And as God continues to bless them, they'll continue to steward that money as He directs.
"We just have to be faithful with what we're given now," he says. "We have to create those good habits because that's what God is blessing—those good habits of stewarding money well. And that's the big thing for us."