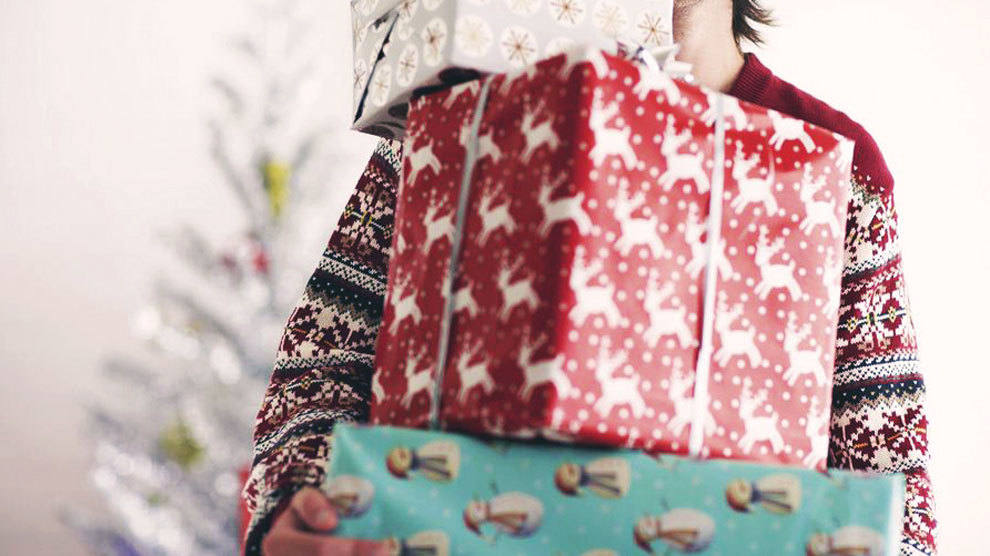 Think back to December 25, 2014.
We'd ask you to close your eyes, but then you wouldn't be able to follow along. So just close them metaphorically.
Okay, can you picture last year's Christmas? What do you see? Maybe you remember smiles on your kids' faces, gifts under the tree and—if you're lucky—a blanket of snow on your lawn.
Let's engage all the senses. Can you hear squeals of excitement, smell and taste your mom's shortbread cookies, and feel the warmth of the fire as you cuddle up with your sweetie? Is December 25, 2014 taking up all the space in your mind?
Related: Give the Gift of Hope this Christmas. Order Financial Peace University Now!
One last question then: What did you get?
It's Our Little Secret
If you're like most people, this question is a tough one. Sure, a few things popped into your head right away. But the others . . . well you can recall who got you a gift but not what they got you. Don't worry, we won't tell.
And they won't tell you that they totally forgot what you got them either. It's everyone's little holiday secret. The funny thing is we're all in on it!
This year, before you fall asleep reading CNET reviews on your laptop . . . before you stand in line to return one item so you can buy that other, better item . . . think about our little secret. Because if no one remembers old gifts, do the gifts even matter?
What Really Matters
When we go all Ghost of Christmas Past on this thing, it's the people—not the presents—we remember. Face this fact and it will totally change the way you shop for your kids, your spouse, your parents and your friends.
And, yes, we still think you should shop as long as you keep everything in perspective.
Your kids don't want a parent who's on edge, searching for the perfect gift. They just want you to watch Elf and laugh with the family. Your husband isn't expecting the stocking to end all stockings and all Christmas joy. He's just hoping you'll play along when he pegs you with a snowball. Your friends don't need another designer scarf or monogrammed coffee mug. They just need a listening ear during their own holiday chaos.
The Best Gift
The best gift of all—the one that Christ offers each of us—isn't tangible. You can't hold it, put a price tag on it, or wrap it up for next year's Dirty Santa game.
That's because He gave Himself—first as a babe in a manger, then as a man on a cross.
As a steward of that great gift, the best thing you can give to others is you.
So ask yourself: How can I give what really matters? Maybe you'll find the perfect item to warm someone's heart. Or, more likely, you'll pull back on the hunt, settle for a good-enough gift, and deliver it over coffee and a long chat.
Gifts are important. But relationships are what really matter.