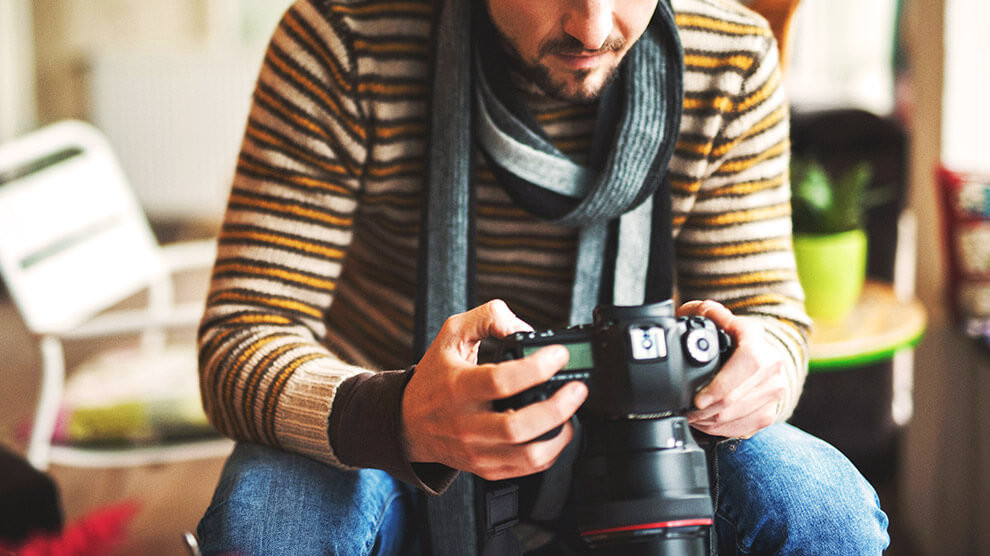 Cody Van Pelt of Windsor, Colorado, lost everything in bankruptcy 16 years ago—and he'd be the first to admit that he made every dumb money decision possible. He used credit cards, financed a car, bought a home with an adjustable rate mortgage, and borrowed from Peter to pay Paul.
Finally, he came to his senses and began turning things around. Now he and his wife own a photography business, are debt-free with a fully funded emergency fund, and are working on saving for retirement.
The most exciting part? Cody's now helping others who are stuck where he once was. He graduated from Financial Peace University and joined the team of seven FPU coordinators at Timberline Church in Fort Collins, Colorado.
"I learned things the really hard way, and I want other people to learn things easily," he said of his desire to become a coordinator. He began last June by helping to lead small group discussion during FPU before coordinating a class by himself. But coordinating was just the start of Cody's goals.
Related: Is Your Debt Stressing You Out?
He was so excited about his own life-change, and so eager to help others experience it too, that he became a Ramsey Solutions Master Financial Coach. In other words, he's been trained to coach other people on money the same way Dave Ramsey and his team have coached people for more than 20 years. That skill is useful during FPU classes if participants need additional one-on-one help.
"I just felt that if I could help people get out of debt, I would love to do that," Cody said. "That excited me because I had been in such a bad situation, and I think it'll help make me an incredible and more confident FPU coordinator too."
Becoming an FPU coordinator and a coach was really a calling from God, Cody said—something God had been pointing him toward even in his own financial mess.
"When I look back I think, Wow, I wonder if God let me make all those dumb mistakes just so I could be doing this."
"When I look back I think, Wow, I wonder if God let me make all those dumb mistakes just so I could be doing this."
With the skills he's honed, Cody is confident he'll be able to help people inside and outside of his church, as a ministry and as a business, and as a coordinator and a coach. Timberline, a large church with three different campuses located in a large metro area, certainly has enough people that there's a need.
"I'm hoping there can be a strong network with the church," he said. "I hope to help a lot of Christians, but I hope to also help a lot of people who aren't Christians. That's what I'm most excited about—when they're in those moments where they can be led to God. For me, that's the most important part."