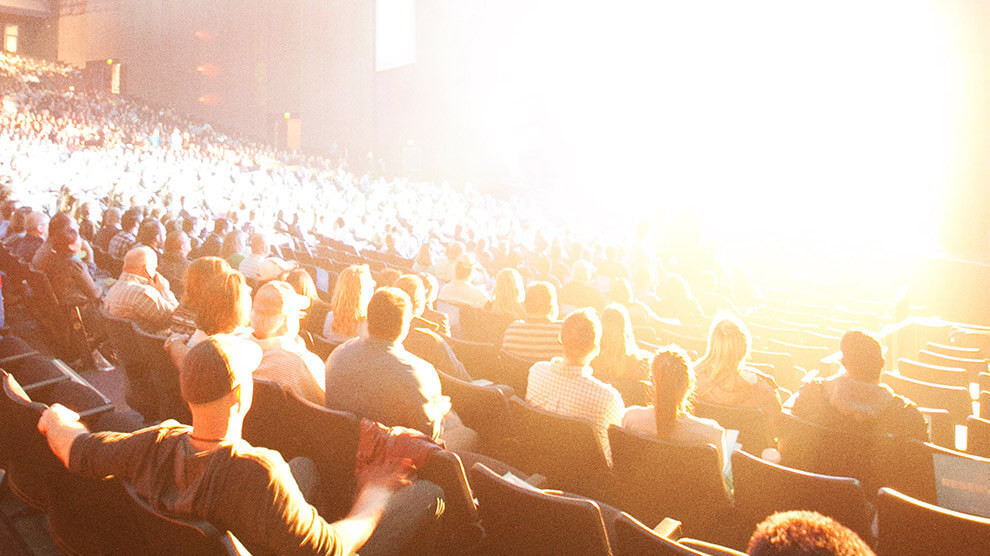 I'll never forget my first Smart Conference.
It was March 2015, and I was blessed to be standing in the lobby of the Verizon Theatre in Dallas. As an audience member, I was there to soak up the wisdom of the speakers on stage that day. I looked at the thousands of people buzzing with energy around me, and I was full of gratitude just being among them.
We were all there for one reason: growth. Some of us wanted to get smart in our marriages, others in parenting or money, or even our own selves. I was inspired to see so many people eager to soar to new heights, and I was right there with them. It was awesome!
But then the conference began, and it blew my mind. Why? Because the plan was for me to eventually take the stage alongside the same people who were changing lives that day. At future Smart Conferences, my name would be on the program. Wow.
That day in Dallas, I watched the audience around me. Some people elbowed their spouses, others smiled and winked at their business partners, and all 6,000 of us laughed together. I watched lives change before my eyes.
I'm a firm believer that we don't decide our future, but we do make decisions that shape our future. From my spot in the audience, I saw people deciding to establish beliefs and behaviors that would lead them to a better, brighter future. And that future would extend to future generations as well. I saw seeds being planted that would blossom into changed lives, restored marriages, and reconciled families. We were building legacies.
And to think that I would soon be a part of making those transformations happen!
Last October, the Smart Conference came to Phoenix and Denver. As the event in Phoenix approached, I looked at the lineup of speakers: Dr. Les Parrott, Dr. Meg Meeker, Dr. Henry Cloud, Dave Ramsey, Chris Hogan, Christy Wright, Rachel Cruze, comedian Michael Jr.—and Chris Brown. Talk about feeling like a little fish in a big pond!
Folks, it got real at that point! And before I knew it, the day had arrived. The message I planned to deliver had been stirring in me for quite some time. And that day, I was ready to share with thousands of people the power of living a life full of generosity.
That morning at breakfast, I had to pinch myself that I was dining with such brilliant people—and that I would soon share the stage with them! Just months before, I had been in the audience taking notes. That I had gone from soaking up their wisdom as an audience member to speaking on stage alongside them filled me with awe and gratitude.
The best part was realizing that what I saw of them on that stage in Dallas was the real deal. Yep, they really are as humble and kind as they seem when they're speaking! How refreshing and encouraging it was to chat with them about their families and their own hopes and dreams.
After breakfast, I had my second wow moment that day in Phoenix. About 45 minutes before the event started, I stood on the loading dock backstage finishing my orange juice. I looked into the distance and saw something that made my jaw drop: a line of people that wrapped around the building—5,000 people. An hour before the event! On a Saturday morning!
It was a great reminder that I was part of something truly special.
That day, every single speaker put it all on the table. We shared our minds, hearts and souls. And we affected thousands of people—including each other.
I had the time of my life and an equally awesome time in Denver the following weekend. Being a part of Smart Conference has been such an incredible adventure for me, made even more incredible because I've experienced it from both sides: the seats and the stage. I'm blessed to be a blessing and to influence others like I was influenced. That kind of gratitude is overwhelming.
I know that when I speak at Smart Conference this spring in Orlando and Los Angeles, I'll continue to be inspired and encouraged. Not only by the awesome people I share the stage with, but also by the thousands of people who come ready to transform their lives. Let's do this!