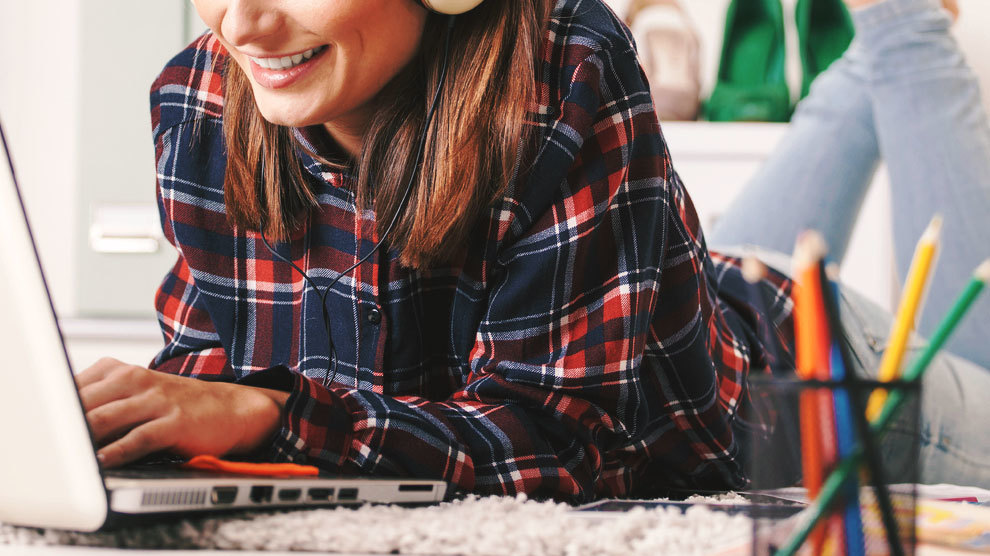 2015 is a year worth celebrating. We launched Chris Brown's True Stewardship in June, and in seven short months we've reached two million podcast downloads—thanks to many of you! On the site, we covered topics ranging from marriage to money and everything in between. We want to thank you for joining the conversation.
And it's because of readers like you that we're excited to get moving on 2016. But before we jump right in, let's take a look back at a few pieces you might have missed.
Related: Sign Up to Receive Weekly Encouragement from the Stewardship Team and Get FPU Lesson One Free!
1. Should You Give While Getting Out of Debt? by Chris Brown | #money
As Christians, sometimes we see spiritual disciplines as something God demands from us. The truth is, though, God loves us and wants these things for us.
The one spiritual discipline I think many of us resist is generosity, but we must give if we're going to become more like God. That's because God is the ultimate Giver: "For God so loved the world, that He gave His only begotten Son, that whoever believes in Him shall not perish, but have eternal life." (John 3:16, NASB).
God knows we're at our best when we give.
2. 10 Commandments for All Joyful People by Stewardship Team | #personal-development
The Bible never really tells you how to be happy. It just encourages you to be joyful. To help you understand how to shower yourself in the joy that only God can provide, we've created a list of practical ideas we like to call our 10 Commandments for all Joyful People.
The Bible says, "A joyful heart is good medicine, but a crushed spirit dries up the bones" (Proverbs 17:22). Joy is good for what ails you.
3. Find Purpose in Your Work: It's More Than a Paycheck by Stewardship Team | #career
Let's assume for a minute that you work from age 25–65.
Now, let's say you work eight hours a day, five days a week during that time. Go ahead and throw in about three weeks a year for vacation and personal time. If you do the math, you'll end up with 78,400 hours of work over four decades. To put it another way, you'll spend almost nine years of your life earning a paycheck.
And that's exactly why your job needs to be more than a paycheck. It's an investment that's got to pay off with purpose. Find work that matters—something that's about more than simply collecting a paycheck. Find out six things to think about to make sure your work is working for you.
4. 7 Verses That Define My Marriage by Chris Brown | #marriage
Chris gets asked a lot about his marriage, which is great because he loves talking about his relationship with Holly. But he doesn't always know how to put his feelings into words.
Chris decided to work with Holly to create a list of foundational verses that could help that define how they feel about marriage in general and why they think their relationship is so important. He encourages you to give it a try with your spouse.
Your verses will probably be different from theirs, and that's okay! The important thing is to establish a firm foundation you both can share.
5. 5 Characteristics of a Godly Leader by Stewardship Team | #leadership
For many small business owners, building a team of creative, passionate team members seems like a distant dream—something they'll never be able to achieve. But it doesn't have to be that way.
Inspiring a team to follow you is not about the money or tight control. It's about leadership.
So what makes a great leader? The key is serving your team and everyone around you by putting them first. If you do, you'll be paid back in full with loyalty, hard work and extraordinary results. Learn five guiding principles that some of the best leaders live by.
6. 5 Things Parents Should Say to Their Sons and 5 Things Parents Should Say to Their Daughters by Chris Brown | #parenting
Okay, we cheated a little—we're giving you seven articles, but these two really go hand-in-hand if you're the parent to both boys and girls.
Chris and Holly have two sons and one daughter and feel a tremendous weight to shape their hearts. What's the big message Holly and Chris want their kids to hear? That they love them unconditionally. But there are lots of ways they can let their kids know that besides a simple "I love you."
Read about the five things Holly and Chris say to their boys and their daughter that are helping grow their behavior, faith and self-worth.