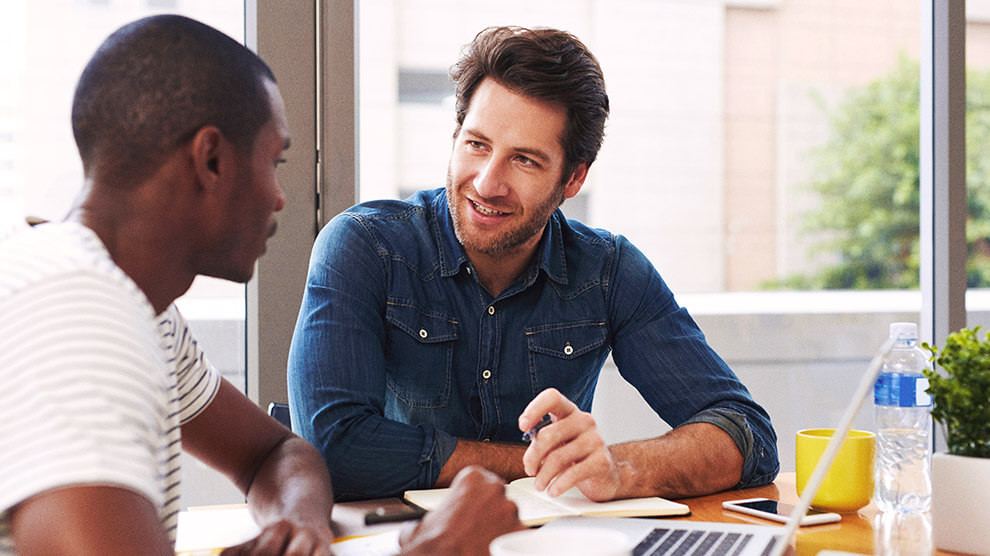 If you're a leader at work, you probably spend a lot of time getting better at your craft. It may be marketing, teaching, sales—or something completely different. You may take online classes to learn about the latest technology advances or read books to be in the know about the newest market research. But how much time do you spend learning how to be a better listener? You can't just be good at what you do and expect to be a great leader. You have to know how to listen, too.
It's pretty easy for people to agree that communication is important. But even though we realize how big of a deal it is, we probably don't spend enough time trying to get better at it. Take listening, for example. While it's a big part of communication, research has actually shown that less than 2% of people have had any formal education on how to listen. Isn't that crazy?
It comes down to this: If we work with other people, we spend a lot of time communicating—whether we're listening or talking. Some studies have found that business leaders actually spend 75% of their time talking to and interacting with others. That's a solid 45 minutes out of every hour of the workday. That time adds up quickly! If we spent just a few hours a month working on our listening and communication skills, imagine how much more effective we would be as leaders.
When we choose to actively listen to the people we're leading, we're doing a lot of things at once. We're letting them know that we're present and paying attention—not only to what they're saying, but also to what they're feeling. This is a great way to keep your finger on the pulse of your team. It lets you spot problems early on, helps you fully understand the issues, and gives you the chance to course correct before anything spirals out of control.
That sounds a lot better than being blindsided, right?
Active listening also shows your team that you genuinely care about them. And that's going to build a layer of trust that you can't get from a pat on the back, a bonus check, or keys to a company car.
Bear in mind that you won't become the world's best listener overnight. Becoming a better listener is a commitment that is going to take some time. In his book Outliers, author Malcolm Gladwell says that it takes 10,000 hours to become an expert. But that doesn't mean we can't start right where we are and do our best to start improving our communication skills today.
So if you're up for the challenge, try to spend a day or two this week really listening to your team. Be fully present, ask questions, and pay attention to body language. It's going to take some focus and intentionality, but the rewards are guaranteed to far outweigh the effort.