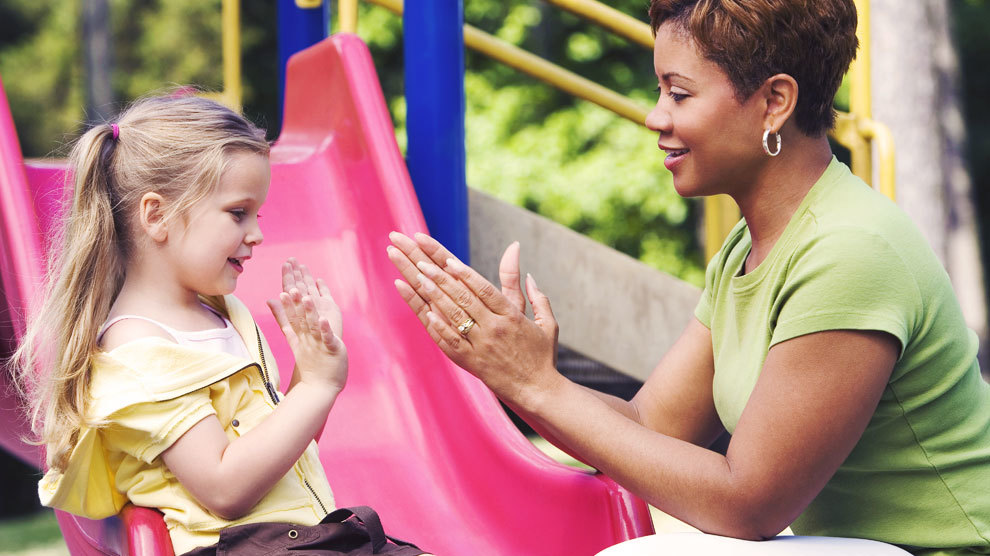 Being a mom is weird. It doesn't matter if your baby cries, stinks or makes a mess—a tiny part of you will still find him adorable. And, it's worth mentioning, he's your baby no matter his age.
That's why it's hard to leave him in someone else's care, even when it's best for the both of you. This is true when you're returning to work after maternity leave, getting a sitter for Friday night, or waving goodbye as he plays in the church nursery.
To offer encouragement and some helpful tips, we talked with a few moms who know what you're going through. Below is a summary of their advice. We hope it helps!
Start With the Basics
This might seem obvious, but the fear of trusting someone else with your baby causes some moms to skip necessary first steps. So before you jump into the nitty-gritty, start with the basics. Determine the type of care you are looking for, what you can afford, and how far you are willing to travel.
Do you need full-time care? Does this make sense with your salary? If so, do you prefer a traditional daycare setting, a small daycare in someone's home, or a nanny? Could a family member watch your little one a few days each week? Explore your options and select the path that's right for your family.
Once you know the basics, you can start to get picky.
More Than a Job
Look for someone who loves kids—who views childcare as more than just a J-O-B. They should be excited to play with and teach your baby as he grows. Ideally, you'll find a person who is experienced and plans to stay on this career path for a while.
Remember that passion for the role is important, even if that person is your mother-in-law. There's nothing worse than having a burnt-out family member watch your baby out of obligation.
Leave your baby with someone who really cares.
Communication Matters
Talk about how you'll talk about things. Find out what systems are in place for your child's teacher to communicate with you on the daily routine. Then ask how you'll be notified about big issues as they come up.
For more casual settings, like with a babysitter, clearly define your expectations. Make sure that you are comfortable being honest with the person taking care of your baby.
Mom Knows Best
This old saying is true! Even though you're not with him 24/7, no one knows your baby like you do. He feels safe with you for a reason. Part of that security comes from him trusting you to trust your gut.
If something feels off, find out why. Address any problems you discover with boldness and, if they can't be fixed, find an alternative solution.
In this 18-year process of letting go, you'll discover a tough but wonderful truth: you aren't the only one who is capable of loving and caring for your baby. The questions surrounding childcare, schooling and church almost never have a perfect answer—and that's okay.
As parents, we are called to do our best while relying on God. What a comfort!