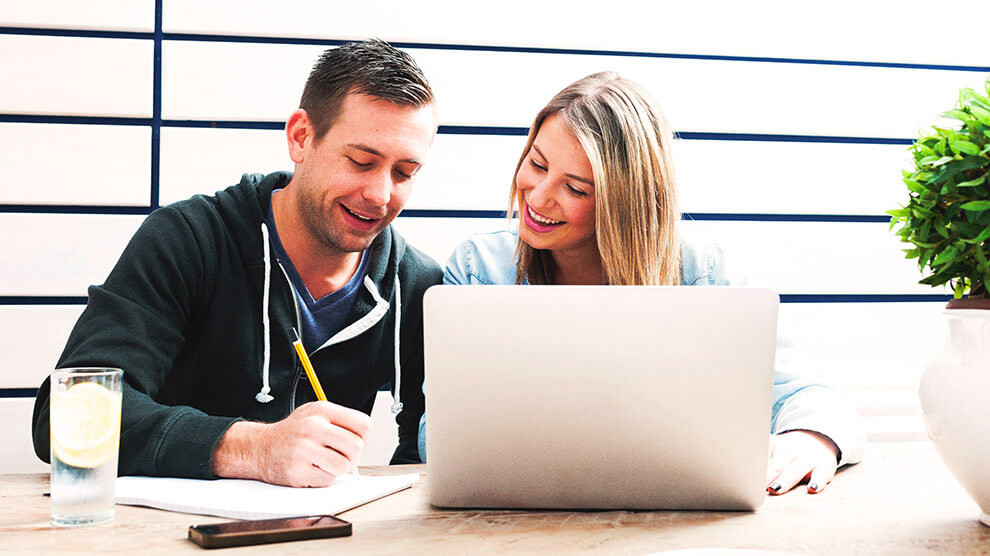 Ever thought about going back to school? If so, you're not alone. Just a few years ago, roughly 40% of all college and graduate students were 25 years or older—and that number looks like it's going to keep growing.
We all know going back to school costs money, so you might want to pick up the calculator before you grab your backpack. The average cost for an undergraduate student at a public university is about $6,000 a year—and that's just for tuition and registration fees. If you're looking at a private college, you can expect to see that number hovering at almost $30,000 a year.
You don't need us to tell you how fast those numbers add up.
Related: Tune In to Chris Brown's True Stewardship for More Great Tips, Advice, and Encouragement!
So with tuition prices on the rise, how can you afford to go back to school? Is it even possible without a school loan? The answer is a resounding yes. Here are three options to help you get back in class without building a debt mountain.
1. Apply for scholarships
Scholarships are hands down the best way to pay for college—because scholarships mean free money! There are hundreds of scholarships and grants available to college students, for everything from academic achievement to duck-calling abilities and bowling skills.
Don't let the small scholarships slip through your fingers. It's tempting to skip on a $200 scholarship when you're facing a $6,000 bill. But look at it this way: If it takes you two hours to write an essay for a $200 scholarship . . . and you win . . . that means you just banked $100 an hour. That's not too shabby!
2. Work and pay for college
If you're going back to college after being out for a few years, you'll probably be balancing school and a job. Use your income to your advantage! Other than scholarships, your salary is the best way to pay for your education. Paying for college out-of-pocket keeps you away from those nasty school loans—and we tend to place a higher value on what we pay for ourselves. Plus, studies have shown people who work through college have higher GPAs. So don't be afraid of a little elbow grease.
If you can't afford to pay cash for school right away, delay the dream for a year and put a "back to school" category in your budget. If tuition is going to cost $6,000 and you have 12 months to save, just do the math! By making some short-term sacrifices and bringing in some extra income, you can be back in class in a year.
Another option is to take it slow. Instead of taking on the full course load, only sign up for the number of classes you can afford. And make sure you ask your employer about any school reimbursement benefits. Some companies will pay for your classes if you maintain a certain GPA!
3. Pick a cheaper school
If you apply for scholarships and set a budget to save for school and ends still don't meet, look at more affordable alternatives. You may consider going to a local community college or taking online classes to get the basics out of the way before transitioning to a traditional university. You officially graduate from whatever school gives you the degree. So those few years at community college won't show up on your diploma. Besides, it's more about what you learn—not where you learn it.
At the end of the day, paying to go back to college is up to you. Dig in, make short-term sacrifices, and work your tail off—and you can go back to school without student loans. The Bible makes it clear that debt is not our friend (Proverbs 22:7). It isn't what God wants for us. Plus, should you be spending money you don't have? Going back to school could have a powerful impact on your income-making potential—but not if you walk away with a monthly $500 student debt bill.
Sometimes we have to say no or push our timeline back. And that's okay! Live on a budget and stick to your guns. That little bit of discipline will take you a long way.