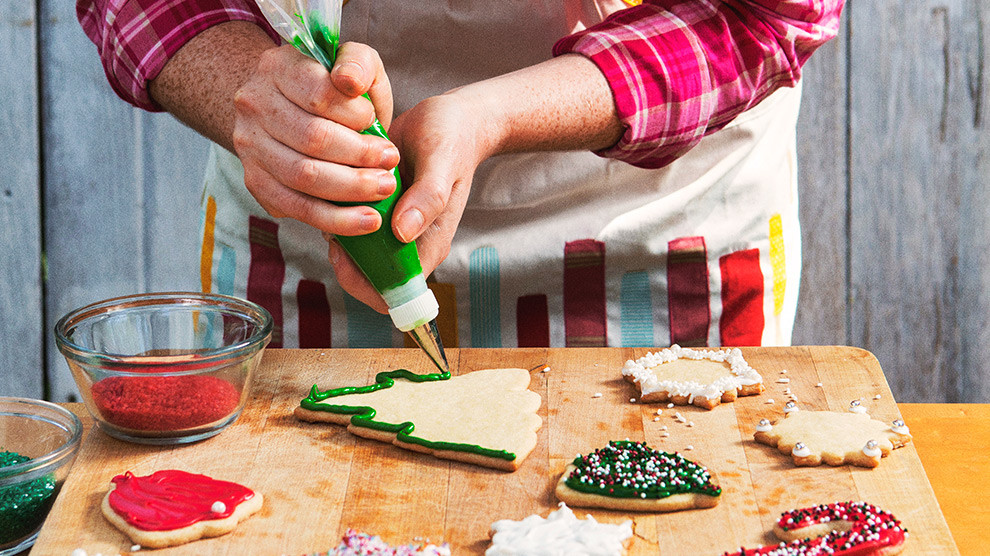 Remember the story of Mary and Martha in Luke 10? Martha was running around like a chicken with her head cut off while Mary sat at the feet of Jesus. When Martha demanded that Jesus tell Mary to help her in the kitchen, Jesus rebuked Martha—not Mary!
If you tend to be more like Martha, you might ask, "What did Jesus have against a good meal?"
The answer is nothing. We have plenty of proof that Jesus enjoyed gathering around the table with His friends and followers. The problem wasn't that Martha wanted her guests to be comfortable and well-fed. The problem came when she focused more on the preparations than on the company. After all, Jesus was in her house!
Related: Give the Gift of Hope this Christmas. Order Financial Peace University Now!
If you're more Martha than Mary when it comes to holiday hosting, don't be too hard on yourself. With a little diligence and some planning, you can balance your Martha gifts and keep a Mary heart.
Understand why you're hosting.
If the only reason we're hosting is to impress others with our ability to do it all, we're missing the mark. Hospitality isn't about décor and dinner menus—it's about our heart.
When Martha ran herself ragged, Jesus reminded her that only a few things were really important. In her haste to make everything perfect—and maybe earn a pat on the back for doing it so well—she forgot what really mattered. What Jesus wanted was her presence, not her performance.
Practical tip: Find a quiet place and spend a few minutes praying before your guests arrive. Remind yourself why you're hosting—to love others well, not to fish for compliments or prove you can juggle everything with ease.
Make time to prepare.
If you have the gift of hosting like Martha—use it! It's a blessing to be able to create a place where people feel known, loved and appreciated. We all want our guests to have a good time at Christmas. But if we're hyperfocused on being perfect, all our hard work falls flat.
Practical tip: Block out a few hours to prep for the Christmas gathering. Focus on getting as many things done as early as you can—the meal plan, the grocery shopping, and the gift wrapping. This will let you spend more time around the table with your company instead of scrambling with last-minute details.
Be present with your people.
Are your favorite Christmas memories about perfect place settings and a well-timed oven schedule or authentic conversations and deep belly laughs? A delicious meal is great, but if you're sacrificing time with your family for it . . . we can promise you dinner just won't taste as good.
We might be tempted to call Mary lazy for not helping her sister, but she knew that Jesus was more interested in her presence and attention than anything else. She was tuned-in to what really mattered.
Practical tip: When we open our home to others during the holidays, it's our job to remember what our guests need. They don't need a perfect tree. They need a safe space where they feel seen and heard. This can open the door for quality time together, deep conversations with family and friends and maybe even opportunities for evangelism. Host well by loving your guests with your presence.
Related: 3 Ways to Help Free Your Family From Debt This Christmas
It's easy for us to forget what truly matters in the hustle and bustle of holiday hosting. But finding a balance between Martha's ability to host and Mary's patient presence will create joyful Christmas memories for everyone. So focus on the heart behind hosting, plan the day in advance, and then sit back and enjoy quality time with your family and friends!