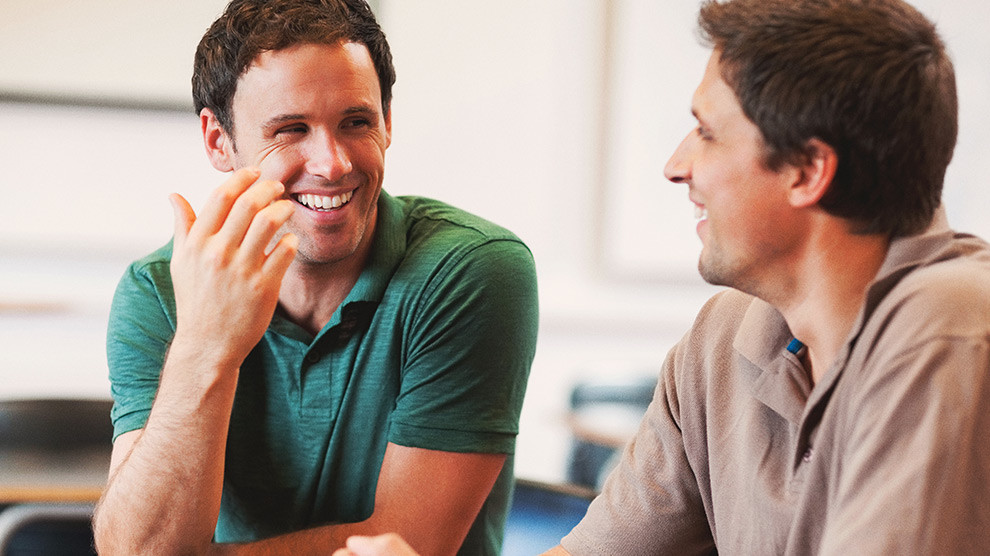 A lot can happen in nine weeks.
In just nine weeks—less than 100 days—lives can change. Family trees can transform. Families can pull back from the brink and find hope.
And you can be God's hands and feet for making that happen by becoming a Financial Peace University (FPU) coordinator this fall.
FPU is a biblically based curriculum that teaches people to handle money God's ways. Whether you're starting a class for the first time or you feel the tug to come back after taking a break, you can help make a difference in the lives of some really great people.
Related: Get Started Making a Plan for Your Future. Order Financial Peace University Today!
Anyone can lead a Financial Peace University class. Simply find a meeting place, set a start date, and invite friends or members of the community. And if you feel like you're not quite sure where to start, here are nine questions—one for each week of FPU—you can ask to get people thinking and moving in the right direction.
1. What does your family's emergency fund look like right now?
FPU provides a sense of peace, in part, because it provides a sense of security. From the very first lesson, you lead people to evaluate their savings plan, including why they need a solid emergency fund in place.
Related: 3 Ways to Kickstart Your Emergency Fund
2. If you could share one concern you have about your family's finances with your spouse, what would it be?
Handling money is a team sport, especially for spouses. Whether you're talking to a Free Spirit or a Nerd, communication is key. Encourage them to talk to one another and, more importantly, to listen.
3. What budget category probably gives your family the most trouble?
We've all got that one area that can derail a family budget. You can share your own struggles while challenging class members to find the hiccups in their own cash-flow plan.
4. What's the first debt you can attack with your debt snowball?
All it takes is a little momentum to get the ball rolling toward financial peace. Some folks just need a slight nudge. That's where your passion and compassion can help them move mountains.
5. What big purchase are facing? How do you plan to handle it?
In the "Buyer Beware" lesson, participants learn the importance of creating a plan for their spending. Big needs do pop up. And you can teach folks how to attack them without wrecking their budgets—or their legacies.
6. Where are you a little thin on insurance?
Nothing says "I'm looking out for you" like proper insurance. While it's confusing to a lot of folks, FPU coordinators get to share the ins and outs of coverage with the heart of a teacher.
Related: Discover If An Independent Insurance Agent Can Help Save You Money. Find your ELP today!
7. What are your dreams for retirement? How much hope do you have for reaching those dreams?
Zig Ziglar used to say that people never plan to fail . . . they just fail to plan. Wherever your class members are in their careers, it's never too late to start working toward a plan that will let them retire inspired.
8. How much of your monthly budget is tied to your home?
A home is the single greatest investment most families will make. As a coordinator, you can help answer questions that will keep a family's American Dream from becoming a nightmare.
Related: Create a Budget In Less Than 10 Minutes with EveryDollar. Learn More
9. How generous could you be if you were completely debt-free?
You know you're really living like no one else when you can start giving like no one else. Provide the inspiration members need to see their journey toward financial peace is really bigger than themselves!
People in your church and in your community need help. As an FPU coordinator, you'll get the chance to be God's hands and feet in their lives. That's pretty cool. Just visit the Host a Class link at daveramsey.com to get started.