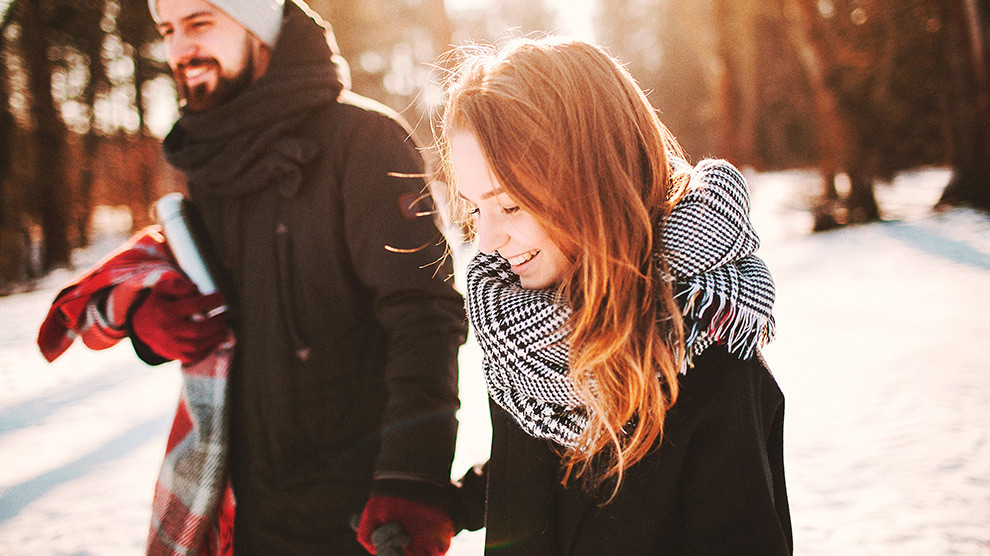 With three kids under 12, life at the Brown house around Christmas sometimes feels more like a scene out of Home Alone than an example of peace on earth and goodwill toward others. Things can get a little nuts, if I'm being honest. Raise your hand if you've been there.
Sure, the Christmas season is supposed to have us all slowing down and feeling sentimental, but then real life happens.
When the busyness of the season threatens to drag our spirits down, spouses need to be intentional about lifting each other up. To avoid losing the Christmas spirit (or just plain losing it) this time of year, my wife Holly and I make sure to love each other well.
Related: Give the Gift of Hope this Christmas. Order Financial Peace University Now!
Here's what works for us as we focus on loving and encouraging one another this time of year. They might just help your family as well.
1. Set Clear Expectations
When the Christmas season is just beginning, plan with your spouse what it will look like for your family. Last-minute decisions are stressful for everyone. Deciding early how you'll spend the season tells your spouse, "I respect our family's time, your sanity, and our traditions. I don't want you to feel the burden of planning everything alone or wondering what's coming next."
2. Limit Technology
If there were ever a time to reconnect as a family, it's Christmas. Promise your spouse that you'll unplug when you're home—and then do it. Collect your kids' devices too, and see if the reconnection to each other lasts beyond December. (I bet it does.) Creating memories as a family at Christmas is both an act of love to your spouse and a gift to your whole family.
3. Be Selective About Family Activities
One of the struggles many of us face at Christmas is the pressure to stuff our calendars and do it all. Then, a season that's supposed to be joyful becomes an exhausting drag. Show your spouse you love them by carefully picking your family's activities. Did you receive invitations to parties every weekend? Choose one or two and politely decline the rest.
4. Schedule Some Down Time
Since you're opting out of some activities, you should be using that time to recharge. Rest is important! I love weekend naps or watching football on TV. Holly, the kids and I all enjoy a relaxing movie night on the couch. Protect these scheduled times so you're not too tired to enjoy the more traditional Christmas festivities on the calendar.
5. Engage the Family Spiritually
Christmas is about Christ, so it's a great time to emphasize Him amidst all the inflatable lawn Santas. Plan a special giving or serving project with your spouse or family. Spend some cozy evenings reading the Christmas story out of the gospels. Attend a Christmas Eve service. Showing your spouse you care more about Christ than consumerism is one of most loving gestures you can make right now.
Related: 5 Ways to Celebrate Christ this Christmas
6. Plan Your Spending
Each year before we start our Christmas shopping, Holly and I set a budget and make a Christmas list together. Taking a few moments to lay the groundwork makes shopping much less stressful. Speaking of budgeting, set aside a little extra for eating out. Finding the time to cook can be difficult, plus I love to make the season more special for Holly by dining out a little more often. It frees up more hours in her week and lets the two of us get away for a while.
Related: 5 Ways to Prepare Your Christmas Budget
7. Help Each Other With Christmas Décor
Be available to help with Christmas decorating—and everyone's favorite, packing the décor back up. I always help Holly do the more annoying jobs: the attic runs, the lifting, the last trip to the store for more lights. A servant's heart sets the tone for the whole season.
This month, celebrate Christ's birth by being more like Him to your spouse. And let me know how you show love to your spouse through the Christmas season in the comments below!