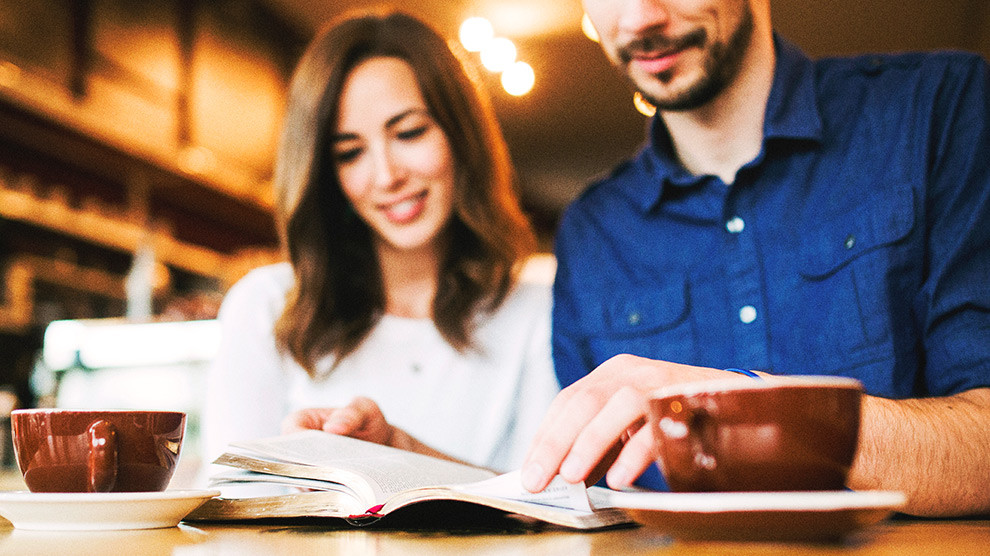 If you're a fan of fall, you're certainly not alone. Something about the cooler temperatures and the changing season just puts many of us in a reflective mood.
That makes autumn a perfect time to hear what God's saying amidst the sound of leaves crunching and the scent of pumpkin-flavored coffees. To get you started, here are seven Scriptures that can help you grow deeper in your faith this fall.
1. "The heavens declare the glory of God; and the firmament shows His handiwork." —Psalm 19:1 (KJ2)
The sky on a clear fall day can be the most incredible shade of blue—especially against the background of changing leaves. One glance gives us a clue that we're a part of something bigger than ourselves. Take some time to enjoy the wonder of His work.
Related: Gain a Deeper Understanding of What the Bible Says About Building Wealth and True Generosity. Order The Legacy Journey Today!
2. "To everything there is a season, a time for every purpose under heaven." —Ecclesiastes 3:1 (NKJV)
Whether it's leaves changing in your backyard or you changing your clock for Daylight Saving Time, autumn reminds us that nothing stays the same forever. Change is one of the few constants in life, but that's okay. God has perfect timing, and He has a purpose that stretches into eternity.
3. "How abundant are the good things that you have stored up for those who fear you." —Psalm 31:19 (NIV)
God doesn't just give us a few blessings. He pours out an abundance of good things on our lives. Fall offers the perfect time to reflect on His goodness toward us. His blessings really are new each day (Lamentations 3:22-23).
4. "Let us not become weary in doing good, for at the proper time we will reap a harvest if we do not give up." —Galatians 6:9 (NIV)
Fall is a season of harvest, so it's good to remember that we always reap what we sow (Galatians 6:7). Sometimes, we get discouraged and wonder if the seeds we plant will ever sprout. Fall assures us that harvest day is coming, so we have to stick with the work.
Related: Get Started Making a Plan for Your Future. Order Financial Peace University Today!
5. "Therefore be patient, brethren, until the coming of the Lord. See how the farmer waits for the precious fruit of the earth, waiting patiently for it until it receives the early and latter rain." —James 5:7 (NKJV)
Patience may be a virtue, but it's never easy. This agricultural illustration with a fall flavor reminds us that we have to develop patience. God will work out His plan in His timing. We can trust His work, even when He's not working on our timetable.
6. "The grass withers, the flower fades, but the word of our God stands forever." —Isaiah 40:8 (NAS)
Dried leaves crunch beneath your feet, and the grass is a sad shade of brown. The air turns crisp—maybe even cold. It's the annual transition from the life of spring and summer to the hibernation of fall and winter. But while seasons shift, we serve a God who never fails. He stands forever—and new pages on the calendar can't change that.
7. "I will give thanks to you, Lord, with all my heart; I will tell of all your wonderful deeds." —Psalm 9:1 (NIV)
In 1789, George Washington made November 26 a day of thanksgiving. In 1863, Abraham Lincoln proclaimed the last Thursday of November as "a day of Thanksgiving and Praise." In 1941, Congress made the fourth Thursday of November an official Thanksgiving holiday. But believers know that Thanksgiving shouldn't just be a holiday. It should be a way of life—and something we share with others.
You may have some favorite verses of your own that fall brings to mind. That's great. The important thing is to enjoy creation by reflecting on the awesome works of your Creator.