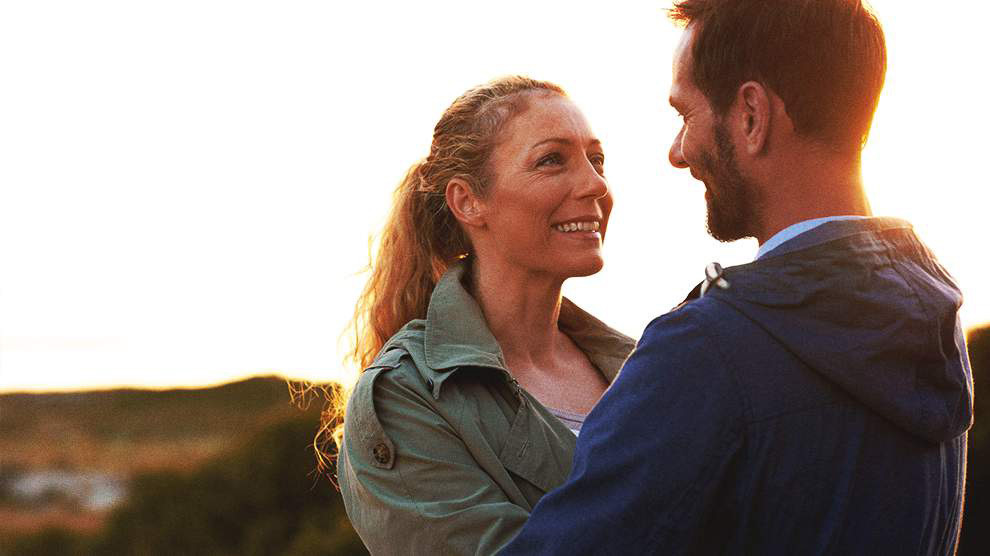 I get asked a lot about my marriage, which is great because I love talking about my relationship with Holly. Unfortunately, I don't always know how to put my feelings into words. Sometimes, I just get overwhelmed by how blessed I am.
So, I decided to work with Holly to create a list of foundational verses that could help us define how we feel about marriage in general and why we think our relationship is so important.
Here's what we came up with.
1. "God . . . calls those things which do not exist as though they did." Romans 4:17
One of the great things about God is that He sees things as they will be, not necessarily as they are. That's also something I treasure most about Holly. She consistently identifies affirming things in me before I ever come close to living them out. That inspires me to be the best father, the best husband, the best Christ follower, and the best Chris Brown that I can be.
2. "Fight the good fight of the faith. Take hold of the eternal life to which you were called." 1 Timothy 6:12 (NIV)
Like most things in life, faith requires action. Whether we like it or not, we're in a spiritual battle. That battle includes a struggle for the hearts and minds of our family. Our relationships matter to God, so the enemy wants to ruin them.
And while God doesn't need us to fight for Him, He wants us to exercise our faith through action. Holly and I have noticed that our lives are very different when we're actively involved in our faith. When we are, verses like Proverbs 11:25 come to life: "Whoever refreshes others will be refreshed" (NIV).
Anything we have to offer is just a tool that God has given us to reflect His work in us.
3. "They were astonished and they took note that these men had been with Jesus." Acts 4:13 (NIV)
Peter and John had little to offer on their own. But with Jesus working through them, they rocked the religious foundations of first-century Jerusalem. People noticed them because Jesus in them couldn't be ignored.
Holly and I know that we're also powerless without Jesus. Everything that goes into our marriage has to be filtered through Him. Anything we have to offer as a couple—our talents, our skills, our resources, even our relationship itself—is just a tool that God has given us to reflect His work in us.
4. "The harvest truly is plentiful, but the laborers are few." Matthew 9:37 (NKJV)
One of these days, we're going to see Jesus face-to-face. When we do, we'll want to know that we lived out our calling to the best of our ability.
Holly and I take our calling to minister to our local church seriously. We're both passionate about helping close the gap between the staggering harvest and the dismal number of workers in the fields. We wake up each day looking for ways to be faithful stewards of His call and to fully leverage the chances God gives us to serve.
One hallmark of genuine wisdom is realizing how much you don't know.
5. "If any of you lacks wisdom, you should ask God, who gives generously to all without finding fault, and it will be given to you." James 1:5 (NIV)
One hallmark of genuine wisdom is realizing how much you don't know. Even as we've gotten older and learned more, Holly and I are amazed at what we don't know. But we keep learning so we can keep growing—as individuals and as a couple.
Technology offers so much at the touch of a finger. We try to read a lot of solid books, listen to a lot of godly mentors, and ask a lot of wise questions. Seeking God's wisdom makes us more effective in our marriage, our parenting, our friendships, and our ministry—and reminds us how much we still need to learn.
We've tried hard to leverage our pain so we can live more intentionally.
6. "You meant evil against me; but God meant it for good." Genesis 50:20 (NKJV)
Joseph could have leveled his brothers after their father died in Egypt. But he didn't. Instead, he chose to see God's hand at work in a lousy situation.
Marriage gives you countless opportunities to do the same.
Holly and I have experienced a lot of hurt. We've struggled with the deaths of three parents and three grandparents. We've lost a baby to a miscarriage. But we've tried hard to leverage our pain so we can serve more intensely, love more deeply, and live more intentionally.
It also helps to know that our losses have added to the crowd of witnesses cheering us on (Hebrews 12:1). We honor their lives by pouring our lives into others.
7. "And now abide faith, hope, love, these three; but the greatest of these is love." 1 Corinthians 13:13 (NKJV)
Love comes in all shapes and sizes. But it always involves selflessness and sacrifice. That's the heart of our home. It's a heart that apologizes when we mess up, forgives when we're offended, and puts the person above the problem.
It sounds simple, but this exercise has helped Holly and me so much. I'd encourage you to give it a try with your spouse. Your verses will probably be different, and that's okay. The important thing is to establish a firm foundation you both can share.