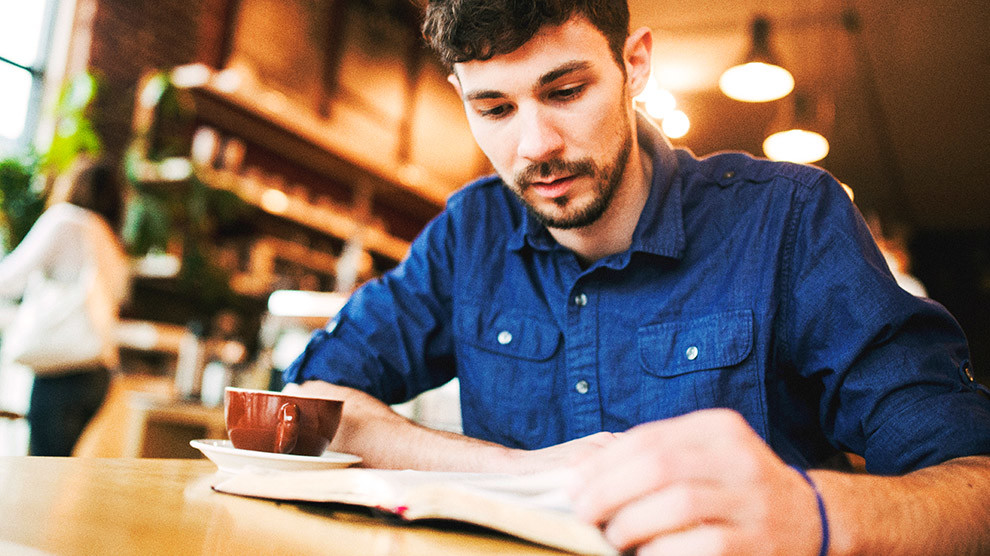 The Bible says, "There is a time for everything" (Ecclesiastes 3:1 NIV), and the start of the new year tends to be a time for fresh starts. That's natural and healthy. Reviewing the old and setting goals for the new provides a breath of fresh air—and maybe even a little excitement—that's only possible when the slate has been wiped clean.
God's Word is a great place to begin when you're thinking about starting over and moving forward. With that in mind, here's a list of seven verses and how each of them can help you jump-start your new year.
1. "One thing I do: Forgetting what is behind and straining toward what is ahead, I press on toward the goal to win the prize for which God has called me heavenward in Christ Jesus" (Philippians 3:13–14 NIV).
Principle for 2017: Your failures aren't final. Put the past in the past and keep moving toward the purpose God has in store for you.
2. "Forget the former things; do not dwell on the past. See, I am doing a new thing! Now it springs up; do you not perceive it? I am making a way in the wilderness and streams in the wasteland" (Isaiah 43:18–19 NIV).
Principle for 2017: God is all about redeeming the old and making things new. Find out where He's working this year and join Him there.
3. "Teach us to number our days, that we may gain a heart of wisdom" (Psalm 90:12 NIV).
Principle for 2017: Like money, time is a limited resource. In fact, it might be even more precious, so invest it well in things that really matter.
4. "Because of the Lord's great love we are not consumed, for his compassions never fail. They are new every morning; great is your faithfulness" (Lamentations 3:22–23 NIV).
Principle for 2017: Every day you wake up is a day you get to experience God's grace and faithfulness. You've got 365 days in 2017. Refuse to take even a single one for granted.
5. "And what does the Lord require of you? To act justly and to love mercy and to walk humbly with your God" (Micah 6:8 NIV).
Principle for 2017: If you do what's right every chance you get, treat others with grace, and never forget who's really in charge, you'll be just fine.
6. "May these words of my mouth and this meditation of my heart be pleasing in your sight, Lord, my Rock and my Redeemer" (Psalm 19:14 NIV).
Principle for 2017: Want to cut down on your list of regrets this year? Let God serve as the filter for everything you say and everything you think.
7. "Be kind and compassionate to one another, forgiving each other, just as in Christ God forgave you" (Ephesians 4:32 NIV).
Principle for 2017: Before deciding to hold a grudge this year, ask yourself one question: Exactly how much forgiveness has God shown me in Christ?
Of course, this isn't an exhaustive list. The Bible has plenty to say about all kind of things you'll face over the next 12 months. That's why you need to dig deep into God's Word every day of the year.
But hopefully these verses will give you an extra helping of hope in 2017.