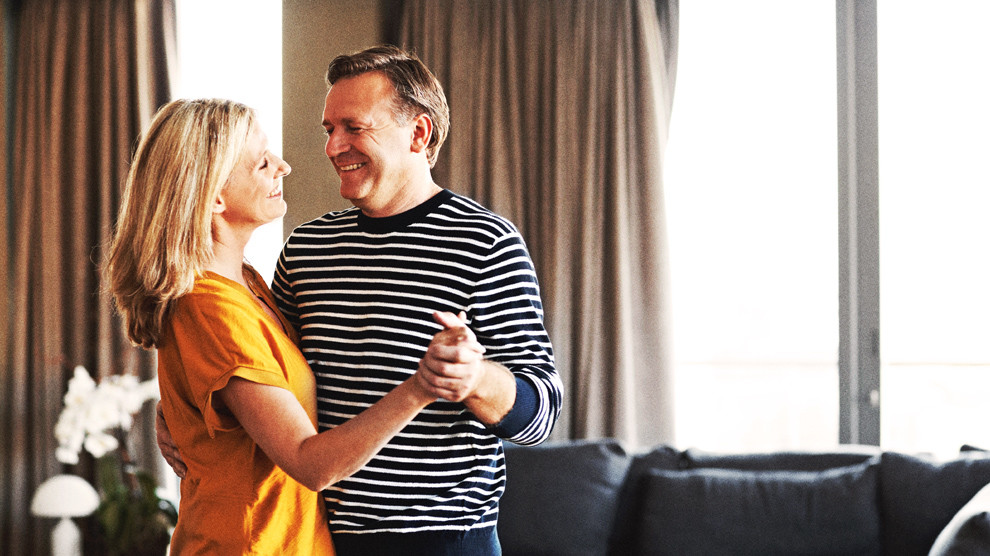 It's true what they say: The days are long, but the years are short. Before you know it, your babies are grown and gone. You and your spouse are suddenly empty nesters.
After two decades of devoting your time, energy and resources into actively parenting your kids, you're now just a couple again. You're partly grieving and partly celebrating, but mostly you're just staring at each other wondering, Huh. Now what?
It's a weird place to be. On one hand, you know your spouse far better than you did as newlyweds. But on the other hand, you've probably both grown and changed, and you have some catching up to do.
Now is the perfect time to redefine, renew and reignite your marriage. Here are five things to do to make that happen.
Related: Tune in to Chris Brown's True Stewardship today!
1. Take time to rest in the transition.
As brand-new empty nesters, your first step should be to do nothing. Any time you're in transition, allowing yourself to go through the process is important. Give yourself grace and the time you need to adjust. Not doing that can lead to decisions you might regret later.
So if you're mourning your kids' absence, don't immediately box up all their possessions. And if you feel like you and your spouse have nothing in common without the kids, don't jump to divorce. You may just need time to let the dust settle before you see things more clearly and feel ready to take the next step.
2. Date each other again.
Once you're ready to step boldly into your new empty-nester life, look at it as an adventure of rediscovery and newness. Spend time getting to know the person your spouse has become by dating them again. Go on fun and unexpected outings. Then fill your conversations with questions you think you know the answers to. You might be surprised at how your spouse responds! Be intentional about nurturing the friendship and the romance because both will sustain your relationship through this new phase.
Related: 5 Ways to Keep Marriage from Ending Your Dating Life
3. Go on a "dream" date.
Speaking of dates, set aside some time to dream about the future together. After decades of raising kids, you might have forgotten what it's like to have so much free time—and probably disposable income—to yourselves. Talk about where you want to go and what you want to do. What do you two want to tackle in life together? What dreams do you share now that you have the time, money and resources to accomplish them? See if you need to make any adjustments to your budget to make those things happen. Along those lines, reevaluate your retirement plan. Are you on track to live the lifestyle you dream about?
Related: 4 Tips for Sharing a Retirement Vision Together
4. Renew your vows.
Sure, your wedding day vows still ring true. After all, they were "'til death do us part." But now might be the perfect time to recommit to them. That could mean holding a vow renewal ceremony. Or maybe you write new ones that specifically address these years you're heading into. You could even combine old and new.
The important thing is that you're being intentional about recommitting to each other before God.
Celebrate your vow renewal with a getaway—you might even call it a second honeymoon! Return to the place where you honeymooned as newlyweds, or, if you have the cash, take that dream vacation you couldn't afford the first time around.
5. Get in community.
You'll be more successful redefining your marriage if you do it in community. Use your church to meet new people, and we're thinking two specific groups: young newlyweds and other empty nesters.
Lots of churches offer mentorship programs where they pair an experienced married couple with newlyweds, and it's beneficial for both sets. The older couple helps the younger one establish their foundation in Christ. At the same time, it's a great refresher for the older couple's own marriage. Plus, the hope, optimism and excitement newlyweds feel about marriage is contagious!
Also think about making friends with other couples in the same stage of life, maybe in a small group. You'll be a source of encouragement and support for each other, not to mention friendship now that you have more time to cultivate it!
Ready to take your marriage to the next level? Take the steps necessary to make your empty-nest years the best your marriage has ever seen.