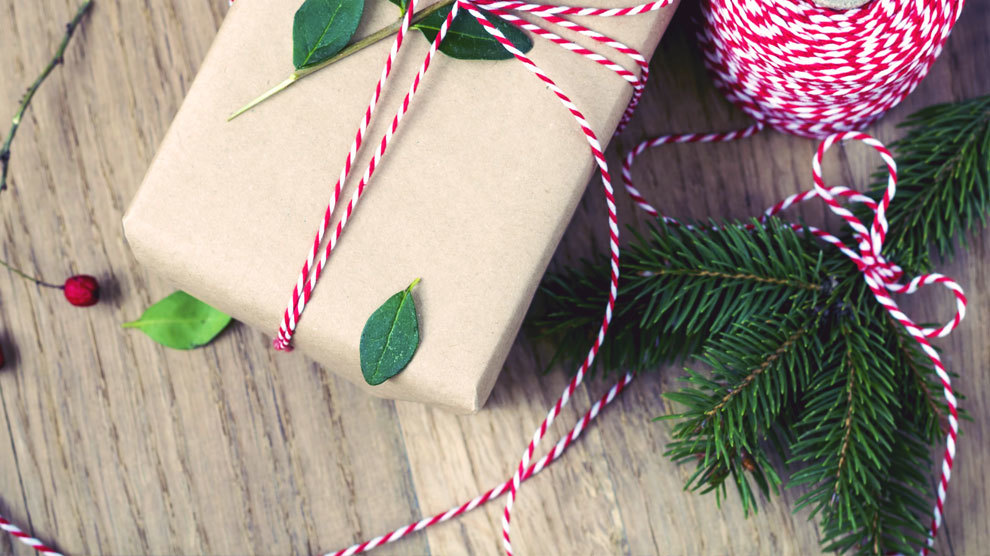 Can you believe it? Christmas is almost here. And by "almost here," I mean it's next month. Next month!
Hopefully, you've been stashing away money all year for your Christmas budget. But if you haven't, you need to take advantage of the time you have left so you're not paying for Christmas throughout 2015.
Here are a few tips to guide you along:
1. Set a dollar amount.
And stick to it! No matter what, do not spend more than that amount. It's also important that your spending limit makes sense for your budget. If you're already living paycheck to paycheck, it's a terrible idea to spend hundreds of dollars on Christmas gifts.
Related: Take the Stress Out of Christmas Spending with EveryDollar. Learn More
2. Prioritize who you are giving to.
Guess what? Aunt Rose might not get a gift this year, and that's okay. If you have $100 in your budget, then you can either get 10 gifts worth $10 or two gifts worth $50. It's your budget, so you can choose how to spend it. But you also need to accept the fact that some people might not make the cut.
3. Avoid the malls.
That's difficult for me to say because I love shopping! But you can find better deals online if you spend the time and do the research. Obviously, you shouldn't wait until December 23 if you want to buy something online. So give yourself some time for shipping and you'll avoid all the stress that comes with shopping at the mall during the holidays.
4. Consolidate your time.
In other words, as much as it's possible, do everything at once. Take one day and knock out all your Christmas shopping instead of spreading it out over three weekends. You'll save so much time and hassle by taking this approach.
5. Keep Christmas in perspective.
Remember, this is just stuff, and Christmas is about more than just getting a bunch of stuff. If you have to cut back this year, don't beat yourself up. Enjoy your time with family and friends. And know that you might have more flexibility in your budget next year.
I can't stress that last point enough. If you're totally stressed out over your Christmas budget, then you're doing Christmas wrong.
Take a breath and remember why we celebrate this amazing holiday in the first place!