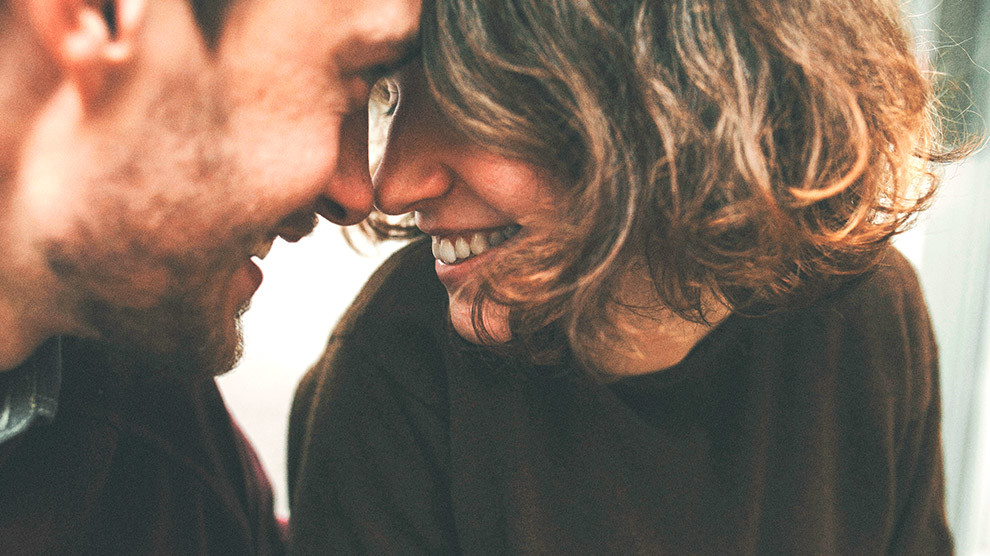 My wife, Holly, and I have been married for 16 years. But here's the truth: We haven't been so good at dating each other. You know, maintaining the same sense of fun, spontaneity and pursuit we had before we got married and had kids.
We've had the best of intentions, but we've often found that neither of us has had the energy to plan something exciting. We've both secretly hoped the other would suggest just canceling the babysitter, ordering takeout, and watching a movie on the couch. That's been our M.O. It's not romantic, but it's often been reality.
But we're realizing that by doing that too much, we've unknowingly allowed the busyness of life to interfere with our dating relationship.
This year, we want to change that. We want to bring dating back to our marriage. Why?
Because we love each other and we want what is best for our marriage first.
Because we believe our whole family benefits from two parents who are madly in love.
Because we believe we do our best kingdom work when we are connected at the heart and have spent some time relaxing together.
Related: Find Practical Ways to Communicate With Your Spouse About Money. Order Financial Peace University Today!
Here's how Holly and I are making it happen:
1. We're creating the margin in our lives to make dating possible.
We can't even begin to discuss improving our dating life without making sure we actually have the time, money and energy to date. That means four things:
Writing dates into our schedules rather than squeezing them into any leftover time.
Making sure we're not sapping our energy in other areas so we have enough left to devote to planning and actually enjoying dates.
Spending enough time with our kids so we don't feel guilty about leaving them with a sitter while we're out.
Budgeting for dates so we aren't stressing about money while we're supposed to be enjoying ourselves.
2. We're celebrating the unconventional.
No more counting takeout and a movie on the couch as date night. Sure, we can do it occasionally, but it won't be the norm. Why? Because it takes no planning, no thought, and no sacrifice. We need more expressions of love that are plentiful in most dating relationships but often become forgotten as we settle into marriage.
So, we commit to meeting for lunch every few weeks or taking a Friday morning off from work and enjoying brunch and a special shopping trip.
3. We're making a dating commitment we can keep.
One of our problems was bailing on the plans we'd made. That's why we're now making plans specific and realistic. And we're committed to keeping them by holding each other accountable.
To be able to stick to our plans, though, we're beginning with creative but manageable outings and letting our energy and excitement build. As we find our dating groove, we'll make our dates more elaborate.
4. We're going on "progress dates."
My wife loves the sense of accomplishment she gets from tracking progress. But what really excites her is accomplishing two things at once. She shared with me some of her physical goals for 2016, so I've decided to plan dates to the park where we can ride bikes together, play tennis, or hike and then settle into a good conversation over lunch at the picnic table. Check and check.
5. We're playing the three-question game.
We don't want to waste our time, money and energy going on a date but growing nowhere. We're paying to be out with each other, so we need to make the best of it and encourage conversation and learning!
We've made an effort to put away our stinkin' phones and get in each other's heads. Holly and I have begun asking each other three questions during dates. Our only rule is that we both have to answer them. Some ideas: "What are three things you appreciated about me this week?" "What is one small adjustment I can make in my parenting and why?" Or, "Where is one place you see a gap between what I say I value and what I actually do?"
This has led to meaningful conversation and built trust. We've felt connected, heard and understood after dates like this.
Valentine's Day is just one day, but let's resolve to keep our love alive all year long. Chasing our spouses and dating them like we still have to catch them is one of the best things we can do for our marriages. Our spouses are worth the chase. They need to know that we would choose them all over again. Here's to a year of happy pursuit!