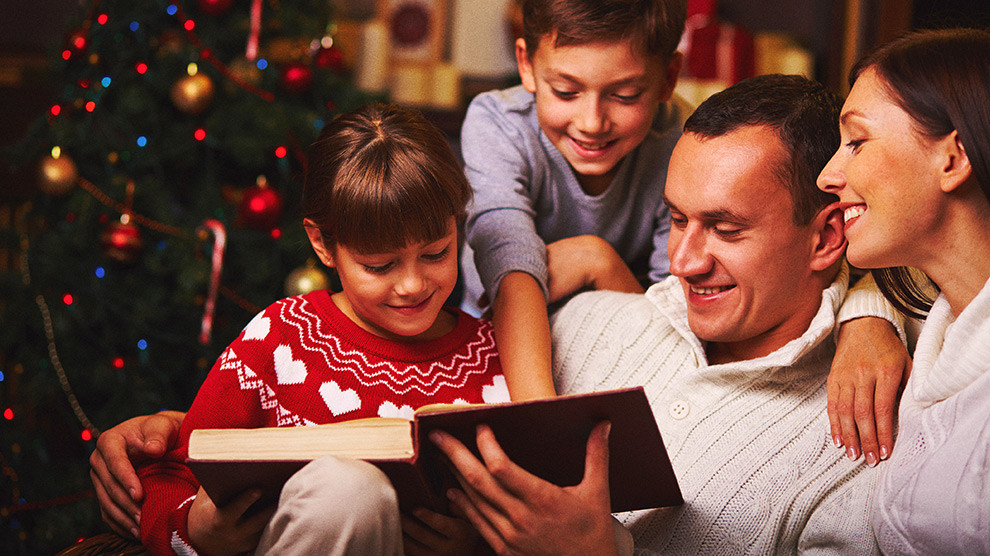 It's December, which means Andy Williams is once again serenading frenzied shoppers through mall speaker systems across America: "It's the most wonderful time of the year!"
Cue the record scratch. Wonderful?
Well, Christmas should be the most wonderful time of the year. But often, instead of celebrating what matters, you get caught up in our culture's consumerist Christmas mindset. And that stresses you out long after you've left the mall. Then you wake up in January with a holiday spending hangover. Yuck.
Friends, it doesn't have to be this way.
You can have a Christmas that's as calm and bright as the night Jesus was born. The key is turning the focus on Him while keeping less spiritual traditions in check. We're not suggesting you be a Scrooge and box up the stockings and tinsel for good. It's okay to have fun! You just need the courage to step away from the junk.
Related: Give the Gift of Hope this Christmas. Order Financial Peace University Now!
It's tough to go against the grain. But refocusing the season on Christ can really make Christmas the most wonderful time of the year. How can you shift your perspective? Read on for some ways to bring Jesus into your Christmas traditions.
1. Celebrate Jesus' Birthday
Instead of a pie at Christmas dinner, bake a birthday cake and let the kids decorate it. Then round out your meal by singing "Happy Birthday" to Jesus. Just don't try sticking a few thousand candles on top.
2. Read or Watch The Best Christmas Pageant Ever
This '70s children's classic by Barbara Robinson (made into a TV movie in 1983) is substantial enough to be a favorite of adults too. It reminds us that Christmas is the perfect opportunity to love the unlovable and to share the story of Christ's birth with them. You may have something to teach, but you'll probably learn a thing or two about love and acceptance as well. So snuggle up with some cocoa by a warm fire and enjoy this story as a family.
3. Tame the Gift Monster by Instituting a Three-Gift Rule
If we aren't careful, kids can begin to see Christmas as an occasion for tearing into a pile of gifts. To quash any budding sense of materialism, buy everyone in your family three gifts apiece to mirror the three gifts the Magi brought to Jesus. If it was good enough for the King of kings, it's good enough for your little princess. Then pull last year's gifts from the bottom of the toy pile and donate them to charity. Contentment? Check. Generosity? Check. A bank account with money in it? Check.
Related: Help Your Kids Discover the Gift of Contentment
4. Give Gifts to Jesus
Speaking of generosity, what better way to honor Christ than to be His hands and feet for others? Buy some chickens for a hungry family through Compassion International's gift catalog. Help your kids save their money to contribute to a special family offering at church. Tip your waitress a few hundred dollars on Christmas Eve. Each time you show Christ's love, write it down and put the paper in a gift box under the tree. On Christmas morning, open it up and read through each gift for Christ.
5. Remember the Greatest Gift of All
Start Christmas morning by reading the gospel accounts of the Christmas story and saying a prayer of thanksgiving to God for the greatest gift of all—salvation through Christ. If you have children, carry the message home by placing a baby doll on a bed of straw in a basket. Then put the basket under your Christmas tree along with the other gifts.
Ready to start some new traditions with your family this Christmas season? Try one or two of the suggestions above, or let us know what you already do to keep Christ at the center of this most wonderful time of year. Merry Christmas!