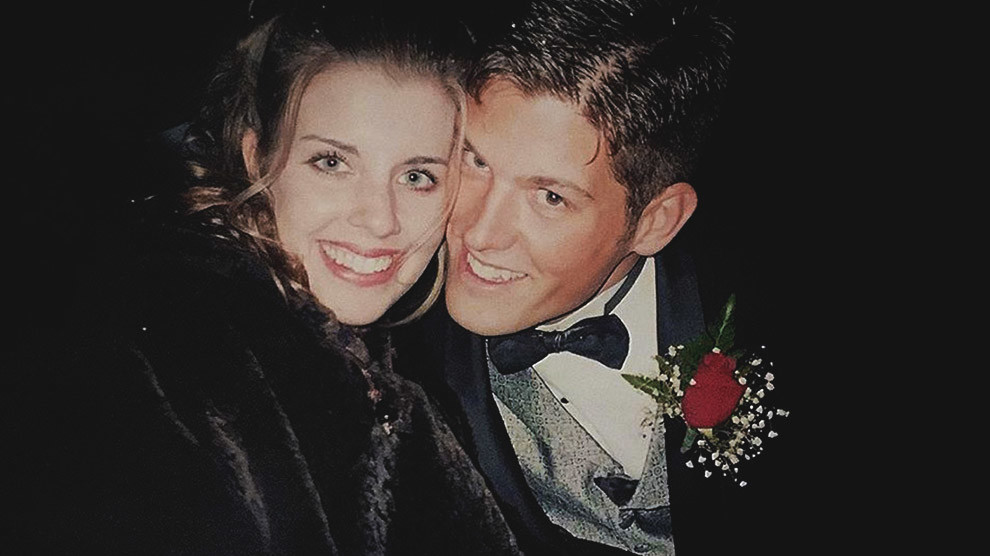 My wife Holly and I were married 17 years ago, just 12 days before Y2K—you know, so we could make sure we tied the knot before the world ended. Ha! We were also married long before the age of Pinterest-perfect details and cute wedding hashtags, like #HereComeTheBrowns, #BrownDownTheAisle, #BrownsBigDay, #LittleBrownChapel, #ChrisAndHolly4Eva, #FinallyFoundABrown, #TheBlessedBrowns, #BlessedToBeTheBrowns or #BrownsTakeCharlotte. Judging by those hashtags, it was probably a good thing we missed the Instagram boat!
All joking aside, though: Because we married so young—I was 22, Holly was 19—our wedding was the first major life event we shared. And I'll tell you, we learned a lot from that experience! If you're getting married soon, I think the lessons we learned could benefit you, too.
Here are five pieces of wedding wisdom for you as you prepare for your own big day. I pray that they bless you and your new spouse as you begin your married life together.
1. Do your wedding your way.
"A wedding isn't a competition, and the expense isn't a measure of love."
Weddings have become full-on productions: The Knot reports the average wedding cost in 2016 to be more than $35,000! That's some people's annual salaries, y'all! The bride and groom can feel pressured to plan their wedding with the goal of impressing their guests or outdoing their newlywed friends—they may even think a grander wedding implies stronger love.
But guys, here's the truth: A wedding isn't a competition, and the expense isn't a measure of love. It's a ceremony honoring one of life's most profound commitments and a symbol of Christ's love for the church.
Holly and I had—and still have!—plenty of love, but our wedding was simple and low-budget: We borrowed Holly's dress and accessories, served no alcohol or sit-down meals, and drove instead of flew to our honeymoon destination. Rather than starting our marriage in debt, we began that season with extra cash—and the opportunity to dream about and plan for our future.
So keep your guest list at a number you can reasonably afford. Stick to your budget. Say no to the things you can't afford or don't want, even if everyone else says you need them.
2. Keep wedding-themed home decor to a minimum.
Have you ever been to a garage sale and seen a box full of wedding-themed throw pillows, picture frames or artwork? Yeah, most of us have. The truth is, many people receive these as bridal shower gifts, or they purchase the items themselves in all the wedding excitement.
A wedding is kind of like Christmas: It feels festive and fun to decorate for it in the season, but it gets old soon. Your style will change, and you'll grow tired of the Just Married artwork hanging over your mantle when you've been married for five years.
So take it from me, and don't spend a lot of money on that stuff. Order a few special wedding photos to frame, a nice album if that's your thing, or maybe a special framed print with meaningful Scripture used during your ceremony, but don't go overboard.
3. Relax!
Too many couples are so worried over something going wrong at their wedding that they can't even enjoy it. Listen: The day will go by fast.You'll reach the end of it and wonder how it could already be over. So slow down, embrace the few slipups that are bound to happen, and roll with the punches.
"Be real, and don't worry about imperfection."
That doesn't mean you forget to be a good host. Being a good host to your guests is important! But good hosts are friendly, flexible and fun. Just remember this: Your wedding is 50% ceremony, 50% party and 0% performance. Be real, and don't worry about imperfection.
4. Set expectations about your wedding night.
I realize this might be awkward, but we're all adults, and it needs to be said: Talk to your soon-to-be spouse about each of your expectations for your wedding night. Really! You don't want to arrive at your hotel after the reception and be on two different pages. It can happen.
Many people don't realize how exhausting the wedding day can be. You're ushered from one activity to the next, you've been riding a wave of stress and emotion, you might not have slept well the night before, or you may have been too busy socializing to eat at your reception. There's a good chance you both might feel drained and starved by the time you leave the reception.
So communicate openly about that night long before it approaches. Talk about your expectations. It's much easier to make a plan ahead of time than to be disappointed on one of the happiest days of your life.
5. Dream Together on Your Honeymoon.
Your honeymoon should be fun—pure, joyful, stress-free fun. But you know what? I think it also serves a different purpose: It's your first opportunity as a married couple to have intentional conversations about your dreams and goals for the future, to create a plan to work toward together.
So go ahead and share your dreams with each other. Think about where you want to be and what you want to be doing in 5, 10 and even 50 years. Where do you feel God calling you? How do you see yourselves reaching that place? Shared goals and dreams foster teamwork and create a spirit of unity that will strengthen your new bond as husband and wife.
As your big day approaches, may you take this wedding advice into consideration to begin your marriage well. Congratulations on your wedding—but most of all, congratulations on this awesome new lifelong adventure you're about to embark on!