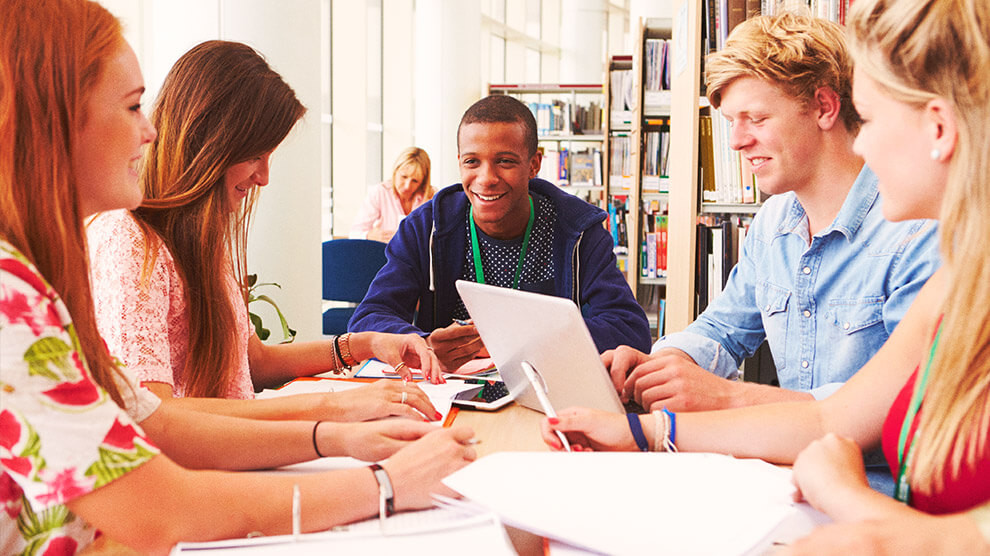 As graduation season approaches, thousands of high school seniors will soon be college freshmen—and taking one step closer to becoming independent adults. If you have one at home, you're probably cheering and crying at the same time.
Even if you're okay letting Junior leave the nest, there's another question to think about: Is Junior ready for the real world? Whether you think your teen is ready or not, a few extra pieces of good advice never hurt anyone.
Pastor, youth expert, and Ramsey Personality Anthony ONeal has some tips to help your teen navigate the bumpy roads of college. They may endure a few bruises along the way, but if they take Anthony's advice, they should come out the other side relatively unharmed.
Related: Looking for something to give the graduate in your life? Save now on our gifts for graduates!
Ready to know how you can prepare your teen? Read on for Anthony's advice.
1. Have a written plan.
Recent high school grads are full of big dreams for the future. But if they're not intentional about getting there, dreams might always remain dreams. To make them reality, they need a plan.
That means coming up with a list of shorter-term, achievable goals that will get them where they want to go. Then they'll need to budget their money every month. The key is making sure their budget matches their plan. In other words, their budget will be smaller as their goals are smaller. As they begin to make more money and earn greater responsibility, their goals—and budget—will grow in size and scope too.
2. Avoid debt.
When it comes to student loans and credit cards, just say no. College students are hit hard with offers of debt. They may not even think twice about taking out a student loan, since those are considered "normal." But graduating college with thousands in student loan debt has become "normal" too, and who wants that?
Your teen will surely receive more than one offer of a free T-shirt or pizza if they fill out a credit card application on campus—a common and effective tactic to lure naïve college students into a life of credit card debt. Talk with them about that before they head off to school. No burger or burrito is worth a lifetime of debt.
3. Make smart choices.
This one is simple but so important: Take college seriously. That means encouraging your teen to choose their degree wisely. Select something that will actually translate to a good job when they graduate—and something with an average salary that makes sense for the amount they're paying in tuition.
And here's another smart choice: Be responsible with social media postings. These days, employers can tell a lot about a candidate by their social media posts, and they will look! So make sure your kids understand that if they wouldn't be comfortable with Grandma or a future boss seeing it, they shouldn't post it.
4. Run with those who challenge you.
Businessman and speaker Jim Rohn has said: "You are the average of the five people you spend the most time with." So encourage your teens to choose their friends wisely. The best ones will hold them accountable to the written plan and budget they've created, and they'll take their own college years seriously too. Now that's a good influence.
5. Consider alternatives to traditional college.
Is a four-year university out of the question? There's nothing wrong with going a non-traditional route: community college, trade school, or the military.
The first two options can get you an associate's degree, a certificate, or a license at a fraction of the cost of a bachelor's degree. If students can work for 10 hours weekly while enrolled in one of these programs, they can graduate debt free! Often, these grads make as much or more as those coming out of traditional four-year programs. And with no loan debt, they have a huge head start on life.

The military option can also help students afford school in several different ways, from partial tuition assistance to full coverage of all tuition and fees. There are lots of factors involved, but it might be worth checking out!
The choices your teens make now will determine the caliber of their future. As their parents, God has uniquely positioned you to guide them on this path! It's your job to make sure they take it seriously.
Want to listen to the rest of what Anthony has to say? Check out the April 25 episode of Chris Brown's True Stewardship!