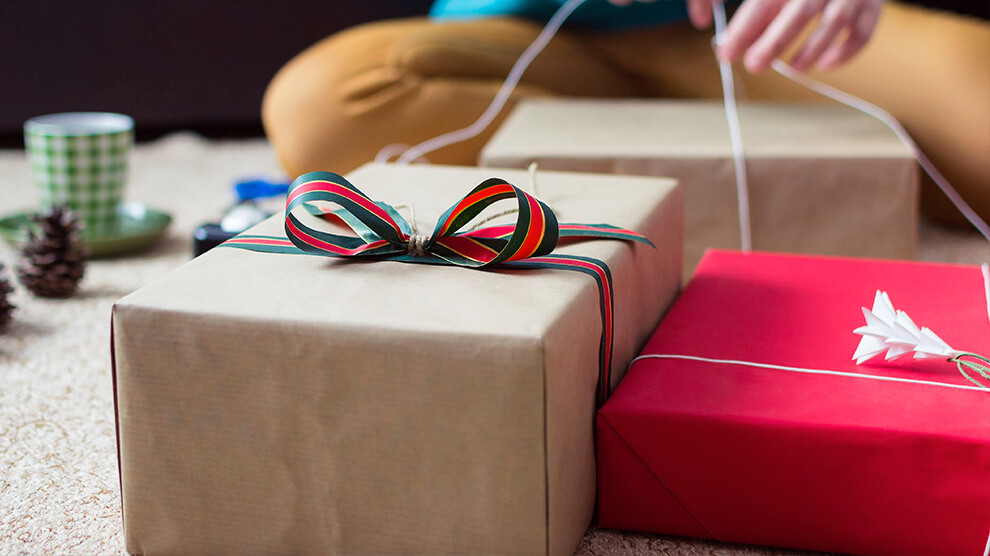 You're in the car heading out to the big Black Friday sales when it really hits you. All the crowds. All the lines. All the money. You're heading into the teeth of an annual perfect storm.
Shopping on the day after Thanksgiving can be a lot of fun for a lot of people, but it's also become incredibly commercial. Even the great savings you'll find can't hide the fact that it takes some of the luster off the more personal side of Christmas giving.
Now, we're not encouraging you to ditch Black Friday. And we certainly want you to save as much as you can when you do take on the whole Christmas shopping challenge. But if you're wondering how to make your gift-giving feel a little more personal this year, we've got some ideas.
Related: Learn How to Manage Your Money Wisely This Holiday Season. Order Financial Peace University Today.
In fact, we have five tips to help you personalize some of your holiday gifts this year.
1. Get crafty with the tags.
Even if you buy your presents at the local mall, you don't have to settle for the same old "To: You" and "From: Me" gift tags. Spice them up with some handmade cards. Even better: Instead of using tags, use an envelope with a short note inside. Use the power of words to share what makes the gift getter so special to you as the gift giver.
2. Craft your Christmas.
Making your own presents doesn't just add a personal touch. In many cases, it can actually save you money. Of course, you don't have to come up with anything fancy. You just need to invest a little time and a whole lot of heart. Plus, online sites like Pinterest are golden when it comes to finding crafty ideas for Christmas. Keep those homemade gifts in mind and look out for materials as you navigate the sale aisles.
3. Tell a story.
We all love a good story, and Christmas lets us share memories with our favorite people. So why not add a little something special by making those memories part of your giving? For example, buy a simple scrapbook that you can fill with photos from all the good times you've shared. If you can't invest that kind of time, you can probably find a kiosk at the mall or a photography shop that will create a special calendar or coffee mug for you. Again, online resources can take you through the process step by step.
4. Play your cards right.
You might be tempted to think gift cards are an easy way out, but that's really not the case. They actually can show that you put time and thought into getting something that uniquely fits the people on your list. For a fun twist, get a basket and fill it with gift cards. And don't just think about favorite restaurants. Include cards for places like bookstores, department stores and movie theaters. And you don't even have to fight the crowds. Most grocery stores sell all kinds of gift cards.
5. Give your time.
What's one task each person on your list hates more than anything else? Well, make them a coupon they can redeem to get out of that chore a few times during the year. You also could make coupons for date nights or just a few hours of alone time. Keep an eye out for a favorite DVD and pair it with popcorn, candy and hot chocolate for the perfect date-night gift. The possibilities are endless because people often appreciate the free gift of time even more than something you paid good money to buy.
Christmas is a season of giving, and gifts come in all shapes and sizes. Whatever gifts you share with those on your list, make sure they come from the heart. That's the best personal touch of all.