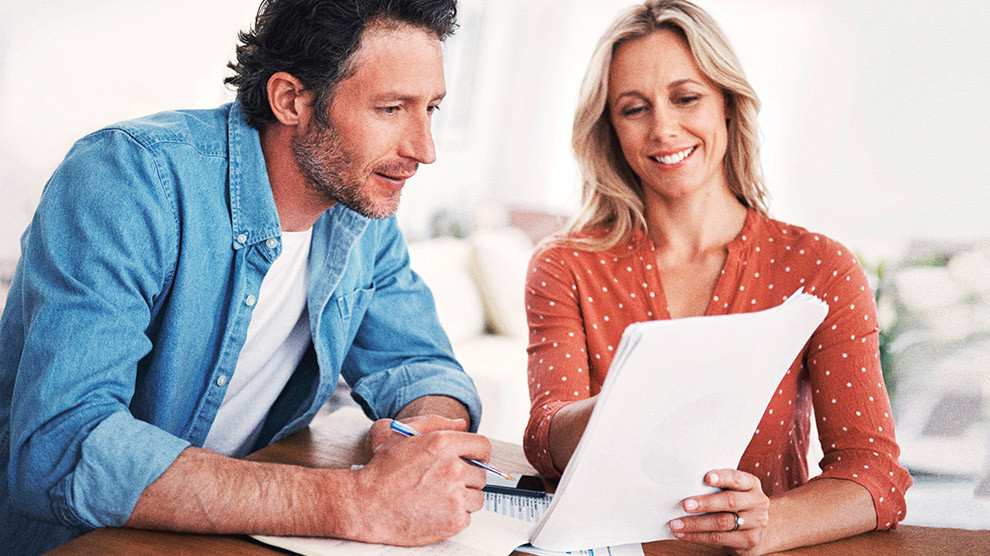 It's tax time again! If you're a money Nerd, you're excited to start crunching the numbers. But if you're a Free Spirit . . . bungee-jumping off a 100-foot bridge probably sounds more relaxing than filing taxes.
Either way, we could all use a little help keeping things simple during tax season.
We've got you covered. These five steps will help you file your taxes in no time. We'll even show you how to set up a simple system that makes filing your taxes a breeze. It's a win-win!
Step 1: Gather Documents
You need your documentation—but not every single piece of paper with a number on it. You just need the essentials. These documents usually arrive by mail soon after January 31:
W-2s
1099s
Mortgage interest statements
Investment income statements
If you plan on itemizing deductions, you'll need proof to back up your claims. This may include receipts from your childcare provider or any charities you've donated to in the past year. Some college expenses are also tax-deductible, so hold on to those documents as well.
If something is missing or you can't find what you need, you can always request replacement copies.
Step 2: Sort the Stacks
Now that you've piled up your paperwork, let's get organized! Separate your documents into two simple categories: income and deductions.
W-2s, 1099s and investment statements fall under income.
Mortgage interest forms, property tax statements, charitable giving receipts and student loan interest are all potential deductions.
Divide the documents for each category into separate folders so nothing gets confused. If you really want to get crazy, create folders for this year's taxes so you'll have a place to put receipts and statements as they trickle in.
Step 3: Track Down Stragglers
April 18 has a way of sneaking up on us. That's why it's important to keep your eye on the calendar to make sure you have everything you need to file successfully . . . and on time!
Keep an eye out for those tax documents. If you haven't received everything in the mail by the first week of February, reach out to the necessary people to get replacement copies. You want these in plenty of time to meet the filing deadline.
Step 4: Choose Your Path
Now that all your ducks are in a row, you're ready to file. But you've got a decision to make first: Will you go it alone or hire a pro to see you through?
If you only have your W-2s and no complicated deductions, self-filing may be a good choice. But if you have multiple income sources or you are considering itemizing deductions, a tax professional can help you make sense of your options.
Related: Looking for a tax professional? Let us put you in touch with an expert who has earned Dave's seal of trust. Schedule an appointment with an ELP today!
Step 5: Say Buh-Bye to Another Tax Year
With your taxes filed, you can watch the April 18 deadline come and go. Sayonara, taxes! Just remember to hang on to this year's documents for seven years.
And now, with your new system in place, you'll be ready to file early when tax season rolls around again!
Make This Your Best Tax Season Yet
Do you want to simplify your life and steward your money well this tax season? Our nationwide network of tax Endorsed Local Providers (ELPs) can help. Each ELP has passed our extensive approval process, so you know you'll be working with the best in your area. Tax day will be here before you know it—find a tax pro you can trust today!