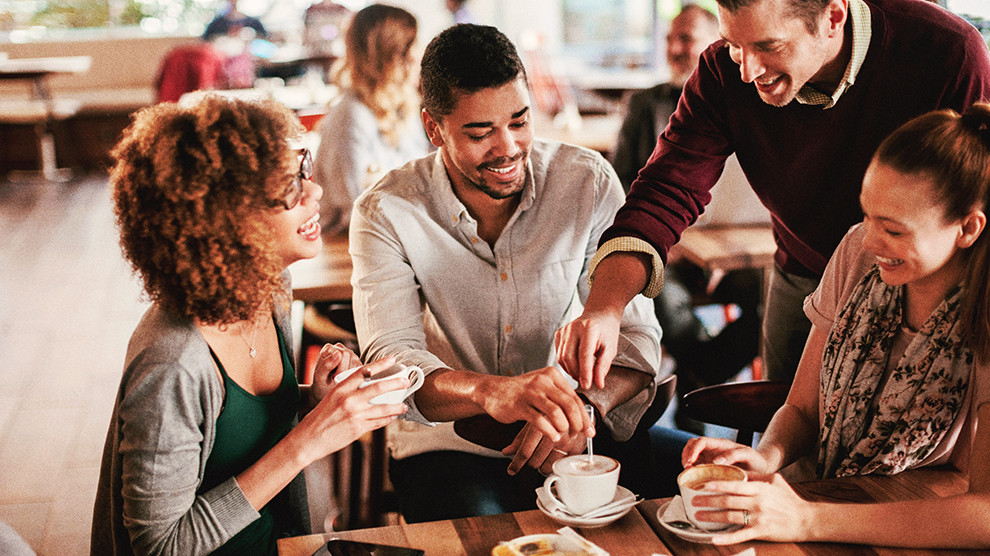 If you're married, you would most likely say your spouse is your best friend. They make you laugh harder than anyone else . . . and they're the first person you want to talk to after a hard day. You know each other's little quirks and habits—and lean on each other in tough times.
While it's great to have a strong friendship within your marriage, it's important to recognize your spouse can't be your sole source of community.
And while it's great to have friends in every season of life, you need to make sure you're actively engaged in community with other married couples. That doesn't mean you can't hang out with your single friends or you should treat them differently because they're unmarried.
But there are some pretty great benefits that result from bonding and growing with other married believers. Here are four ways having couple friends can help make you, your spouse, and your marriage stronger.
1. Married friends give you a chance to double-date.
Double dates aren't just for high schoolers. Having married friends gives you a chance to break up your usual date-night routine, dress up, and go have a carefree night out. You aren't likely to bring up the bills, daycare or household chores; you and your spouse are just having fun with another couple. These dates also give you a chance to see your spouse through the eyes of others. Watching how your husband or wife interacts with other people can remind you why you fell in love in the first place. It can also remind you to be grateful for the relationship you have.
2. Married friends walk with you through marital bliss—and struggles.
Going out with your couple friends is fun, but there's more to these relationships than going out to dinner together. Other married couples can serve as a great source of wisdom when the road of marital bliss gets a little bumpy. They can walk with you through the hardest seasons, empathizing with you as you and your spouse work through some of the harder parts of marriage. These relationships can embody the heart of Hebrews 10:24–25 (ESV), which says, "And let us consider how to stir up one another to love and good works, not neglecting to meet together, as is the habit of some, but encouraging one another, and all the more as you see the Day drawing near."
3. Married friends view you as a team.
No, this doesn't mean your married friends only see you as one half of a whole. But it does mean they understand that when you chose to marry your spouse, the two of you became one (Mark 10:8). And when you and your spouse decide to engage in community with other married couples, you get the chance to grow together in a friendship outside of yourselves. While your spouse may be able to speak into your other friendships from a distance, this gives you both a chance to experience each other in the context of shared community.
4. Married friends hold you accountable in your marriage.
Proverbs 27:17 (NIV) says, "As iron sharpens iron, so one person sharpens another." Your married friends can sharpen you as a couple by identifying ways you can improve and grow in your relationship with your spouse. Sometimes we're blind to the ways we treat our significant other. Or we fall into a habit that may seem harmless to us now, but could lead to some damaging consequences down the road. Allowing another married couple to speak into your marriage can save you from heartache and help you grow as individuals and as a team.
Marriage is hard. But investing in friendships with other Christian couples will help you grow not only as an individual in Christ, but also in your role as a husband or wife. That doesn't mean you should dump your single friends. But don't underestimate the power of engaging in community with others who are in the same season of life.