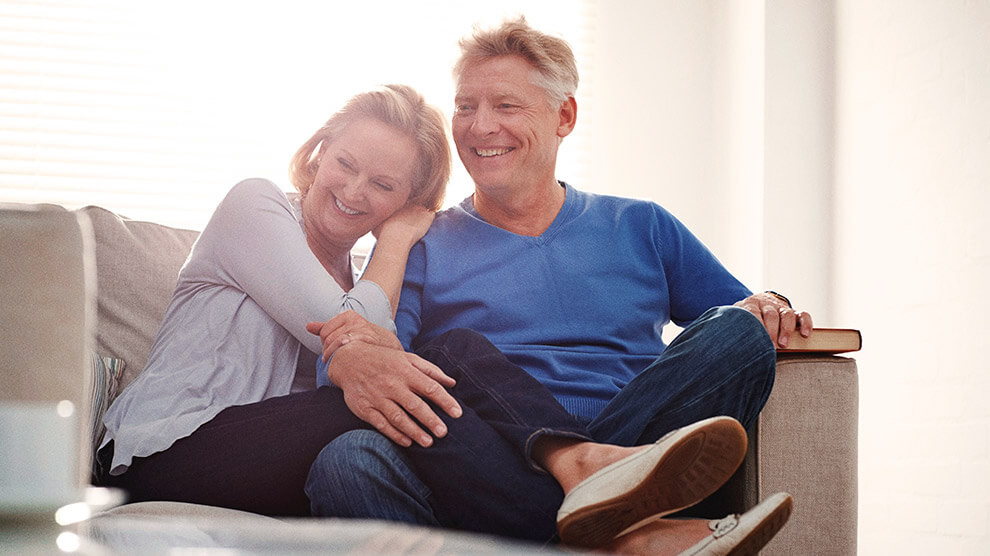 Marriage is the most sacred relationship two people can have with each other. It's a reflection of Christ's relationship with the church—and that's a beautiful thing.
But the Bible never promised us marriage would be easy. In fact, when Paul wrote to the church in Corinth, he said: "Those who marry will face many troubles in this life" (1 Corinthians 7:28 NIV). He wasn't telling people not to get married . . . or even suggesting that marriage is bad or wrong. Many people sense God calling them to marriage, and in that case, it's good and right. But Paul wanted to caution people to enter into marriage wisely because it presents some big challenges.
When you're trying to balance work, family, a long to-do list, and shrinking free time, it can become all too easy to let your relationship with your spouse fall to the wayside. That's why it's so important to make it one of your top priorities.
One way you can do that is by intentionally scheduling time on Sunday evenings to ask each other these four questions. While it's nice to sit and talk without an agenda, talking through these questions will help you better understand what you can do to serve your spouse throughout the next week.
1. How did you feel loved last week?
Maybe you felt most loved last week when your husband unloaded the dishwasher before you got home. That's great—unless he thinks you felt most loved when he bought you flowers. It's important to be on the same page about your love languages, and having specific examples to share with your spouse (especially if it includes things they already do) will only help your relationship grow and mature.
2. What does your schedule look like this week?
This is a practical one, right? It's harder to get frustrated or feel disconnected with your spouse when you know what their schedule looks like. Knowing your husband or wife's calendar can also help you schedule some activities together, like date nights or Bible reading time.
3. What would make you feel most loved and encouraged this week?
If you have a hard week coming up at work and know you could benefit from some extra quality time with your wife when you get home . . . tell her! We're all a little guilty of thinking our spouse can read our mind and know exactly what we need. Even if you've been married for years, it's still important to communicate these things because it sets you both up for success.
4. How can I be praying for you this week?
Ecclesiastes 4:9–12 says two are better than one. But it also tells us a cord of three strands is not quickly broken. Your marriage is made up of you, your spouse . . . and Christ. And in order to keep Him involved in your marriage, you have to communicate with Him. Praying for your spouse is powerful. Your husband or wife will feel infinitely more encouraged—and loved—if they know you're praying for them as they go throughout their week.
Creating space to close out one week and prepare for the next as a team will radically transform your marriage and your relationship with God. But you have to make it a priority, and you have to pay attention to what your spouse says they need from you.
Are you ready to give it a go? Try this weekly check-in for at least a month. That's just four Sundays. Clear out your schedules and make it a priority to spend the next four Sunday evenings together and you'll see just how much this sweet, intentional time impacts your relationship with your spouse.