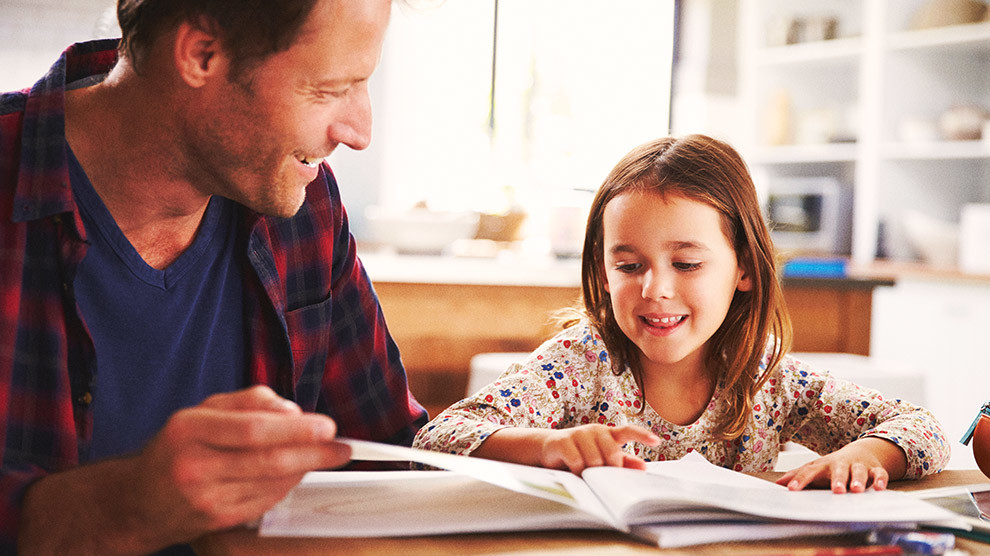 We all need road maps to tell us where we've been, where we are, and where we're going. They help us stay the course and keep us from losing our way. But that's not just true on road trips! Road maps are also useful in our personal lives, in our careers, and especially in our families.
In any family, the best road map is a family constitution. It defines goals and values, recognizes dysfunctions, and supports your family's relationships. At its core, a family constitution clearly spells out who and what your family is—and isn't—by setting up boundaries and a foundation.
Related: Now is the Time to Make a Plan for Your Year. Start 2016 off Right—Order Financial Peace University Today!
If you're part of a family, you need a constitution. (Yep, that means everyone.) And the new year, with its focus on setting goals and living with intention, is a great time to create one!
So where should you start? Here are four steps to creating—and maintaining—a family constitution of your own. So gather your spouse and your kids, sit down one evening around the kitchen table, and get ready to build a family legacy focused on more intention and direction than you ever realized was possible.
1. Create a family mission statement
Your family's constitution should begin with a personalized mission statement. What are your family's skills, values, dreams and abilities? Take the time to consider all of these things that your family shares collectively. Then use them to uncover your family's purpose. Why did God put your family in this place at this time?
Write down your mission. It doesn't have to be elaborate. It can be just one or two sentences, really. In fact, your entire constitution doesn't need to be some long, overly detailed list of rules. Challenge yourself to keep the entire thing to one page. The simpler it is, the easier it'll be to actually incorporate into your lives.
2. Tailor your constitution to your family
A quick search online will yield lots of family constitution templates. But there's no one-size-fits-all solution to this important document. Your family is unique, so your constitution should be too.
For example, is yours a family of faith? Then make that the cornerstone of your constitution and build everything else around that. You can use templates to get your own creative juices flowing, but try to avoid forcing your family's story into someone else's mold.
3. Live it out every day
Once you've drafted a constitution that everyone can agree on, you're not quite finished. The hard—and most important!—part is putting your constitution into action. If you wrote your constitution to truly reflect who you are as a family (and not just a fairy-tale version of yourselves), then your lives need to reflect what it says. If you have kids, this is especially important! Your kids are watching you, and you want to be doing what you're saying.
4. Form a family council to update and enforce it
As time goes on, families and their individual members grow and change. That's totally understandable and healthy! So if some part of your constitution really isn't working anymore, or if one of your family members is beginning to stray from the values outlined, you need to revisit it.
That's why it's a great idea to form a family council to regularly update and enforce your constitution. Create a schedule of regular family meetings for this sole purpose, and stick with it! As your family grows with more kids or grandkids, your meetings will look a little different. (And they'll probably get a whole lot more interesting!) But it's important that the entire family has a voice and a vote.
When it comes to having a plan, the Bible is clear. "Where there is no vision, the people perish" (Proverbs 29:18 KJV). So give your family a vision for the future and a purpose by writing your own constitution. You'll not only not perish, but you'll create a road map for living the life God has for your nearest and dearest. And, really, that's the best way to live, isn't it?