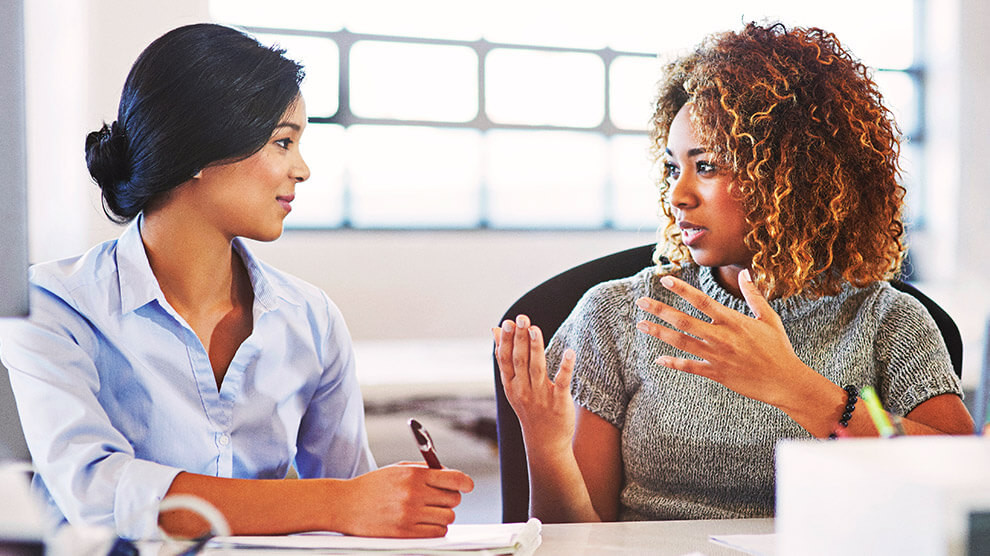 We don't live in a Christian culture. And unless you work for a Christian company, you probably get reminded of that every Monday morning when you walk into the office. Even if you're smack-dab in the middle of the Bible Belt, navigating your faith at work can be tricky.
But just because it's tough doesn't mean you should leave your faith at the front door. At the same time, it doesn't mean you have to swing so far to the opposite side that you're preaching at everyone in the break room. Neither of those options is very good!
The good news is that there are some really clear ways to show the people around you what you believe based on how you act, not what you say. And it doesn't matter if you work as a lawyer, an accountant, or a middle school teacher. If you do these three things, you can model your faith loud and clear—no matter where you work.
1. Remember that work is worship.
Colossians 3:23 (ESV) says, "Whatever you do, work heartily, as for the Lord and not for men." That doesn't mean you shouldn't respect the authority of your bosses because they're human beings. What it means is that you aren't working just to make a profit or climb the corporate ladder. Instead, your work is an act of worship. Have you ever thought about it that way? When you start to operate through that lens, you are going to work harder, more efficiently, and with a much better attitude than the people who are just counting down the hours until the weekend.
2. Be hopeful and optimistic.
It's easy to turn on the news and get lost in the negativity. After all, the media clings to fear like a child clings to their mother. But guess what, folks? We know how the story ends. If we really believe that Jesus is coming back, we have a responsibility to be hopeful and optimistic—even in the face of some of the scary world events out there. But if we walk around in fear, what does that say about our God? If we get caught up in the frenzy, we don't look any different than non-believers. Keep your eyes fixed on the eternal hope and people will take notice.
3. Invest in the people around you.
It's easy to clock in and clock out without thinking about the people around you. But Jesus made it very clear that one of the greatest things we can do with our time is to love others. In fact, He said in John 13:34–35 that everyone will know we are His followers by how we love. So make a point to ask your coworkers about their weekends and to invite them out for coffee or lunch. Get to know them and their families. And if you say you're going to pray for them when they are struggling, actually do it—and then follow up to check on how things are going.
If you do all three of these things, you're going to stand out like a sore thumb! You won't get attention because you're making a scene. But you'll speak volumes to those around you with your work ethic, attitude, and concern for the people who share 40 hours a week with you. And when they start asking questions, you'll be in a great position to share your faith.
But it all starts with leading by example.