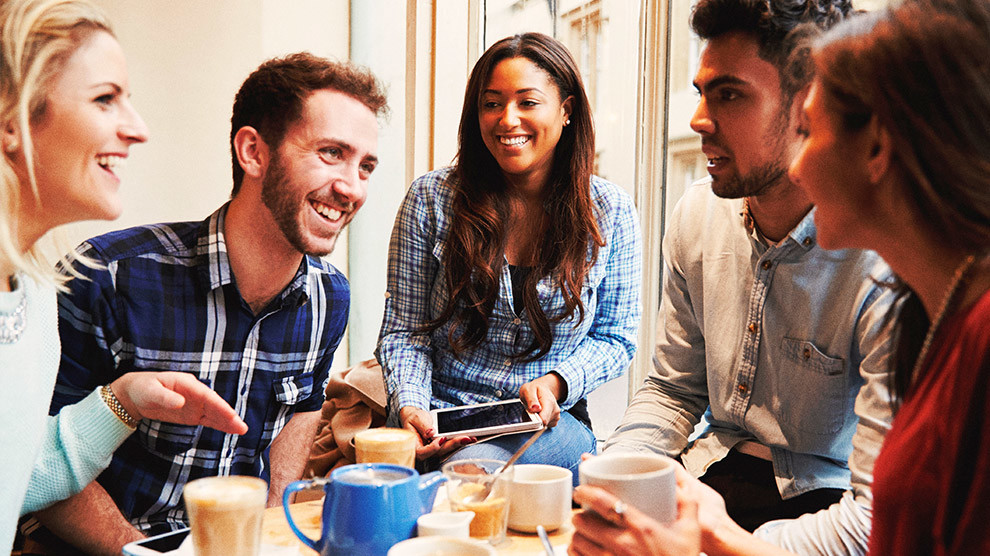 Community.
It's what restores us when we get together with close friends after a rough day.
Or why your church probably encourages everyone to join a small group.
Or the reason so many recovery programs involve group therapy.
Community is life-giving, and we all need it—especially in our faith walk and in our financial lives.
Related: Join the millions of people who have changed their futures forever with Financial Peace University—order now!
Yes, you think. Of course community is important to our faith. That makes sense. But talking about money in a group? Now that might make your stomach flip-flop. It's taboo, right?
Well, yes, it often is. But it shouldn't be! Here's the thing: When we stop being secretive about our money and start sharing our struggles and successes with people we trust, our whole experience changes.
What's so great about being in community when it comes to our money? Join our little community of readers below and find out.
1. It's Inspiring
Being around others who've been where you are—and who've come out on the other side—is encouraging! It motivates you to persevere in your own finances with more intensity than you ever thought possible. And the opposite is true too: Seeing others struggling like you once did cultivates gratitude for everything you now have. And that's a blessing to you.
The Bible teaches us to encourage one another:
"And let us consider how we may spur one another on toward love and good deeds, not giving up meeting together, as some are in the habit of doing, but encouraging one another" (Hebrews 10:24–25 NIV).
2. It's a Source of Practical Advice
In community, someone else is bound to ask a question you never thought (or were too embarrassed) to ask. And it's a great way to share ideas and tips with others! We all have something to offer regardless of where we are on our financial journey, and none of us is an expert. We can all learn something new!
3. It Offers Accountability
Maybe one of the greatest benefits of living your financial life in community is the accountability it provides. When you think of accountability, you might imagine a critical Debbie Downer draining all the fun out of life. But you'd be wrong. True accountability comes from people who've been where you are and who are on the same journey as you. They walk alongside you on your journey and love you through it all.
Sure, they keep you on track and challenge you. They ask whether you've made your budget, if you're paying for purchases with cash, and how much debt you plan to pay off next month. This side of accountability requires you to admit your mistakes and be honest about the state of your financial journey (though you certainly don't have to reveal every last detail).
When you do that, you get to experience the other side of accountability.
That's when the same people who've been keeping you on track get to celebrate your successes and milestones with you! That's something you can only get when you become vulnerable enough to create a healthy environment of encouragement and accountability—for you and those in your group.
Keeping to ourselves when it comes to money struggles holds us back from reaching our full potential. Whether we're on the winning or not-yet-winning end with money, sharing our story can help us change our own lives and the lives of others.
In Financial Peace University classes, you'll find people in all stages of their financial journey. It's those differences that make a community rich in experience and ripe for true money change.