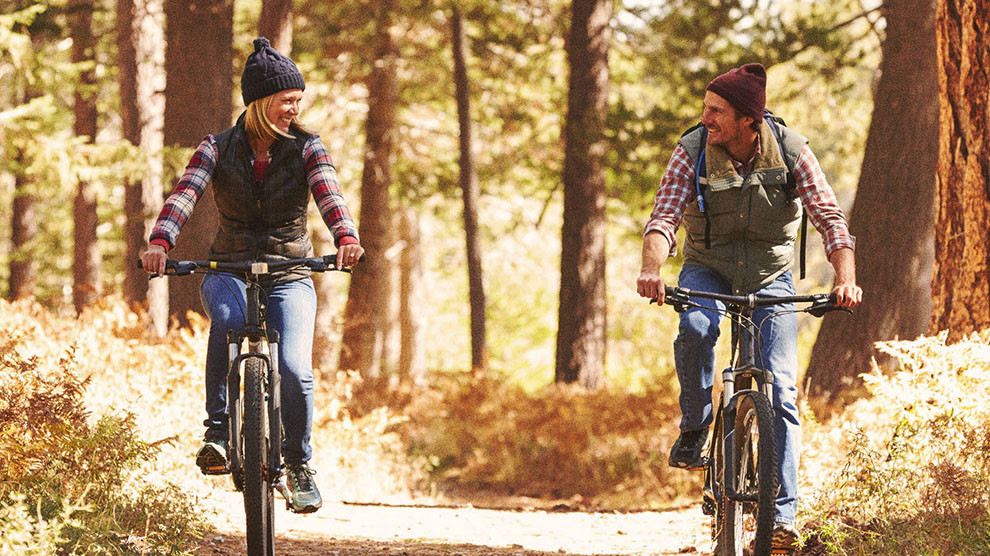 God decided 17 years ago to bless me way more than I ever deserved when He somehow helped me convince my wife, Holly, to marry me.
Seriously, I couldn't have asked for a better wife for myself and mom to our kids. Now, I don't want to paint a false picture of perfection (because Holly and I are definitely both works in progress!), but she's a godly, loving woman. And if I'm being honest, she's really the better half of our relationship.
One of the great things about Holly is that she's learned over the years how to serve me so that I feel loved. Here's the thing: Men typically feel more pressure to provide for their family, whether they're the breadwinner or not. God created us to want to do that. But the strong desire to provide can put a lot of stress on us. Holly's become an expert at serving me well by supporting me and lightening that load.
If your husband's anything like me, he probably needs you to support him in similar ways. Here are three ways wives can serve their husbands that come straight from my own experience with Holly. I pray they're just as much a blessing to your husband as they've been to me!
1. Help him reach his goals.
Men have plenty of coaches, mentors and critics in their lives. They need their wife to be their greatest cheerleader. So whether your husband's working toward physical, spiritual or professional goals, compliment what he's doing right instead of pointing out what he's doing wrong. Even the smallest achievements are worth celebrating.
And wherever he is on his journey, let him know you're proud of him! See him as a gift God has entrusted to you, not someone you're entitled to have.
Men have plenty of coaches, mentors and critics in their lives. They need their wife to be their greatest cheerleader.
2. Handle it.
Take care of the little annoyances in life you might be tempted to ask your husband to deal with. Handle the spider in the shower. Handle the leaking washing machine or the clogged toilet—call a plumber if you need to.
Sometimes, handling things you would normally pass off to your husband tells him you recognize the weight he's carrying on his shoulders. It says you're okay taking a little bit of that pressure off. What a gift that is to him!
3. Pursue recreation with him.
Related: 5 Ways to Keep Marriage From Ending Your Dating Life
Recreation is important to us guys. No matter how old we get, we love to have fun. So don't discount the importance of friendship and play. If you love exercise, work out together—hike, bike, visit the gym, go rock climbing, or sign up for an intermural sports league. Holly and I love to do things together that help us stay in shape: tennis, basketball, weight lifting and running.
Or take up a hobby together. Sign up for a class to learn something new, and enjoy the adventure! Maybe ceramics (you know, recreating that classic scene from Ghost with Demi Moore and Patrick Swayze—ha!), cooking, dancing, improv—whatever you both think you'd like to try. Or go to a sporting event together. The important thing is that you're having fun.
Ready to give these things a go? Show your husband how much you love him by serving him well!