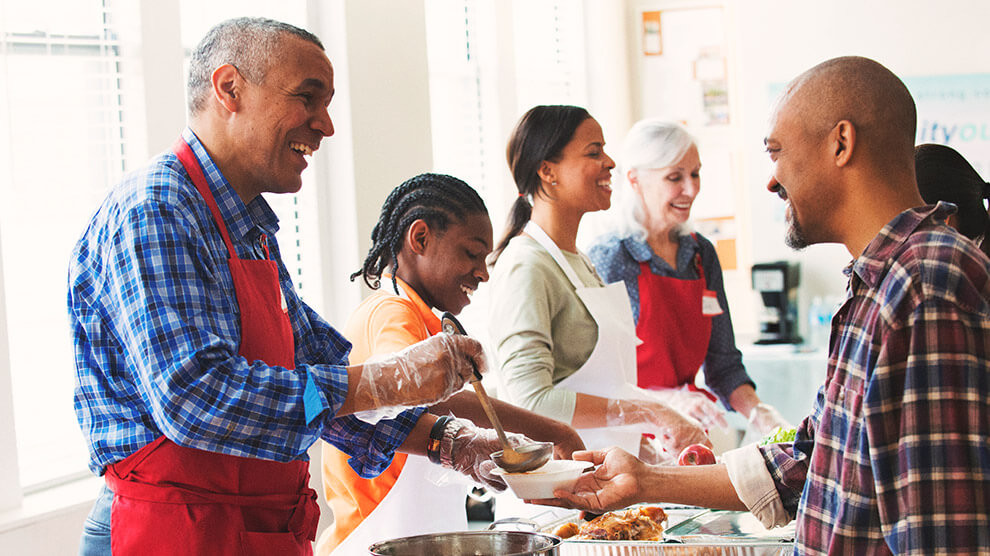 What's your idea of an amazing summer? A beach vacation?
Hey, I totally get that. I lived in Florida for 15 years! Spending a summer day relaxing on the beach is right up my alley. But what if I told you that you could also have an amazing summer by serving at church?
Yes, friends. I'm suggesting that you make volunteering in church a part of your summer plans. On the Chris Brown's True Stewardship podcast, I talk a lot about how a large part of biblical stewardship is giving of your treasure. And while that's true, stewardship also means managing your time and talents for God. I guarantee your church would love to see you step out in faith in that way!
See, before I joined Dave Ramsey's team to talk about stewardship, I was a church pastor. Coming from that perspective, I can tell you for sure that churches value their volunteers. Your pastor needs and appreciates your service!
On the fence about signing up to serve in one of your church's ministries this summer? Here's why I want you to go for it.
1. Your church really does need you.
Let's start with the practical. The truth is, every church everywhere can always use volunteers!
In summer, many regular volunteers take a week off here or there for vacations, so the church is operating with an understaffed volunteer team. It's true that many ministries slow for summer, but they don't stop completely. Plenty of your church's members are still in town each week from May through August, not to mention all your church's unsaved neighbors.
All of this adds up to a great opportunity for you to start serving. So jump in! You never know who will be encouraged by your faithfulness. Even your church's leaders might feel discouraged if no one steps forward, so be a blessing and get involved!
"Stewardship means managing your time and talents for God."
2. God calls you to serve.
If the need isn't enough motivation for you, maybe the call is. The Bible is full of instances where God calls us to serve others. In fact, Ephesians 2:10 (NIV) tells us God has designed us for good works: "For we are God's handiwork, created in Christ Jesus to do good works, which God prepared in advance for us to do."
We're also called to be like Jesus: to live like He lived (1 John 2:6), love like He loved (John 15:12), and serve like He served (Mark 10: 44–45).
You might think your pastor should take the lead there, but the Bible calls all of us to serve and minister across our communities. Our pastors are called to equip us for that. That's the essence of a church. It's not a building or a structure, it's a group of people joined together, growing in the Lord and bringing Christ to those who don't know Him. By actively serving, you're joining that mission!
3. You'll actually enjoy it.
There's a reason Proverbs 11:25 (NIV) tells us, "Whoever refreshes others will be refreshed." It's because helping others doesn't just benefit them. It's good for us too. When we sacrifice our own time and give of ourselves to others, we become more like Jesus. We become humble, compassionate, and tender-hearted. We've sacrificed something to give to others, but in turn, we feel richer, like we have a purpose.
It also opens doors to deeper relationships and stronger community. Summer, when people are engaged in all kinds of fun activities, is the perfect opportunity to initiate those!
So, though there's nothing wrong with a nice vacation (if you can afford it), it doesn't satisfy our souls as much as when we give of ourselves.
Summer is a great time to begin serving in church if you've never served before. My guess is that you'll find you love it. And you might also find that as summer winds down, you don't want to stop. I guarantee your pastor and other ministry leaders would be more than happy to count on your volunteerism year-round!