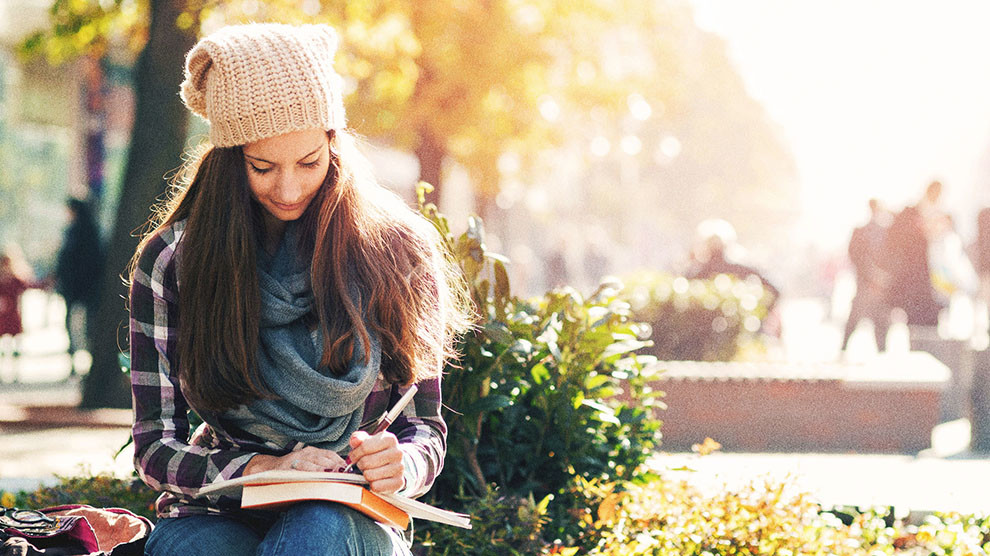 This is the time of year when people start making New Year's resolutions. But how many dedicate time to looking back on the year that's drawing to a close?
If you think about it, reflecting on the last twelve months is a great way to set yourself up for success in the coming year. After all, it's hard to learn from our mistakes—or accomplishments—if we don't spend some time looking back at them.
So before you start writing down all of your 2017 resolutions, grab a journal and spend some time reflecting on the past year. To get you started, we've come up with ten questions. Give yourself plenty of time to think through each one—and maybe even share your answers when you're done. Feel free to leave comments at the bottom of the article or even start a dialogue with other members of the Stewardship.com community!
1. How did I put Christ first this year?
Think through the ways you made your faith a priority. Maybe you aimed to pray every day, read your Bible each morning, or maybe you started tithing.
2. How did I love my friends and family well?
Not everyone speaks the same love language, so you may have spent quality time with your spouse but loved your friends through acts of service. Did you show up when someone had a bad day? Did you encourage your loved ones when they needed it most?
3. Did I accomplish my 2016 goals?
Most people make resolutions each January, and you probably did too. How did you do? Did you set realistic goals and work at them all year? If not, how can you make sure you accomplish them next year?
4. Did I handle my money the way the Bible says I should?
The Bible has a lot to say about money. Did you make sacrifices to pay off debt, save for an emergency fund, or start investing for retirement? You can read more about what the Bible says about handling finances here.
5. How did I live out true stewardship in 2016?
True stewardship means handling God's blessings His way for His glory. God blessed you with more than a paycheck; He gave you your relationships, your health and your talents. How have you used those blessings to glorify the Lord this year?
Related: How Jesus Lived Out True Stewardship
6. Did I step outside my comfort zone?
It's easy—and tempting—to stay in your comfort zone. But you can't grow unless you take chances and try new things! What risks did you take this year . . . and what did you learn from those experiences?
7. What one new thing did I learn about myself?
Ask yourself how you've changed over the course of the year. Did you gain more patience, persistence or perseverance? What do you know about yourself now that you didn't know twelve months ago?
8. What is one new thing I learned about God?
God is full of mystery! We learn more about Him with each new season of life and as we encounter new circumstances. What stands out about your relationship with God over the past year? What do you know about Him today that you didn't know a year ago?
9. Did I forgive more easily this year?
Forgiveness isn't always easy, but God wants us to forgive others the way He forgives us—which is often! If someone offended you this year, did you find a way to forgive them?
10. Who is one person I can impact before the year ends?
You still have a few more days to make an impact on someone's life before the year ends. Who can you bless in these last few days? Consider people you know who might be struggling, suffering or hurting and think about what you could do for them.
Once you've spent some time reflecting on 2016, you'll be better prepared to set your resolutions for 2017! And don't feel like you have to answer these questions once and then never pick them up again. Consider posting these questions in a place where you can see them frequently, and use them as your stewardship checkup all year long!